You can literally do anything on your smartphone simply by downloading an app for that purpose. Hulu is a popular on-demand streaming app that works around the clock and across the globe providing quality content. Its app is well-designed to work flawlessly on Android smartphones that could be anywhere from a budget to a flagship category. However, there are instances when the app may not work. It could either crash when you tried opening it or show errors like 'Unfortunately Hulu has stopped working' at a certain juncture when you were using it. There are numerous reasons why the app might become unresponsive, however, there are equally compatible solutions that would fix the problem or at least find a workaround. You don't have to go anywhere as I have listed all the solutions to troubleshoot this problem right here.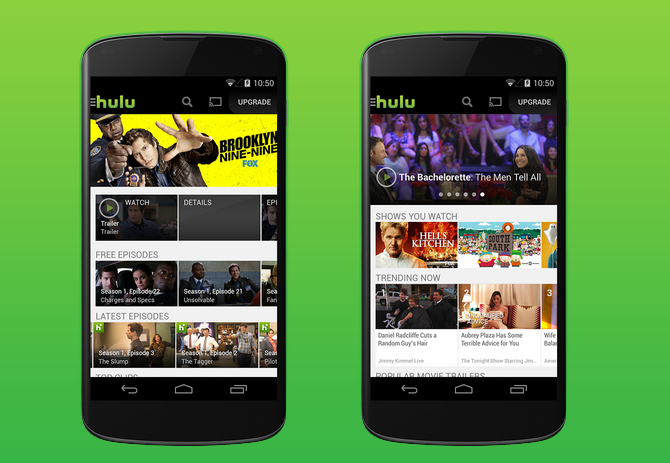 Shut down the app
Simply the first thing that we as a smartphone user do whenever we encounter a problem on our phone is shut down the app. To be honest, the method works in some cases since it is possible that a temporary glitch occurred when you were using the said app causing the app to crash. Swipe up on the middle bottom of the screen to reach out to the 'recent' tab or use the on-screen buttons depending upon the navigation system you are using on your phone.
Force Stop it
We already tried closing an app the usual way and it didn't work since you are still reading it. So what should you do? You still have an option to force stop the app which is basically uprooting the app undergoing process either in background or foreground. You'll find the option to force stop an app right within Settings >> Apps >> Hulu.
Clear app cache
For those who might not know, apps create and store cache files which are basically a way an app can process data faster than earlier. It takes away the need to process data that already has been done and saves a lot of overhead. This is why it is usually one of the most common and effective solutions to fix the problem right there. You can do so using the same method listed below.
Firstly, you need to tap and open the Settings app.
Now scroll down to find and tap on Apps.
You need to search for Hulu in this app list where you can tap on it and proceed to 'Storage'.
Finally, hit the 'Clear Cache' and simultaneously, hit the 'Clear Data' to ensure that the problem is sorted.
Reboot the phone
Although this is the simplest thing you can do, it is the most worthy to give it a try for sure. A reboot or soft reboot would end all the processes including Hulu abruptly putting the phone to sleep. All the memory and other resources allocated to various processes are de-allocated and when you restart the phone, you end up with a phone which is a completely free canvas where apps can use the resources to do its job. Now, this is where Hulu should start working without throwing the, unfortunately Hulu has stopped working tantrum.
Check for any app conflict
I know it might sound as if I am making this up but apps do have conflicts. It could be a recently downloaded app causing a pre-existing app to suffer or vice versa. Apps could also become unresponsive if there's any change in the settings causing the app to either malfunction or become unresponsive. Recall if you have changed any settings recently and retract it to their default settings.
Uninstall it & reinstall
The next method to workaround the 'unfortunately Hulu has stopped working' error is to uninstall the app right there. Once you uninstall an app, it will clear everything it had reserved or hoarded, clear cache files and other resources, etc. This could also fix the issue with the app's working. You can uninstall the app via Settings >> Apps >> Hulu >> Uninstall. Wait for a few minutes before reinstalling it from the Google Play Store
Find an alternative for Hulu
If you followed a few methods listed here and still can't get Hulu to work on your phone, there could be various reasons behind it. Thus, a simple way to fix this issue is to find an alternative for Hulu. Google Play Store is a den of numerous apps no matter what keyword you search for so I am sure you'll find an alternative to Hulu on Google Play or sideload it from the internet.
Perform a factory reset
A factory reset will put an end to all your problems no matter how dire until and unless they are related to any app or software itself. This is an irreversible process so take a backup of all the files you want to secure before proceeding further and here's how you can do it.
First of all, switch off the phone and give it a rest for a second.
You need to press a combination of hardware buttons i.e. either Power + Volume UP or DOWN or both based on the make and model of your device and hold it for a few seconds.
The phone will turn on and will show an Android logo on the screen which is when you let go of the buttons.
Once you boot into the recovery mode, you need to select the option that says 'Wipe data/factory reset' and then, 'Yes — delete all user data' to confirm the same.
Note that once you are in the recovery mode, you can no longer use a touch screen and you are dependent on power button select and volume rockers to move around.
Finally, hit the 'Reboot system now' to bring an end to this ordeal.