Subscription-based video streaming services are growing at a nice pace. Besides, more and more brands are venturing into these on-demand video streaming services to provide great quality content for the users. One of the popular subscription-based video streaming services is Hulu. It is available in the US and is owned and controlled by Walt Disney. You can watch over 60 channels like ABC, ABC News Live, CBS, FOX, NBC, The CW, and regional sports networks from NBC and FOX. The subscription plans for Hulu starts at $5.99/month. Moreover, you can add HBO, Showtime, Cinemax, and Starz as add-ons as well.
In this post, we will give a list of all common Hulu error codes and how to fix them. There are several error codes that you might come across while using this internet-based video streaming service. In fact, the reason for these errors can be a poor internet connection, a result of any hardware issue. But, with the help of this guide, you will be able to tweak those errors and watch error-free content on Hulu. So, without any further ado, let us get straight into the article itself.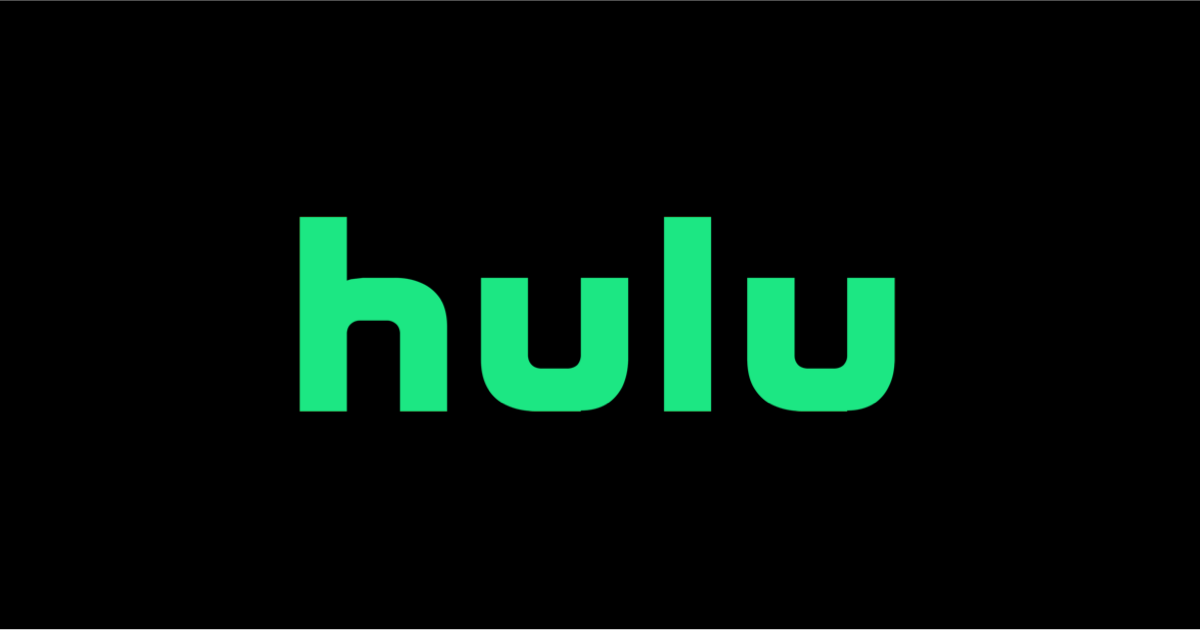 General Troubleshooting Tips for Hulu
Below is the list of the first resort you can head to if you come across any errors while operating Hulu services:
Restart your streaming device.
Reboot your internet connection.
Re-install the Hulu app on your device.
Try connecting to a wired connection if possible.
Update the Hulu app.
Also Read: Fix: Hulu Error Code P-DEV318
Hulu Error Code and its Possible Solution
Now, if the above handy fix does not work with the issue that you are having then, below are the list of specific errors and their possible solution.
Error code 3 and 5
If you come across error 3 or 5 then, you might get the below-listed error messages:
Error playing this video
Sorry, we encountered an error playing this video. Please try restarting the video or select something else to watch.
We're having trouble loading this right now
Please check your internet connection and try again.
An unexpected problem (but not server timeout or HTTP error) has been detected.
Please check your internet connection and try again. Error Code: -5: malformed data.
If this problem persists, try restarting your device.
The possible solution for this is to:
Restart your streaming device.
Reconnect your WiFi connection.
Moreover, the error code 3 appears when Hulu pushes out a new update. So make sure that you always keep Hulu app updated on your device to avoid this error.
Hulu error code 400
This usually occurs when there is some problem with your account information. You might get the below-listed error messages:
We're having trouble loading this right now. Check your internet connection and try again.
Error code: 400
The possible workaround for this error is to reinstall the Hulu app on your device or by deleting your device from the account and re-adding it later. Moreover, you can always check in with Hulu customer support if the problem still persists. You can easily remove the device from your account by going to:
Open hulu.com.
Click on your name in the upper right corner.
Tap on Account.
Enter your login credentials.
Scroll down to the section titled "Watch Hulu on Your Devices".
Then, click on "Manage Devices".
Locate your device experiencing an error 400, and click "Remove".
Error code 500
You will come across error code 500 when there is a server error from Hulu's end. Messages like "There was an error on this page (500 error)", "Sorry – We've encountered an unexpected error." will be displayed when error code 500 persists.
A possible workaround for this issue is to refresh the website or if you are streaming via the app then, reboot the application and see if the problem exists. You can also check in with your internet connection.
Error code 16
Error code 16 is invalid region code. When a user tries to access Hulu in a region where it is not yet available then, this error code will pop-up. You will see error messages like:
We're sorry, currently, our video library can only be streamed within the United States. For more information on Hulu's international availability, click here.
If you're inside the United States and believe you've received this message in error, please click here.
There is no solution for this error. Basically all you can do is access Hulu from the IP address that is within the United States as Hulu video streaming service is currently serviceable in the US only.
Hulu HDCP error
HDCP means High-bandwidth Digital Content Protection which is a protected content error. This is caused basically when the video source is outdated or there is a failure in communication between the device.
To overcome this issue, you can:
Unplug HDMI cable from your TV and your streaming device.
Turn off the power source of your TV.
Reconnect the HDMI cable to the TV and the streaming device.
Turn ON your TV and see if the HDCP issue is rectified or not.
Error Code BYA
BYA error code occurs when there is different playback error while streaming videos on Hulu. You will get the following error messages:
Error playing this video
Sorry, we encountered an error playing this video. Please try restarting the video or select something else to watch.
If you come across this error code while playing a video on Hulu then, try to stream a different video on Hulu. If other videos work then, Hulu might be experiencing a partial problem with a limited set of content.
Ads not loading on Hulu
In case, the ads displayed on Hulu are not loading or is unable to display then in a particular browser then, you can follow the below fix:
Head over to your browser.
Click on Settings.
Go to Extensions.
And remove the extension.
Moreover, you can try a different supported browser for watching content on Hulu. In fact, if the problem persists on all the browsers then:
Check if you installed security software is causing conflicts with Hulu.
See if there are any set restrictions under your Network settings.
No Audio
If you are experiencing issues like no audio, distorted audio, audio/video out of sync, or volume too high or low then, follow the below steps:
Test other videos.
Check whether your audio settings are set to Stereo or Normal.
Check the HDMI cable and replace it if it is damaged.
Try to test the video via external speakers.
Videos not in your language
If the content played on Hulu is not of your desired language then you can check for the language settings on Hulu. Moreover, you can also check for the appropriate page of the show as shows recorded in multiple languages will have separate pages respective to their languages.
If the subtitles on your videos are out of sync then, you need to disable the captions completely and then close the Hulu application. Then re-open the app and see if the problem persists. This fix can also be applied if you are not able/disable, or format closed captions/subtitles or change the language of closed captions/subtitles.
PLRUNK15
Well, this is a recently observed error code on Hulu. Noticeably, this PLRUNK15 error code flashes on Roku streaming devices when the Hulu app is having server issues obtaining data from the Hulu server. When this error occurs, you will be notified with an error message like "We encountered an error playing this video. Please try restarting the video or select something else to watch." or "Hulu Error Code: PLRUNK15". Moreover, this error pops-up when you are using the Roku device to stream content from Hulu. Some users have reported this issue while using live television and events through Hulu With Live TV.
Several reasons behind this have been touted for this issue like corrupt data in the cache, connectivity problems, etc. However, if you are also experiencing the same PLRUNK15 issue then try to reload the same movie or episode, check the other episodes, or clear the other streaming devices. Try using Netflix or YouTube and see if the problem persists or not.
Also, you need to make sure that you have the updated Hulu app and check the internet speed. You can also restart the WiFi connection and disable the adblocker. Clearing the cache has also helped several users.
PLAREQ17
This PLAREQ17 error is similar to the PLRUNK15 error code. It occurs when you are trying to stream content from Roku, PC, or from a Smart TV. To fix this you can check the internet connection, reboot, or reset the modem itself, disable any VPN app if using. Note that these are some of the potential fixes that have helped several users having error code PLAREQ17.
PLAUNK65
PLAUNK65 occurs due to connectivity issues. The issue can be related to your WiFi, internet connection, or even the hotspot via your mobile phone. You may error messages like "Error playing video", "Connection error" or "Playback failure". The most common fix which you would normally do is to reset or reboot your WiFi connection or the source of the internet. For other potential fixes, you can try and refresh the page and reload the video, try a different internet connection, check your internet connection's stability, try using a VPN or you can even check social media page for any outage.
RUNUNK13
RUNUNK13 error code appears when there is a problem with the cache of your browser. It can be easily fixed by clearing the cache data on your browser or reinstalling the Hulu app on your device. It appears when the Hulu app is unable to take requests. You can also try and update the Hulu app on your device, restart your device, reboot your internet connection.
P-DEV323
The P-DEV323 error code is associated with a server-side issue, problematic add-ins, ad blocker, VPN interference or corrupted temporary data. You can try out all the methods that we have already mentioned in this dedicated Hulu error code P-DEV323 article. You can check that out here.
DRMCDM78
Thie error code DRMCDM78 shows up an error message "we're having trouble playing this video now." Moreover, the description of the error message asks the user to restart the device. Notably, this error arises on every video or content that is tried to stream over on Hulu. The reasons behind this error could be a server error, outdated browser files, corrupted temporary data, TCP/IP issues, etc. The best thing that you can do is check for any server issues by going to websites like a down detector, updating the browser to the latest version, clearing the browser cache and deleting temporary data, or by resetting the router, etc.
So, there you have it from my side in this post. Hope you guys were able to resolve the issues listed above. Feel free to let us know in the comments below if you come across any other issues or error codes. Until the next post…Cheers!