If you wish to cut the cord on cable Hulu live is an excellent choice. It is not like you only get live tv, but you also have access to the entire Hulu streaming library. Library, well, this is a massive amount of on-demand content that you can watch whenever you want, including the Hulu originals. Also, here you'll get nearly 70 channels of live tv plus on-demand content for 55 dollars/month.
There are no hidden fees, and unlike cable, there are no contracts or equipment rentals. All you need is an internet connection and a device like smart TV; the best part is you can cancel its premium subscription at any time.
But, unfortunately, I hear somewhere that many Samsung smartTV users complain that the Hulu app is not working on their TV. So, is this make any sense? Well, I've some fixes that may help you fix this issue. So, if you want, then you can try them.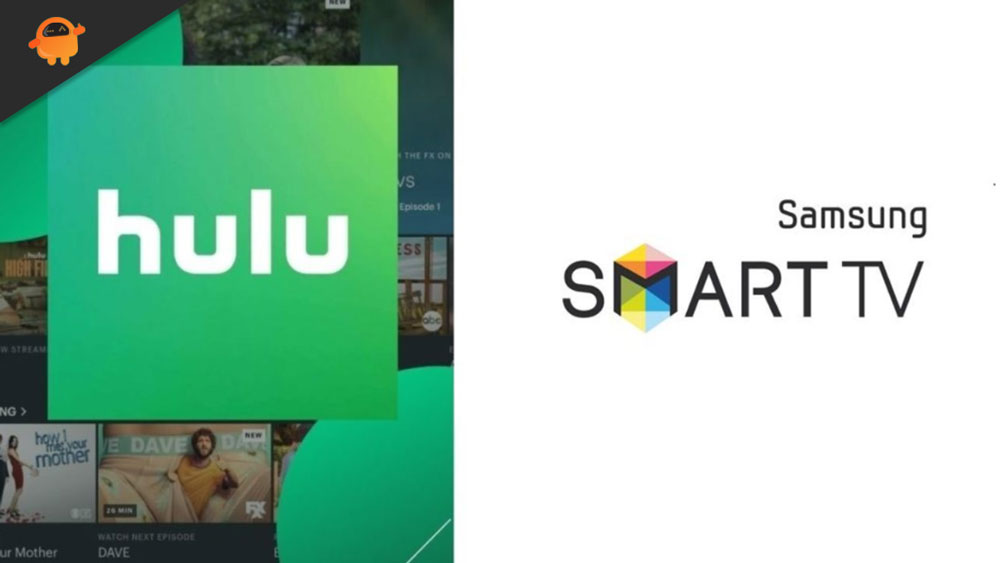 How To Fix Hulu App Not Working on Samsung TV
If the Hulu app is not working on your Samsung smart TV, then you are landed in the right heaven as here we describe the methods to fix this issue. So, make sure to follow them carefully and do not skip any fix until the issue gets resolved. But, before, that let us first check out the reason behind this error.
What Are The Reasons Behind This Error?
There could be different reasons for this error, but some of the most known reasons are as follow:
The Hulu servers are down due to maintenance.

A poor internet connection.

You are using an outdated Hulu application.

There might be an issue with your smart Hub.

The cache data of the Hulu app.
Method 1: Cold Boot Your Samsung TV
Sometimes due to long use, the hardware of your TV may not give a proper performance, due to which the apps and other important things start crashing on your TV, and some might also not even work. So, in that case, you need to allow your TV for a Cool boot. Therefore, in case you don't know how to do a cool boot your Samsung TV, follow the steps mentioned here:
Firstly, take your TV remote.

After that, press the power button until the TV automatically gets off and on again. The whole process may take between 5-10 minutes.
That's it. Now, you will see that the Hulu app again starts working on your Samsung TV. So, enjoy your program.
Method 2: Powercycle Your Samsung TV
If cool booting doesn't help you fix this issue, we recommend you power cycle your Samsung TV once as this will help remove the error causing temporary files. So, you can simply turn off your TV using the remote. Then, plug out all the wires and cable from your TV. After that, wait for about 5-10 minutes and plug in all the wires and cords. Then, turn on your TV and check if the issue gets resolved or not.
Method 3: Update Hulu App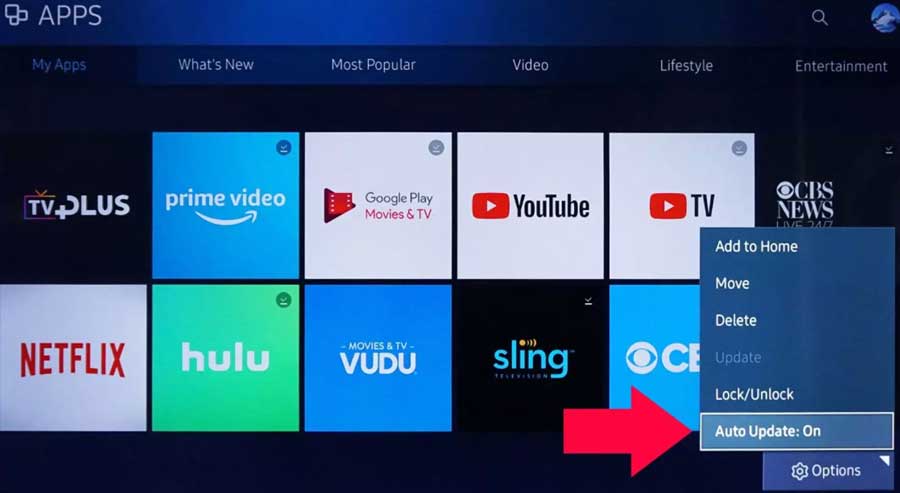 There is a probability that you are using an older version of the Hulu app on your Samsung SmartTV. To make sure that everything looks perfect, and there's no reason left from your side that may cause this kind of issue, you should go to the library section and look for the Hulu app. Then, check if there is an update for the app or not. If so, then immediately update it. After that, you will see that this resolves the error like magic.
Method 4: Update Samsung TV Software

Also, as we have already mentioned, there is no reason left from your side to be the reason for this issue. You can check if there is a software update available for your Samsung smart tv. This is because in most cases, we have seen that users always ignore updating their system software, due to which further they have to face many issues like this. Therefore, keep in mind that updating the system software is as important as updating your application. So, check it.
Method 5: Clear Cache Data of Hulu App
Did you try this before? If not, then we highly recommend you clear the cache data of your Hulu app on your Samsung smart tv. Nevertheless, not many users are familiar with this as it is quite different to do this on TV. But, don't fret, we will assist you. You can simply follow the steps we have mentioned below:
First of all, use your TV remote and press the

home

button.

After that, navigate to the

setting

option and select

Support

.

Then, go to the

device care

option.

Now, from the opened list, select

manage storage

.

Now, it will show you all the applications installed on your TV. So, select the

Hulu

app from there and tap on the

view details

option.

Finally, tap on the

clear data

followed by the

clear cache

option by pressing the enter key.
Method 6: Reinstall Hulu App
Still, no luck? Don't fret! You still have an option that will surely help you to get out of this situation. I know this needs a proper internet connection and time. But, you have no choice except this. Therefore, you can simply hover over to the installed app list and from there uninstall the Hulu app.
After that, press the home button, and under the search box, search for the Hulu app. Then, hit the Install button to install it on your TV again. This will surely help you fix the Hulu app not working on your Samsung TV.
Wrapping Up
So, that's all we have for you on how to fix the Hulu app not working issue on your Samsung TV. We hope this guide has helped you. But, in case you are still stuck on the same error, then you can simply contact the Samsung customer support team and tell them everything that you are facing right now. They will surely come up with some solution that will help your Hulu app work again. Meanwhile, if you find this guide helpful, share your thoughts in the comment section.