In this guide, we will show you how to fix the Hulu stream failure issues. One of the most extensive video-on-demand services, Hulu has much to offer to the end-user. Be it movies, TV series, or its network TV programming, it boasts of some pretty decent collections. Plus, it is available across various platforms further adds to its user base. However, it isn't free from its fair share of issues.
Most importantly among them seems to be problems related to streaming or buffering. These playback issues have bugged quite a few users and don't seem to be restricted to any one platform as such. In this regard, this tutorial will let you know the various reasons for this error and more importantly how it could be effectively rectified. So with that said, let's get on with the guide to fix the Hulu stream failure issues.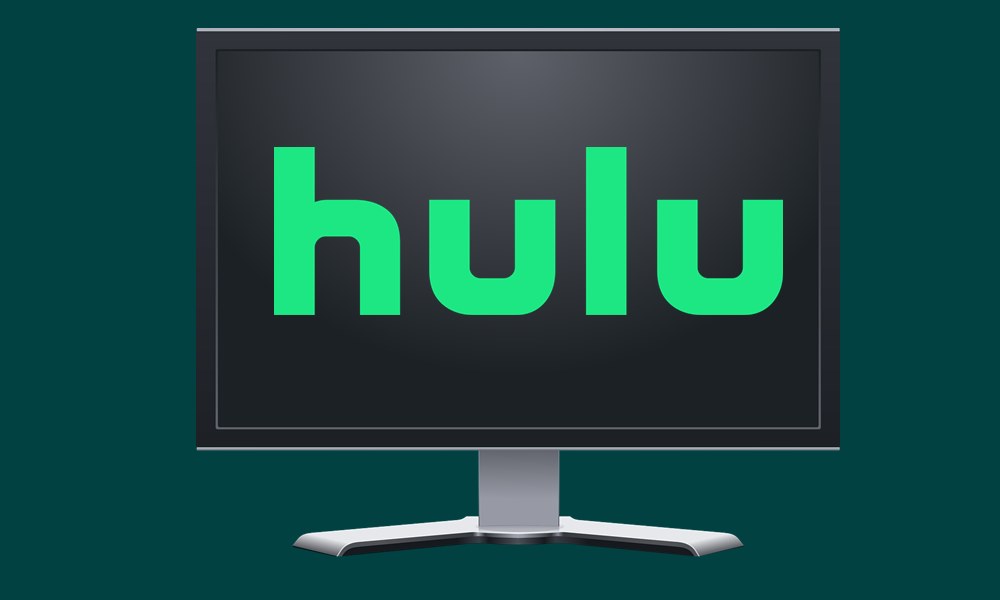 How to Fix the Hulu Stream Failure Issues
As far as the reason for this issue is concerned, there could be quite a few. It is often related to network connectivity issues, either from your end or the server side. Along the same lines, if a lot of temporary data has accrued over time, then it might also conflict with the proper functioning of the service. Likewise, issues with the DNS servers could also show in this error. With that said, here are the various methods to fix the Hulu stream failure issues. Follow along.
Fix 1: Check Internet Connectivity
To begin with, make sure that the internet connection is up and running. Along the same lines, you could try turning off the router and then turning it back on. Likewise, switching from a wireless to a wired connection via Ethernet or using the device's hotspot could also help you out. Try these network tweaks and see if it fixes the Hulu stream failure issues or not.
Fix 2: Check Hulu Servers Status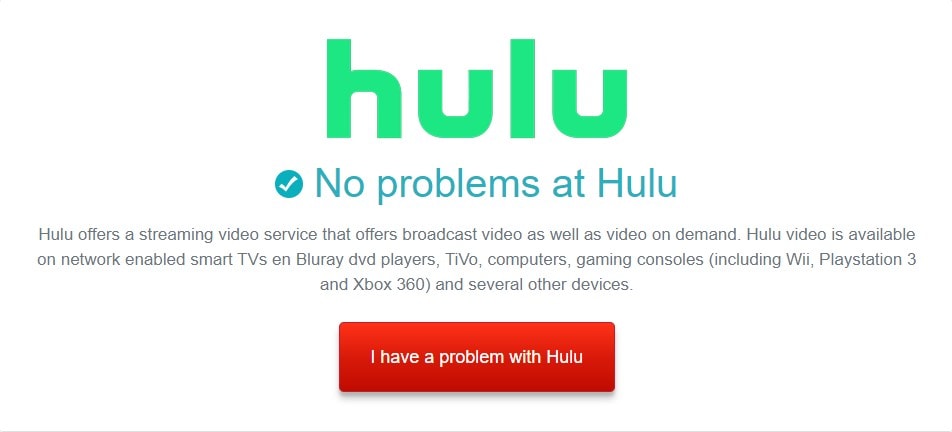 If there are no issues from your end, it might be related to the server side. There are two different ways to verify the same. You could use a third-party service such as DownDetector to check the Hulu server status of your region. Along the same lines, you should also check their official Twitter account. They might keep you updated with the problems and the estimated time of its fix.
Fix 3: Disconnect from other networks
If many devices are connected to the same network, this heavy connection load might prevent Hulu from loading correctly. While most routers might allow you to connect up to five devices, in some instances, this could well be the root cause of this issue. As a result, disconnect other devices from the network and retry accessing the service. Check if the Hulu stream failure issues have been fixed or not.
Also Read: How to Fix Hulu Error Code P-TS207
Fix 4: Delete Cache/Cookies/Data
If you are using the Hulu app on your smartphone, then its cache or cookies might conflict with the proper usage of the app. As a result, it is recommended to clear the app's temporary data. Here are the required steps for the same on an Android device:
Head over to Settings and go to Apps and Notifications.
Then tap on See all apps and scroll to Hulu's listing. Within that, tap on Storage and Cache.
Then tap on Clear Cache and see if it rectifies the issue or not.

If it is still there, then you should consider deleting the app's data (this might delete your saved downloads as well).
Tap on the Clear Data option and wait for the process to finish. Once done, launch the app, sign in with the credentials, and see for the Hulu stream failure issues.

On the other hand, PC users should head over to their browser's Settings page. There you should see the option of Clearing Data.

Select Cache and Cookies from the list and hit the Delete/Clear Now button. See if it gives any desirable result or not.
Fix 5: Change DNS Address (Windows)
If you are browsing Hulu on your Windows PC, then the issue might well be related to the Domain Name System. In that case, you should try switching to an alternate DNS such as Google, Cloudflare, and the likes. As for this guide, we will be using Google's DNS, follow along for the steps: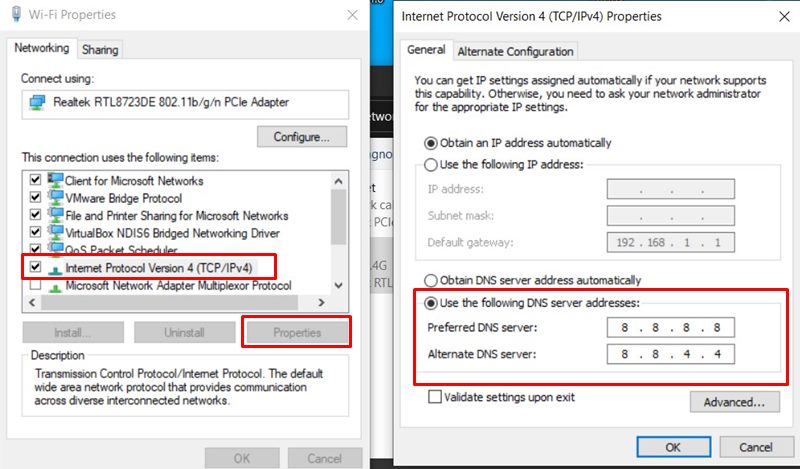 Launch the Settings page via the Windows+I shortcut keys and select Network and Internet.
Then click on the Change Adapter option.
Right-click on your network and select Properties.
Then select Internet Protocol Version 4 and click Properties.
Enable the "Use the Following DNS address" option.
Finally, type in 8.8.8.8 under Preferred DNS Address and 8.8.4.4 in Alternate DNS Address
Click OK to save the changes and then check if the Hulu stream failure issues have been fixed or not.
Fix 6: Update/Reinstall App (Android/iOS)
In some instances, a few bugs might creep into the app and could cause a few issues as well. If that happens, then the developers are usually quick to release a newer build of their app that patches the underlying issues. So head over to your device's respective store (Play Store | App Store) and see if there is a pending update or not. If it's there, then install it right away.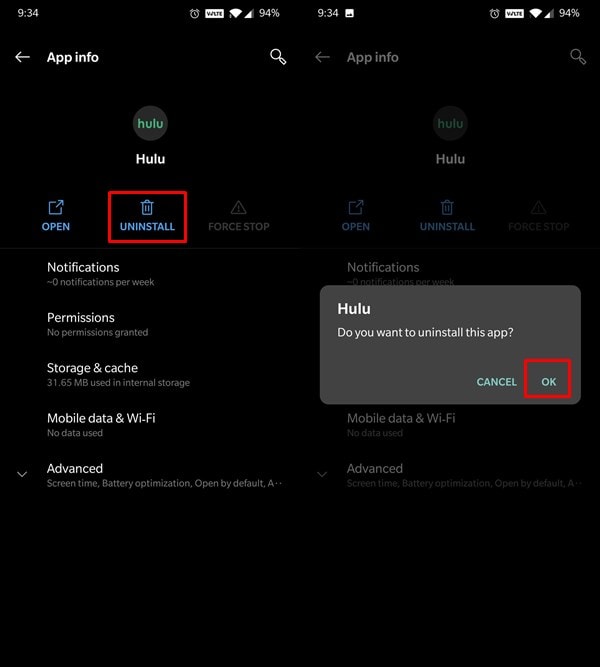 If there is no update or even after installing the update, the issue is persistent, then the app's related data might have been corrupted. In that case, reinstalling the app is the only way out. First off, head over to Settings > Apps and Notification > See all apps > Hulu > Tap on Uninstall. Once done, head over to the Play Store/App Store and reinstall the app. Then launch the app and you shouldn't face any issues as such now.
So with this, we conclude the guide on how to fix the Hulu stream failure issues. We have shared six different fixes for the same, do let us know in the comments which one managed to spell out success in your case. Rounding off, here are some iPhone Tips and Tricks, PC tips and tricks, and Android Tips and Tricks that you should check out as well.