In the U.S., Puerto Rico, and Japan, Hulu offers on-demand streaming of popular TV shows. In early 2021, customers in Canada, Western Europe, Australia, the U.K., and parts of Asia-Pacific began enjoying the service through the Disney Plus platform, which was launched by the parent company, The Walt Disney Company. The company mainly streams blockbuster movies, original content, and documentaries from popular network broadcasters.
Well, there was a time when Hulu was known for its user-friendly interface. But now, it is fully filled with bugs and glitches. Yes, recently, many users started reporting that they can't forward or rewind their video. That's why we are here; in this journey, you will learn how to fix if you can't forward or rewind in Hulu. So, let's get started.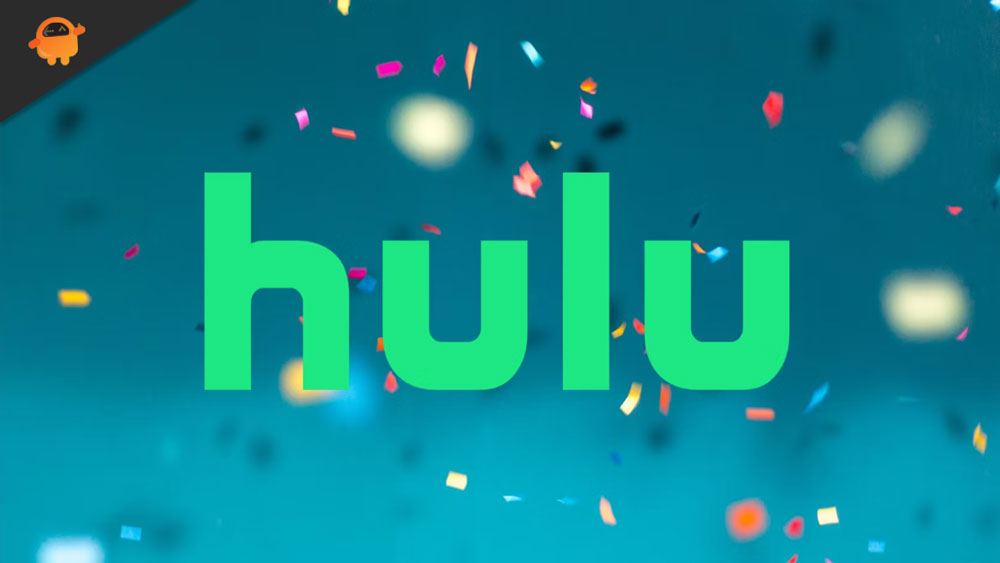 How To Fix Hulu Can't Forward or Rewind
This is a very widespread error that can occur due to anything. Yes, it may occur due to a server issue, internet issue, etc. But, you do not have to worry about it as we have some workaround that you can use to resolve the Hulu can't forward or rewind error. So, let's check out the fixes:
Fix 1: Restart/Power Cycle Your Device
If you have noticed that this issue is started occurring randomly, then there are chances that you have a bug or glitch on your device because it does not function properly to run the Hulu app.
Therefore, in order to fix the Hulu can't forward or rewind error, you have to restart, or power cycle your device as this will flush your RAM and give your device a fresh new start. So, you must power cycle your device. Meanwhile, in case you don't know how to power cycle your device, make sure to check out these steps:
Initially, turn off the power button and remove all the cables attached to it.

Afterward, make sure to wait at least 20-30 seconds.

Now, plug in all the cables and boot your device.

Then, launch the Hulu app and check if you are now able to forward or rewind the content or not.
Fix 2: Check Internet Connection
Did you check if your internet is working or not? Well, there are huge possibilities that your internet is not working because the Hulu app cannot connect to its server properly and end up getting this kind of error. So, we suggest you to make sure to verify if your internet is working or not.
However, in order to verify your internet speed, you must checkout speedtest.net and run a network speed test.
Afterward, in case you find that your router's internet speed failed in the test, then power cycle your router and run the speed test again. Meanwhile, if nothing helps you fix the network issue, contact your ISP provider and ask them to resolve the network error.
Fix 3: Clear Cache Data
The Hulu app's cache can be cleared if the problem persists. Your device will be cleaned up by removing the unnecessary files causing the problem. You will be good to go once you have cleared Hulu's cache.
#1. For Firestick:
Go to the settings of your firestick.

Click on applications.

Choose Manage installed applications and select Hulu.

The first thing you must have to do is force stop the app.

It is now time to clear your cache and data.
#2. For Roku:
The first thing you must have to do is go to the Roku home screen.

To begin, press the home button 5 times on the Roku.

Click on the up arrow.

Double-click the rewind button.

You can then fast forward twice.

Now your Roku device will restart.
#3. For Mobile Device:
Navigate to the settings menu,

Click on the option for the application.

Hulu can be found on your device by searching for it.

To access your storage, click the option.

Now, clear your cache.
Fix 4: Update The Hulu App
Are you still facing the same error? Well, it is possible that your Hulu app may be outdated due to which you are facing this issue. Therefore, it is better to check if there is any recent patch update available for your Hulu app on your particular app. So, in case you don't know how to update your Hulu app on your particular device, make sure to check out these steps:
#1. Roku
Tap the Home button and select Settings.

Then, go to the system.

Now, select system update.
#2. Firestick
Open settings and select my fire tv.

Then, select about.

Finally, hit the install update or check for updates.
#3. Samsung tv
Go to the home screen, then tap on the settings icon.

Then, select the support option.

After that, choose software update.

Finally, hit the update now.
Fix 5: Check For System Update
If you are experiencing this problem, your device may have been running on an outdated operating system. Therefore, you should check to see if there is any sort of OS update. However, if you find any, make sure to install them on your particular device.
Fix 6: Reinstall Hulu App
Reinstalling the Hulu app can help if shows or movies still don't rewind or fast-forward on the Hulu app. The forward and rewind not working issue can be resolved by reinstalling the Hulu app on your Roku. The steps below will help you through the process of reinstalling the Hulu app on your device.
The Hulu app should be removed from your device.

You will now need to reboot your device.

Then, install Hulu's most recent version.
Launching the Hulu app can check if the fast forward feature works. This will surely fix the error, as many users previously reported that this helped them to get rid of the Hulu can't forward or rewind error. So, you must try the above-mentioned steps.
Fix 7: Contact Hulu Officials
You'll have to contact the Hulu officials if none of the above methods work for you. So, it is recommended to first try all the above-mentioned fixes and if you are still getting the same error, make sure to reach out to Hulu officials.
So, that's all on how to fix the Hulu can't forward or rewind issue. We hope that you find this guide helpful. Nevertheless, in case you want to know more about this topic or have any doubts, comment below and let us know.