Hulu is one of the best-in-class streaming platforms owned by The Walt Disney Company and Comcast that gives tough competition to other well-known streaming platforms. However, just like other services, Hulu users are also facing issues bugs or stability issues quite often, that's frustrating. If you're also one of them, you can check out this guide to Fix Hulu Keeps Freezing or Black Screen Issue on your Xbox, PS4, or PS5 console.
It seems you're having issues with the Hulu app loading, or sometimes the app keeps crashing apart from the black screen issue on your gaming console. In that scenario, it's worth recommending following some of the possible workarounds mentioned below that should work for you mostly. Plenty of users have reported getting a "Your login is invalid. Please try again." error message while getting into it.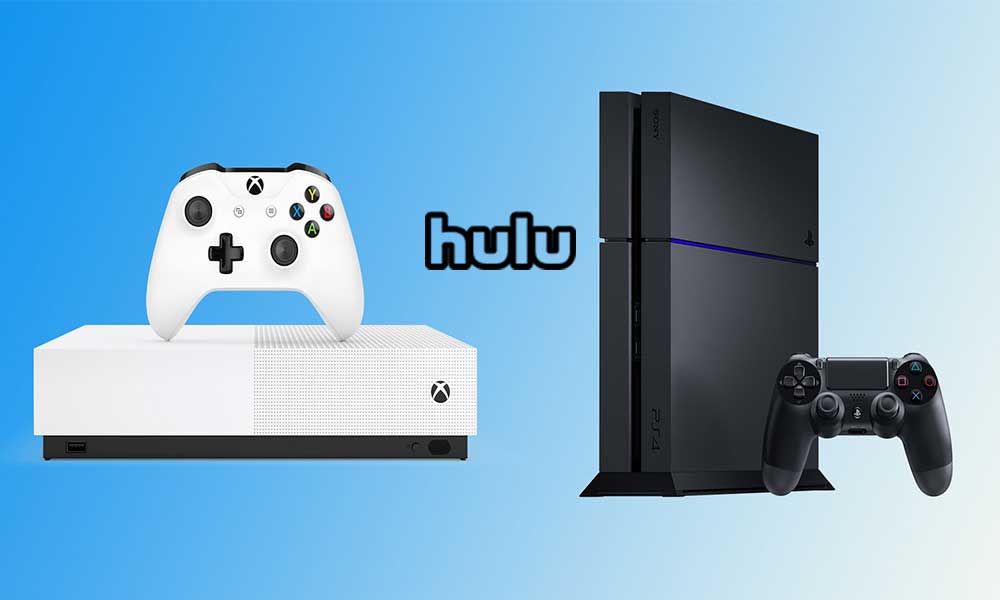 Fix: Hulu Keeps Freezing or Black Screen Issue on Xbox, PS4, or PS5
The chances are high that the app itself has some issues or there may be a glitch with your console's system whatsoever. There are some of the most common issues you may encounter such as being Stuck on the welcome screen, Stuck on a black/blank screen, A generic app load error, etc. So, without wasting more time, let's jump into the guide below.
1. Login with the Correct Credentials
Try logging in using the correct credentials so there are no issues with signing into your existing Hulu account. If there is an issue with the sign-in or you forgot the password, just reset the account password or recover your account using the email ID to get it fixed.
2. Close and Re-Open the Hulu App
If your login info is not troubling, you then make sure to close and re-open the Hulu app on the console properly. Quit the app and close all other background running apps > Try opening Hulu again.
3. Check the Internet Connection
Make sure to run a speed test on your console and check whether there is an internet connectivity issue. If there is an issue with the speed or stability, try contacting your internet service provider for further assistance. You can also manually check if there is something you can fix by yourself or not such as rebooting your Wi-Fi router or rebooting the console.
4. Perform a Power Cycle
You'll need to turn off your console as well as the router and unplug the power cable from them. Wait for a couple of minutes and then plug back the power cable in. Finally, turn them on, and check for the issue again.
5. Check for Updates
You'll also need to check for Hulu updates on the console by heading to the application store from where you've installed the app. If an update is available, you can easily install the update accordingly. Additionally, check the system update on the console from the Settings menu directly.
6. Check Hulu Service Status
It seems that there is an issue with the Hulu service status, which is either down or having a maintenance process ongoing. Contact the third-party Down Detector Hulu Status webpage for further info. If a server outage or maintenance is ongoing, you'll just have to wait until the server is up again.
At the time of writing this article, we can see a huge server outage ongoing. So, there is nothing to do except for waiting.
7. Reinstall Hulu
If none of the methods worked for you, then try reinstalling the Hulu app on your console properly to check for the issue. This method will help you to easily clear out possible glitches or app cache data completely.
That's it, guys. We assume this guide was helpful to you. For further queries, you can comment below.