Just like any other gaming console, sometimes your PlayStation 4 (PS4) might encounter several errors while trying to connect to online services like PlayStation Network (PSN). It also includes the PS4 error code NP-34958-9 issue which can appear most often whenever users become unable to connect to the PlayStation servers online. PlayStation consoles do offer alphanumeric error codes to the users whenever there is an error or issue occurring for various possible reasons.
Now, if you're also one of the victims to encounter such an error then make sure to follow this troubleshooting guide to resolve it. We should also mention that some users are experiencing the lock icon on the screen or PS4 can't connect issues. Well, this specific PS4 error code NP-34958-9 basically appears due to several reasons like PlayStation Network outage, internet connectivity issues, DNS server issues, software conflicts, temporary glitches or cache data issues with the console.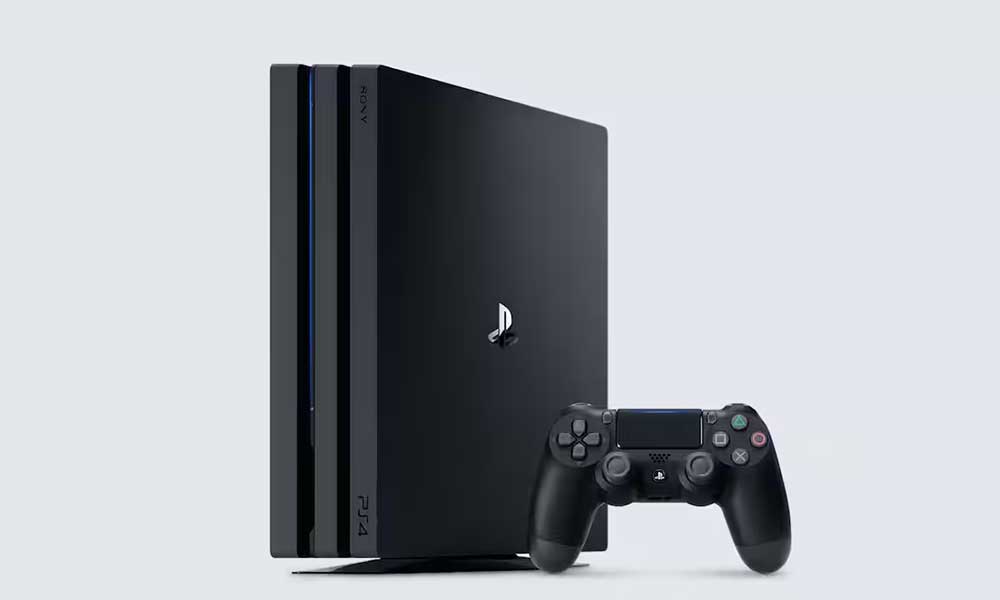 How to Fix PS4 Error Code NP-34958-9 Issue
Fortunately, there are some workarounds mentioned below that should come in handy. It's suggested to follow all methods one by one until the problem gets fixed. So, without wasting any more time, let's jump into it.
1. Restart the Console
By rebooting the gaming console, you'll be able to clear any kind of temporary system glitches or cache data issues that might help in fixing application loading or server connectivity issues.
2. Check the Login Credentials for PlayStation
Sometimes checking out the login credentials for PlayStation might also fix several issues with the server connectivity or purchasing content. You should head over to the Settings menu from the home screen > Account Management and choose to Sign Out. Once done, reboot the console, and sign back in with your valid username and password to avoid account-related issues.
3. Check the Internet Connection
Issues with your internet connection can be tricky in terms of connecting to online services or playing games online or purchasing any content on the PlayStation platform. It's always recommended to simply check for the internet connection at your end whether the issue persists or not. A poor or unstable internet connection can trigger the PS4 Error Code NP-34958-9 Issue due to the DNS server too. You can easily test the connected network status on your PS4.
From the home screen on your PS4 console, go to Settings.
Select Network > Hit Test Internet Connectivity.
If the network speed is low or unstable, you can try using another network or contact your ISP to fix networking issues.
4. Check PSN Server Status
Sometimes it may be possible that the PlayStation Network is having an outage or downtime issue. It can also affect your gameplay or server connectivity experience a lot depending on the region. To cross-check the server status, you can visit the official PlayStation Network Service Status page. If all the services are running well then make sure to visit another third-party website to check for the same status by clicking on the DownDetector Status PlayStation Network page.
At the time of writing this article, it seems that there is a huge and consistent server outage problem ongoing for the PSN platform in multiple regions. Affected users are reporting issues with sign-in to the service and server connectivity troubles a lot.
5. Update the System Software
Another important thing you should do is simply check for the system software update on your gaming console because an outdated system version or even corrupted system files can trigger multiple issues with the game launching and gameplay. A new system version can bring more features and improvements over a period of time. To do so:
Select Settings at the top of the PlayStation home screen.
Next, choose System Software Update > Allow any system updates to install.
Reboot your PlayStation 4 console and then check for the issue.
6. Clear PS4 Cache Data
Sometimes a corrupted system saved data or cache data on the PlayStation console may trigger multiple issues whatsoever. It's always a better idea to clear out the PS4 cache data by following the steps below.
Press and hold the power button for a couple of seconds until the console is switched off completely.
Now, you'll need to wait for around 30 seconds or more.
Finally, restart your console by long pressing the power button and try again to run the game and see if the issue appears or not.
7. Restore Licenses on PlayStation
You'll need to restore licenses on PlayStation to ensure there is no issue with the account section. By following the steps below, you can be able to re-download licenses. To restore your licenses, go to Settings from the home screen > Select Account Management > Choose Restore Licenses.
8. Change the DNS Server Addresses
It's also possible that the PS4 network settings can be messed up or not properly configured in some cases. So, checking and adjusting the network configuration on PS4 is also necessary.
Turn on your PS4 console > Go to the main dashboard.
Use your controller to access the Settings menu.
Select Network > Choose Set Up Internet Connection.
Choose Wi-Fi or LAN Cable according to your usage.
Select Custom > Choose Automatic for the IP Address Settings.
Choose Do Not Specify for the DHCP Host Name.
Select Manual for the DNS Settings > Input 8.8.8.8 for the Primary DNS.
Input 8.8.4.4 for the Secondary DNS.
Select OK and head over to the next option > Choose Do Not Use for the MTU Settings & Proxy Server.
Once everything is set up completely, restart your console from the main menu.
9. Contact PlayStation Support
If none of these methods worked for you, make sure to reach out to PlayStation Support for further investigation on this issue. It's always a good idea to create a support ticket or resolution ticket so that the developers can investigate it to try to fix it quickly.
That's it, guys. We assume this guide was helpful to you. For additional queries, you can comment below.