While watching or streaming Hulu content on your streaming device like FireTV or any gaming console, you may encounter Hulu Error Code P-DEV318. It basically prevents you to run the tasks properly, and you won't be able to stream Hulu content too, like movies or TV shows, etc. Well, this particular error appears to plenty of Hulu users who are looking to get it fixed as soon as possible. If you're also one of the victims and don't want to wait further, check out this troubleshooting guide to fix it.
Now, several Hulu users are claiming that maybe there are any server-related issues happening in the background which cause the P-DEV318 error code. Initially, it comes under the connectivity error, and luckily, Hulu support has mentioned a couple of possible workarounds to try to solve this playback-related issue. So, without further ado, let's get into it.
Fix: Hulu Error Code P-DEV318
According to Hulu support, if you're experiencing any buffering or content playback-related issues like connection errors or freezing videos, or poor video quality, or even video skipping then you should follow this troubleshooting guide completely.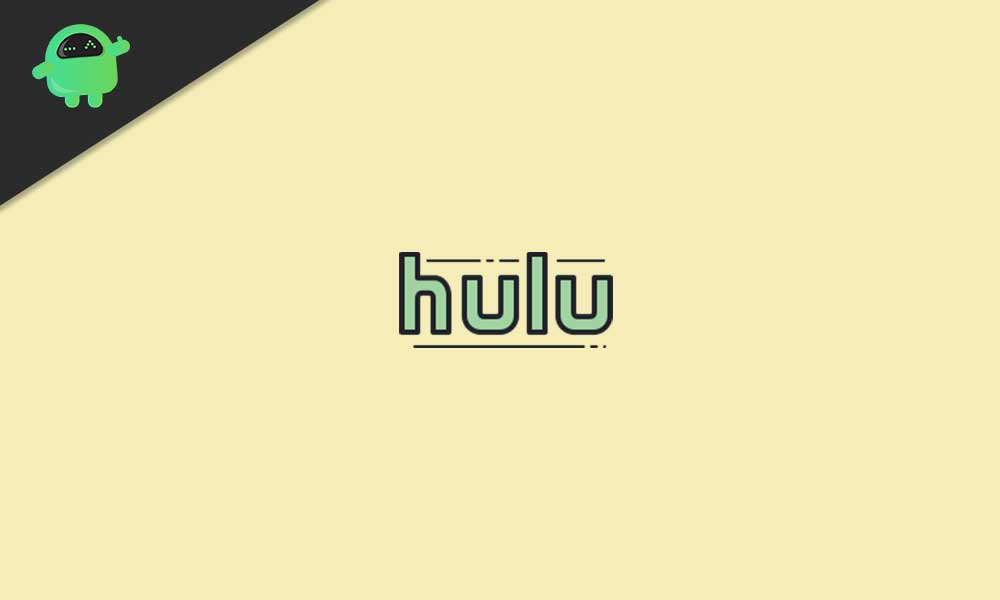 1. Fully Close the Hulu app
It seems that there is something causing an issue with the Hulu app. So, fully closing and then restarting the Hulu app should fix the connectivity or playback-related issues completely. Make sure to fully exit the app > Clear the apps or programs that are running in the background > Try opening the Hulu app again.
2. Do a Power Cycle
Well, if the above method doesn't work for you, try performing a complete power cycle of your streaming device as well as the networking device (router). To do this, turn off the streaming device completely > Unplug the power cable > Wait for at least 5 minutes and plug back in the cable > Finally, power on the device. Now, do the same steps with your Wi-Fi router too. Once all is done, try running the Hulu content and check for the issue.
Also Read: How to Fix Hulu Error Code P-TS207
3. Check Internet Connection
Sometimes it can be your internet connectivity that may cause several issues with online content streaming or even loading up the content completely. You just keep checking your internet connection by playing other online content like any other subscription service or YouTube (if possible). This will ensure you that your internet speed is okay and the connection is stable enough.
However, if you find that there is some issue with your internet connectivity or speed, make sure to contact your ISP regarding this problem and ask them to fix it out.
4. Check for Hulu and Device System Update
If nothing works for you, try checking for Hulu app updates. Just go to the App Store on your handset and check for the pending app update. If available, make sure to install the update and restart your device once to change the effects.
Meanwhile, you should also check for your device's system updates from the Settings menu. The checking for updates steps may vary depending on your device brand.
5. Check HDMI Cable and Port
Sometimes there can be a fault or loss of contact within your HDMI cable and port which may cause playback issues. All you need to do is to turn off your streaming device first. Then make sure to disconnect the HDMI cable from the port and check whether any dust or moisture is there or not. Additionally, you should also check if there is any physical damage or not.
Ensure to reverse the HDMI cable and then connect it to the TV and Xbox or any other streaming device. Now, try running the Hulu content to check for the issue.
6. Check Server Status
If you're assuming that there is something troubling you from the Hulu server-side then make sure to visit the Hulu Support Twitter handle for further info and the latest updates. If you don't find anything serious here, try checking the Hulu server status with real-time info on the DownDetector website.
Well, if in case, there is no issue at the server-end then you can follow some other workarounds below.
7. Reset your Account Password
It may also be possible that there is an issue with your Hulu account management system which can be fixed by easily changing your Hulu account password directly from the website. To do that:
Go to your Hulu Account Page and log into your profile.
Go to the Account section > Click on Change Password.
Enter your current password for the verification process.
Then enter your new & strong password twice to make sure that your password is matching.
Once done, click on the Log me out of other computers checkbox to enable it. (This will ensure that you'll be logged out from all devices)
Now, click on Save changes.
Finally, sign in to your account again with the newly created password.
You're done.
8. Uninstall and Reinstall Hulu
Make sure to uninstall and reinstall the Hulu app from your respective device if none of the above methods worked for you. Sometimes reinstalling the program or application can easily fix multiple app cache or system glitches. To do this:
Simply uninstall or delete the Hulu app from your device first.
Then restart your device completely.
Finally, reinstall the Hulu app again and sign in to your existing account.
That's it, guys. We assume this guide was helpful to you. Feel free to ask in the comment below for additional queries.