Hulu is one of the popular on-demand video streaming platforms that offers TV shows, movies, and more. But some of the users are getting affected by the Hulu Error Code P-Dev320 while trying to access any content with Live TV. If you're also facing the same problem, then make sure to follow this troubleshooting guide.
Whenever users encounter this particular error, a message appears something like "We're having trouble playing this
It may help if you turn your device off for a minute and try again. Hulu Error Code: P-DEV320″. Additionally, you may also face P-DEV318 or P-DEV322 in some scenarios. But luckily, you'll be able to fix such error codes easily by following this article.
How to Fix Hulu Error Code P-Dev320
So, the Error Code P-Dev320 can basically occur with any of the devices that run the Hulu application including the Hulu web player in the web browser. It's eventually related to the network connectivity issue as well. Sometimes the Hulu playback failures may occur due to the outdated app version or issues with the Hulu service.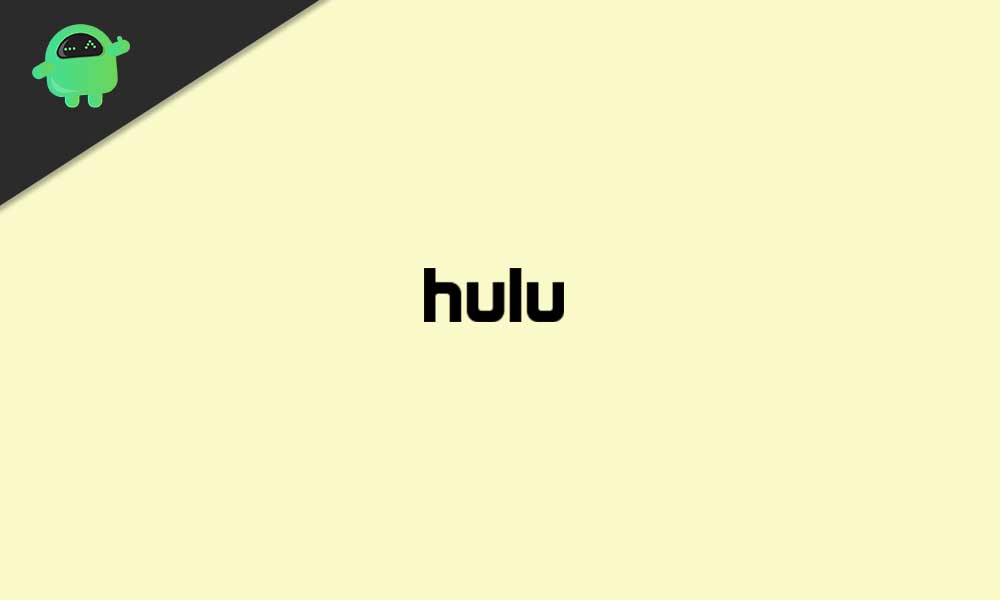 So, without wasting any more time, let's jump into possible workarounds below.
1. Restart your Device
One of the first things that you can do right now is simply restarting your device to check whether the problem has been fixed or not. If you're not aware of it, keep in mind that you can fix multiple issues or glitches by only restarting the device where you're trying to stream Hulu such as mobile devices or streaming devices.
However, it's something that not every user may get benefitted in some cases. So, if restarting the device doesn't work for you, try following the next method.
2. Power Cycle your Router
Most of the time, if there is an error or glitch with the streaming services like Hulu, you should try performing a power cycle on your Wi-Fi router in order to fix multiple issues whatsoever. It basically refreshes the router's system and lets you initiate the connection with the streaming services or online games properly.
Just turn off the Wi-Fi router and unplug the power cord from it.
Wait for around 30 seconds and then connect the power cord back into it.
Now, power on the router again to check whether the problem has been fixed or not.
3. Check Hulu Outage Status
It can also possible that the Hulu service is having an outage issue right now and it'll take some time or a day to fix the technical issue by the Hulu team. So, if in case, your network is running fine then head over to the official Hulu Twitter handle to check reports or updates on it.
Additionally, you can visit the third-party Down Detector Hulu Status webpage to check all the real-time server outage reports with the last 24 hours' info, most reported problems, live outage map, and more. At the time of writing this article, we can clearly see that there are plenty of Hulu service users who have reported about video streaming, log-in, and Live TV-related issues.
If you're also seeing the same thing then make sure to keep waiting for a while until the problem gets fixed by the technical team.
4. Try Using a Different Device
There may be an issue or system glitch with your current device where you're trying to stream Hulu content. In that case, you should try checking the Hulu streaming service using the same internet connection on a different device whether it's working or not.
5. Keep the Hulu app up-to-date
Make sure to keep your device firmware as well as the Hulu app up-to-date to get a stable user experience with multiple bug fixes and performance improvements too. If your Hulu app hasn't been updated for a while then we'll highly recommend you updating the Hulu app right now.
6. Check your Internet Connection
Well, this is something that most of the users make mistakes in several conditions. If everything seems good to you that means there is a potential glitch or connectivity issue with the internet access. No matter which internet connection you're using such as wired (ethernet) or Wi-Fi, try switching between them to check if that works or not.
We'll also recommend you try checking other online services to stream using the same network to cross-check the problem. If there is an issue with the internet access, just contact your ISP (Internet Service Provider) for further assistance.
7. Clear Cache Data and Cookies
If your Hulu application is already up-to-date to its latest version then the chances are high that the application cache or data has corrupted for some unexpected reasons. In that scenario, try clearing the Hulu app cache and the local data or cookies of the streaming device to fix this issue.
For Android:
Go to the device Settings menu > Tap on Apps.
Tap on See all apps > Locate and tap on the Hulu app.
Go to Storage and cache.
Tap on Clear Storage/Data and then select Clear Cache.
Once cleared both, just restart the device, and check whether the problem has been fixed or not.
For iOS:
Go to your iPhone Settings app > Tap on General.
Head over to Storage > Scroll down the list and tap on Hulu.
Next, tap on Delete and confirm the uninstallation process.
Once done, make sure to head over to the Apple App Store and reinstall the Hulu app again.
For Fire TV:
For your Amazon Fire TV, you'll have to go to Settings > Select Applications.
Select Manage Installed Applications > Select Hulu.
Now, choose to Clear Cache and then select Clear Data.
Restart your Fire TV to refresh the system and try checking the issue again.
For Xbox:
Head over to the Menu from the home screen (dashboard).
Choose My Games and Apps > Select Apps.
Select the Hulu app > Press the Menu button on your Xbox controller.
Select Manage Apps > Choose Clear saved data.
Once done, make sure to check the Hulu streaming again.
For Roku:
Head over to Home on the main menu.
Next, press the Home button 5 times on the Roku remote controller + Up button + Rewind 2 times + Fast Forward 2 times quickly.
It should take a couple of seconds to clear the cache. So, wait for the process to complete.
Once done, simply restart your Roku streaming device, and check for the issue.
For Web Browser:
If in case, you're streaming Hulu using a web browser on your computer then make sure to try clearing the cache and cookie data directly from the browser settings menu. Alternatively, you only clear the Hulu web preferences or cookies from your web browser by clicking on the lock icon next to the Hulu URL on the address bar.
8. Reinstall Hulu App
If none of the methods worked for you, try reinstalling the Hulu app on your mobile device or on your streaming device to refresh any kind of corrupted app data or glitch with your specific device. Just go to the Hulu app from the Apps section and Delete/Uninstall it completely.
Once done, make sure to restart your device, and reinstall the Hulu app again. Sign in to your existing Hulu account, and check for the problem.
That's it, guys. We assume this guide was helpful to you. For additional queries, let us know in the comment below.