DLL issues are common on the Windows operating system, as DLL files have been an integral part of the OS since its first iteration, and are still in use in the latest version, Windows 10. In this article, we'll be looking at how to deal with errors with one of the most important groups of DLL files for 64-bit Windows installations: the Wow64.dll group. I'll be particularly focusing on the Windows 10 operating system as it has the lion share of Windows installations on computers worldwide, so if you're encountering a Wow64.dll missing error in any form on Windows 10, you'll find how to fix it here.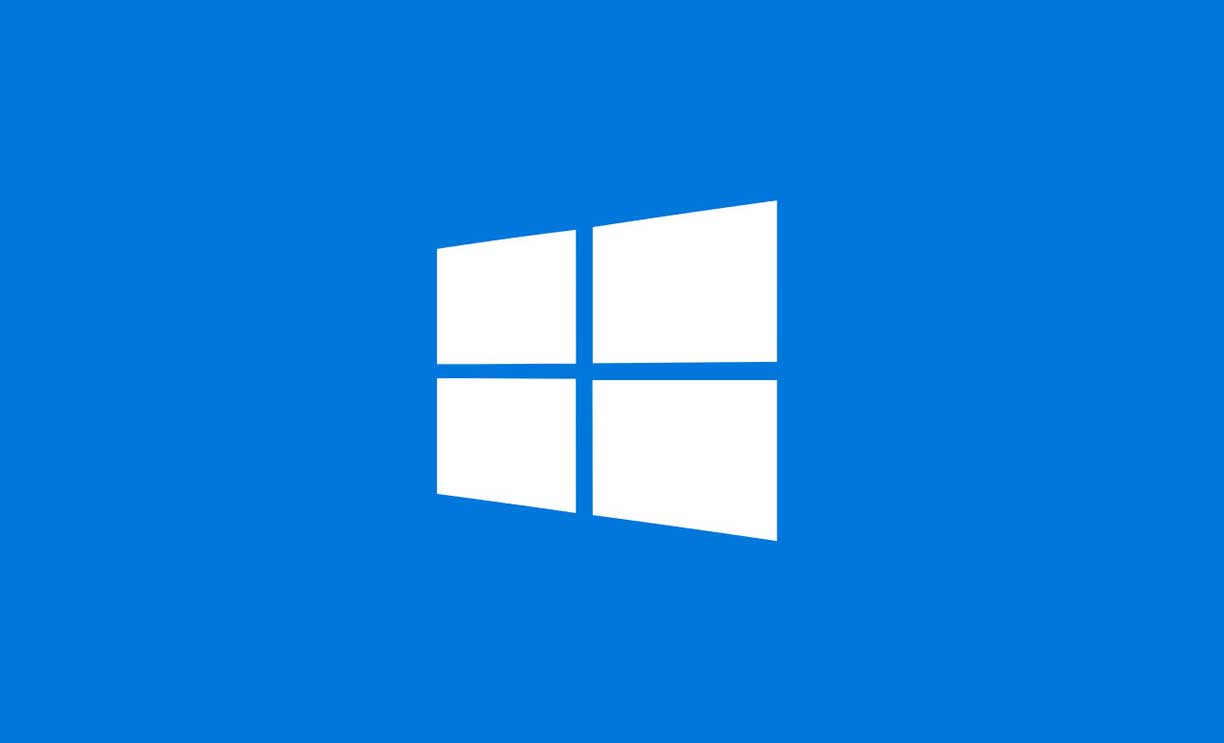 What is Wow64.dll file on Windows?
Basically, Wow64.dll is a file used on an NT64 system to create a Win32 emulation. What this means is that the Wow64.dll file is used to facilitate the running of 32-bit applications on 64-bit Windows computers. Like other DLL files, Wow64.dll serves as an instructional book storing instructions and information for the use of EXE (executable) files.
The Wow64.dll file is associated with files like the Wowcpu.dll, the Wow64win.dll, among many others, all of which are altogether contained in the system32 folder located in the Windows installation folder. All of these files are essential for the smooth running of the Windows operating system.
In the event that the Wow64.dll file, which is a shared file, goes missing on your PC for whatever reason, a runtime error will be generated any time an application that requires it for operation is launched or is already running in some cases.
Below are steps you can take to fix the Wow64.dll missing error in Windows 10. Note that these steps are listed in no particular order, so you can try any of them depending on how comfortable you are with the inherent procedures.
Steps to Fix Wow64.dll missing error on Windows 10
Manually register DLL files.
If the Wow64.dll file is missing on your Windows 10 PC, one thing you can try out is to manually register it. Manually registering DLL files on Windows is very simple and straightforward with the steps listed below:
Launch Windows Run by pressing the "Windows key + R" combination on your keyboard.
Next, type in the regsvr32 command followed by the path of the DLL file you want to manually register (in this case, Wow64.dll).



Click OK to run that command, and you'll get a prompt confirming that the DLL file has been successfully registered.
Run an SFC (System File Checker) Scan
Another way to fix the Wow64.dll missing error is to scan your PC for any DLL issues, and any file issues in general, by running an SFC (System File Checker) scan. This is also quite straightforward.
Run Command Prompt as Administrator.



When Command Prompt launches, type in

sfc/scannow, and run that command by pressing the Enter key, this will launch a system scan for any system file-related issues.



Follow all instructions that might come up during the scan, and once the scan is complete, you can exit Command Prompt.
What happens is that the SFC (system file checker) acts as a troubleshooter, helping to identify existing issues with system files on Windows, as well as to solve the identified issues. This should help you fix the Wow64.dll missing error. If, however, this doesn't fix the issue, check out other solutions below.
Finish Windows Updates
If the solutions provided above have proved abortive in resolving the Wow64.dll missing issue, then you should consider updating your system as missing or corrupt Wow64.dll issues are sometimes related to out-of-date Windows operating systems or incomplete system updates.
Updating your system is quite simple; just follow the following steps:
Launch the Windows start menu by pressing the Windows key on your keyboard.

Type in "Update" in the search bar and press the Enter key. This takes you directly to the Windows Update settings page.

Incomplete updates will be reflected in the Windows Update dialogue. If you have any, make sure to complete the downloads and install them.

In the case that you do not have incomplete updates pending, you should check for updates by clicking on "Check for Updates."

Download and install available updates, and once the process is finished, restart your PC.
When your PC reboots, check to see if the Wow64.dll issue has been fixed. It should have, but if not, there's no reason to panic. We still have you covered on this. Proceed to our next proffered solution.
Boot into Safe Mode
Before you try this method out, make sure you have copied the Wow64.dll file located in the System 32 folder from another Windows 10 PC apart from yours on to a USB drive.
Once you've done that, proceed to boot your system in Safe Mode by pressing F8 during the boot process.

Navigate to

C:\Windows\System32, right-click on Wow64.dll, and select Properties.

In the Wow64.dll Properties Window, navigate to the Security tab and select "Advanced."

Navigate to the tab named "Owner" and change Owner to "Administrators."

Once you've changed ownership of the Wow64.dll file, delete the current Wow64.dll file in your System32 folder and replace it with the copy on the USB drive.

Perform a normal Restart of your computer and check if the Wow64.dll issue has been resolved.
If the issue still persists, there are still options to consider.
Perform a System Restore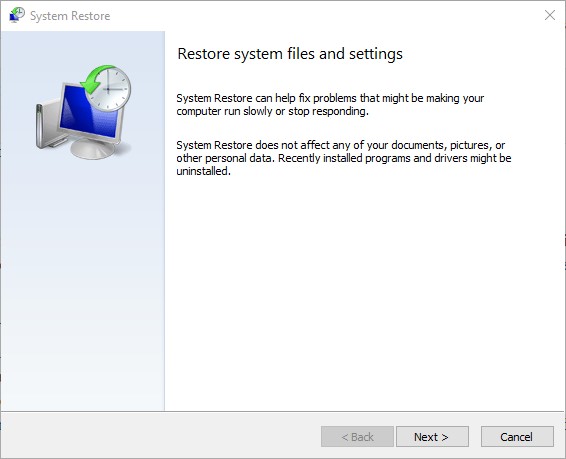 Another way to solve the Wow64.dll missing error is to restore your system to a point before the error started. Of course, this will work if you created a system restore point before you started experiencing the Wow64.dll issue. Follow these steps to perform a system restore:
Launch the Start menu by pressing the Windows key on your keyboard.

In the search bar, type System Restore and press Enter.

If you're prompted to enter an administrator password, do so.

The System Restore wizard will open, follow the steps, and choose a restore point before the error.

Restore your computer to that point and restart your PC. If that still doesn't solve the issue, proceed to other options listed below.
Use Third-Party Software (Excercise Caution Here!)
This method is similar to performing an SFC scan; the difference here is that you're employing a third-party utility software that you'll have to download. You must exercise some caution here so that you don't end up compounding the problem. Make sure to download only trusted third-party utility software.
When you have found a trustworthy third-party utility software to download, install, and run it to fix any existing Wow64.dll errors on your PC. Hopefully, at this point, the Wow64.dll missing error should be solved. If it still persists, try refreshing your computer.
Refresh PC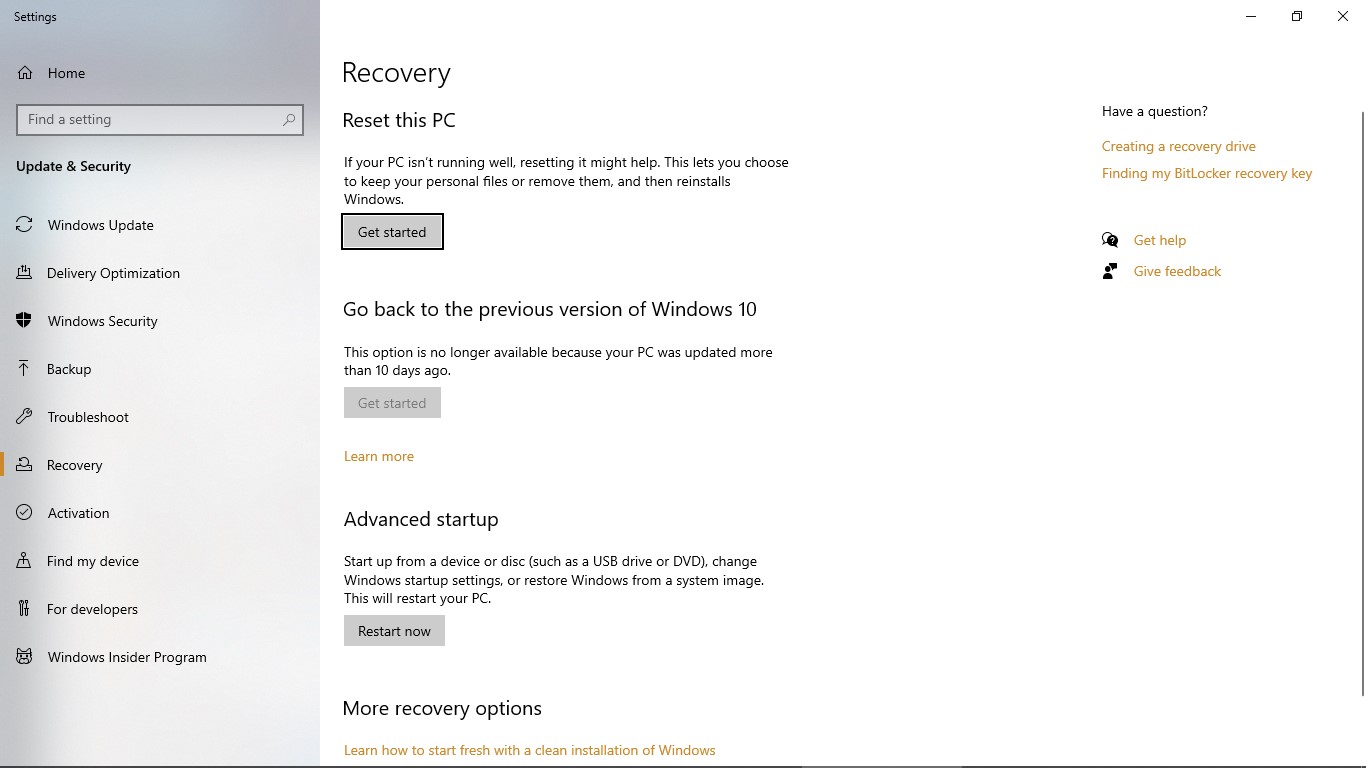 This is another method of resolving the Wow64.dll missing error on your Windows 10 PC. To refresh your PC without losing your files or changing your settings:
Launch the Windows Start menu and search for Settings.

In the Settings window, navigate to "Change PC Settings".

Click on "Change PC Settings," and you'll see the "Update and Recovery" option.

Tap on the "Update and Recovery" option and then click on "Recovery."

Look out for the option to "

Refresh your PC without affecting your files"

and click "

Get Started."

Follow the series of instructions to complete the "Refresh PC" process.
Hopefully, you won't have to go beyond this point, but if the Wow64.dll missing error still persists, there's a final measure that's certain to fix the issue.
Reinstall Windows 10
This is an advanced method of fixing the Wow64.dll missing error as it will be time-consuming, and you stand the risk of losing all of your files, settings, installers, and documents. So, you want to make sure that you've backed up all of your important personal data before proceeding with this. Also, you should consider this option only if you've tried other methods discussed above and the issue is still not fixed, or if the Wow64.dll missing error affects most or all apps on your computer.
Reinstalling Windows 10 will help fix any issues and return your computer to a cleaner state.
There you go, you have been provided with just everything you'll need to fix the Wow64.dll missing error. If any of the solutions proffered here worked for you, which definitely will be the case, make sure you recommend this post to other Windows 10 users.