As Spelunky 2 is wide fame around the world, there are a lot of things that players can do in the game. The reason that Spelunky 2 is a really difficult game dares the fans to take up the challenge and run through it. While Spelunky 2 does have a lot of elements inside, the Excalibur is one of the few weapons that the players are rushing over for.
In this guide today, we'll take you through everything you need to know about getting yourself the Excalibur in Spelunky 2. Before we dive, it is worth noting the fact that during the search for this weapon, you'll encounter some powerful enemies so go in prepared. Without any further ado, we'll get right into how to get Excalibur in Spelunky 2.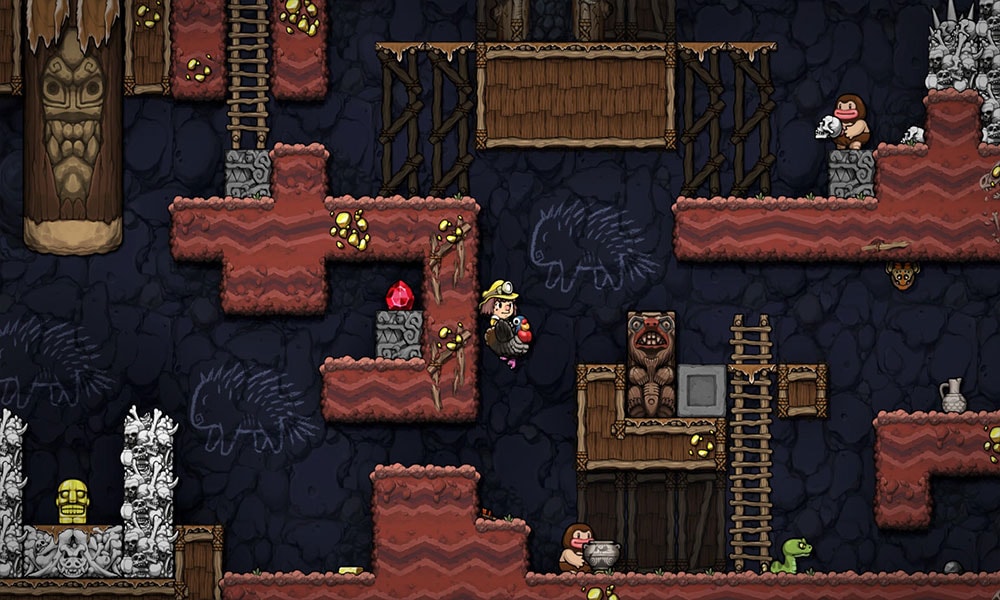 How To Get Excalibur in Spelunky 2
In order to get the Excalibur in Spelunky 2, you first have to obtain and get your hands on some of the items in the game. In short, these items are the ticket to getting Excalibur in Spelunky. Essentially, there are 3 items that you must obtain. However, during the journey, you'll find yourself the need to obtain other few items as well along the way. The 3 essential items that are required are the Udjat Eye, Egyptian Hedjet, and the Crown in the Vampire Castle. After obtaining all the necessary items, simply play through the game to level 4-2. Upon reaching level 4-2, head down to the lower center of the same level and you'll find the Excalibur in a stone block on a small platform above a pool of water.
Once you do spot the Excalibur on level 4-2, all that's left is to simply walk to it. When you reach, you'll get the option for pulling it out to ultimately equip it as your weapon. That said, we hope reading the guide above has brought some valuable information and help to you. Please let us know by commenting down below if you have any further queries regarding the same.
Also, check out our iPhone Tips and Tricks, PC tips and tricks, and Android Tips and Tricks if you've got queries for it or want help. Thank you!