New updates added on February 8, 2020: Now the Nvidia GeForce APK can be used in India as well. Although the app is restricted to be used in the US, with this guide you can use right away in India. Follow the steps below, to use GeForce in India:
Firstly, you need to download a VPN application on your device.
Once the installation is over, you need to open the VPN app and connect it to the US server.
Head over to the GeForce Now website and create your account.
Click on Join Today and select the subscription of your choosing. You can also choose Free for testing out.
Once you verify your email, you will be able to download the GeForce Now app for your device.
Now launch the application and log in with your account.
Search for the game you want or for the free titles and add them to your GeForce library.
For the first time, it might ask you to sign in with the account.
That's it!
You can now enjoy Nvidia GeForce in India with a few simple steps.
---
New updates added on October 18, 2019: The Nvidia GeForce is now finally available for Android. For those who do not know, Nvidia GeForce is a game streaming service, which is been made available for Android OS. It could be seen as a competitor for the Google Stadia, however, Nvidia GeForce relies more on your powerful gaming PC and the internet connection.
Moreover, with the Nvidia GeForce, you can play and stream your existing library of games which you cannot do on Google Stadia. The games will be directly streamed from the cloud while the Nvidia RTX card-powered servers will take care of the rest. This eventually means that you will be able to play high-end games on your smartphones without the need for high-end hardware. But, it would depend mostly on the internet speed that you have.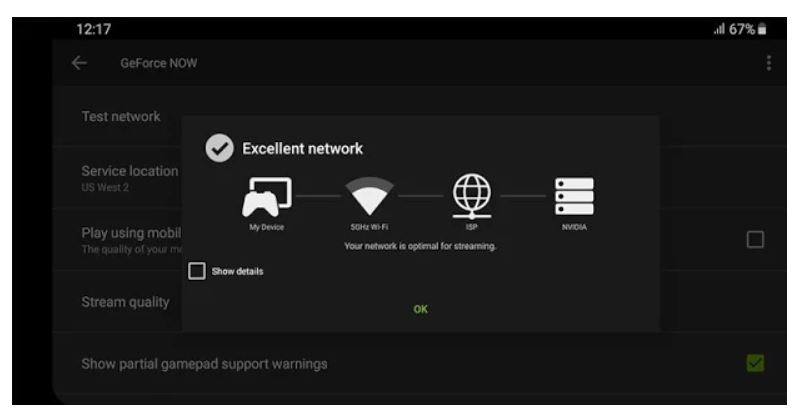 However, note that the Nvidia GeForce is currently only available in South Korea on LG U+ and soon will arrive to other regions as well. You can go ahead and check the Nvidia GeForce for Android on your device and let us know in the comments below how was the experience with it.
[googleplay url="https://play.google.com/store/apps/details?id=com.nvidia.geforcenow"]
---
(Original story starts here…)
Cloud gaming is the recent trend among the gaming fraternity that includes the companies involved in manufacturing gaming devices. Many of the companies like Google with their Stadia Cloud Gaming and Microsoft with their Project xCloud are pushing hard to develop cloud gaming. Moreover, not only the games, gaming companies are trying really hard to make everything connected via cloud even the hardware with which you play. Another processor giant, Nvidia, has joined the bandwagon of making cloud gaming more feasible and accessible. The GeForce Now, arguably the strongest of all the cloud gaming development you might have heard has made it available for Android devices. In this post, we will share with you a guide on how to install GeForce Now APK on any Android device and play Nvidia games cloud gaming.
This will not only revolutionize the gaming world but also give the gamers and the users a whole new level of gaming experience. The Nvidia GeForce Now is available in Beta for PC but now you can have a go at Android devices without the need to upgrade any of the hardware segment. The Android APK is known as the Nvidia Games and is the same to that of the GeForce Now. Moreover, with the help of the Nvidia Games app, you can stream your PC games from a cloud-based gaming server to your Android device. This is an awesome way to enjoy high-quality gaming content on your Android device on the go. So, without any further ado, let us get straight into the article itself;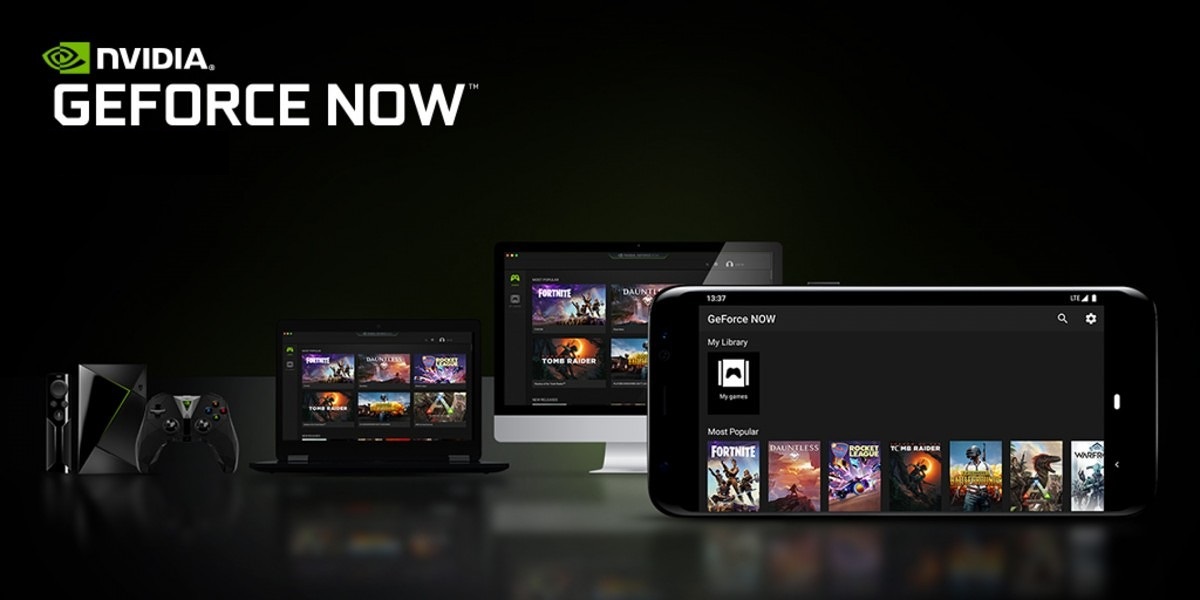 How to Install GeForce Now APK On Any Android Device and Play Nvidia Games Cloud Gaming
You can use this guide if you have any device like a smartphone, tablet, or even smart TVs running on Android. The GeForce is a cloud-streaming service offered by Nvidia provides the users of Android an epic gameplay experience as you can now play your favorite AAA titles on your Android device. Besides, you can play games in 1080p and even some titles can be played in 4K as well. With the Nvidia Games APK, you get features like;
Ease and accessibility
AAA games on Android device
Instant installs
No hardware up-gradation required
High quality and high FPS gaming
Pre-requisites
You need to have an account on either Nvidia, Steam, Ubisoft, or even Epic.
An Android device like phone, tablet, laptop or even Android TV.
A gaming controller
High-speed internet connection
Steps to Install Nvidia Games or GeForce Now APK on any Android device
Firstly, you need to have an Nvidia account. If you already have one then you can log in using the same account or you can create a new one.
Now, download the Nvidia Games APK from the link given in the download section above. Make sure you download the version given in the link above i.e. v5.17.25366013 because older and newer ones will NOT work.
Now, once you have downloaded the Nvidia Games APK on your Android device, install the APK.
(Make sure that you have enabled the Unknown Sources on your device from the Settings menu to allows installation of apps from third-party sources.)
Open the APK and tap on the three bars or hamburger icon at the top left corner of the app.
Then go to Settings>>NVIDIA account, to login to your created Nvidia account.
Let it load all the games and settings as it might take some time.
Once the application is done with the bootup, you can log in with either Epic, Steam or Ubisoft accounts to play games.
That's It! You can now play any games directly from the Nvidia server on your Android device.
So, there you have it from my side in this post. Hope you guys liked this post and were successful in installing and using the Nvidia Games APK which is the same as the GeForce Now APK which is due to launch officially for the Android devices later this year. Note that you need to have a pretty decent internet connection in order to play the games seamlessly or you will notice lags during gameplay. Let us know in the comments below if you faced any difficulties in understanding any of the above-mentioned steps or come across any link failures. Until the next post…Cheers!