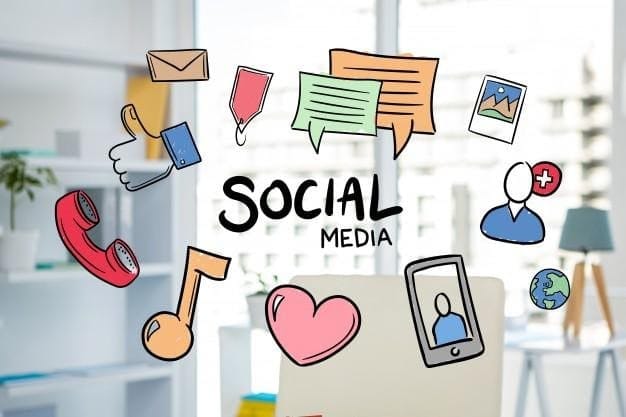 Back in the day, parents only had to worry about what evils can befall their children. But today, they even have to worry about what their kids might do themselves.
Even though there are always malicious people (and predators) out there, trying to get into contact with tweens and teens. But, it's often what daring teenagers can do on their own that has become the most worrisome behavior for many parents or guardians these days.
To keep an eye on the said behavior, parents always try to look up ways to keep an eye on them. And so their quest often leads them to the best Android spy apps (when their kids have android based phones) or the iOS alternatives (when they have bought iPhones for their children) available in the market.
As today's article is all about how to screen record Instant Messenger (IM) apps remotely for Android devices. We will only be focusing on that. So, what are our choices? Let's discuss:
Screen Recording Apps or Spy Apps?
Most people will generally think that a screen recording app would be perfect. But no, it will be useless. Why is that? Because you want to record the IM apps or screen remotely. Meaning you cannot:
Access the target phone directly

let the user(s) (your children) know about it (ergo, you have to do it secretly)
And with a screen recording app, you do not get all the features you require. Because again you are unable to:
Record someone else's mobile screen but only your own phone's screen

Do any kind of screen recording remotely (even when you are successful in physically installing the app on the target phone)

Access any screenshots or recording because everything is saved in the target mobile's local storage

Stop the user(s) from uninstalling the app. As they are not completely hidden on a target smartphone.
So, to be able to secretly record your kid's phone screens and monitor their in-app activities, you need to get one of the best Android spy apps such as XNSPY. We will talk about this app in detail later. But currently, let's find out why these spyware apps are the right choice.
What Can Spy Apps Do Differently?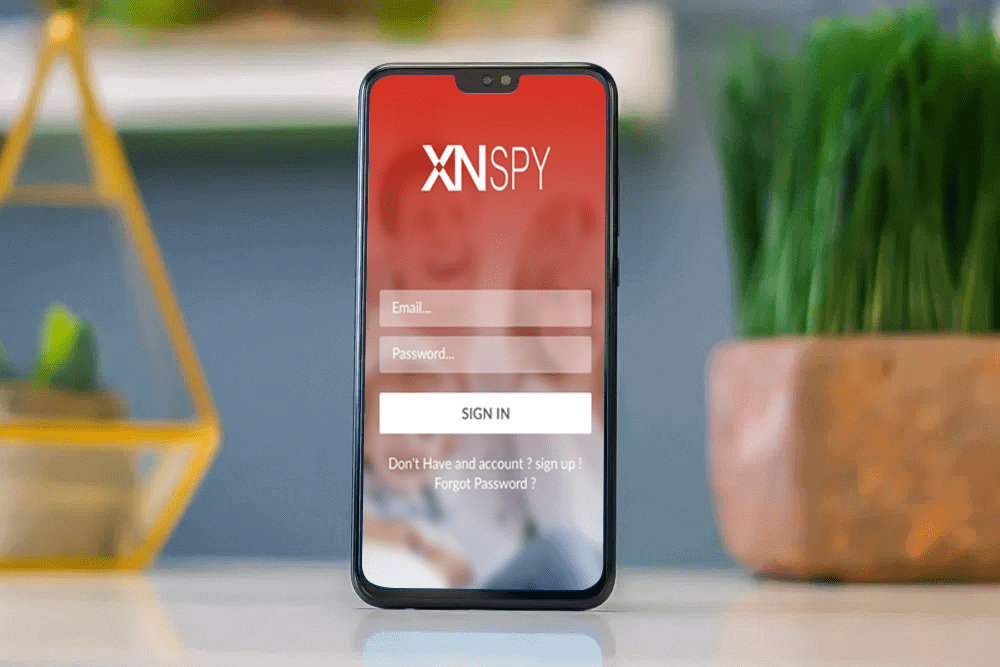 Unlike normal phone screen recording apps, you get all the remote monitoring options with current-day mobile spying tools. They are in a league of their own. Most spyware is capable of capturing screenshots or enable the phone's screen recording remotely. That's exactly what you needed right?
So using similar spyware apps you can get screen recording from anywhere. As long as your phone and the target mobile are connected to the internet.
First You Require a Spyware for Android
You will need one of the best Android spy apps to carry out your secret mission of recording IM apps on your kids' Android phones. As mentioned earlier, we are now going to discuss what the XNSPY monitoring app is and how you can install and use it to complete your mission.
The app is a pioneering entity in the industry that offers a complete suite of features for concerned parents. And one of those features allows you to take screenshots of the monitored phone discreetly.
But, what kind of IM apps are included in its monitoring range?
Well, almost all the major ones your kids use. So, once XNPSY is installed on their Android device, you can monitor and record screens for:
Facebook (App and Messenger):

You

can read all chats in the Facebook Messenger app and even take its screenshots without their notice.

Instagram:

You can view all photos uploaded through their android device(s) on their Instagram accounts. Again taking remote screenshots is possible.

Tinder:

Reading

all inbox messages and chat is enabled for Tinder along with the feature of capturing screenshots.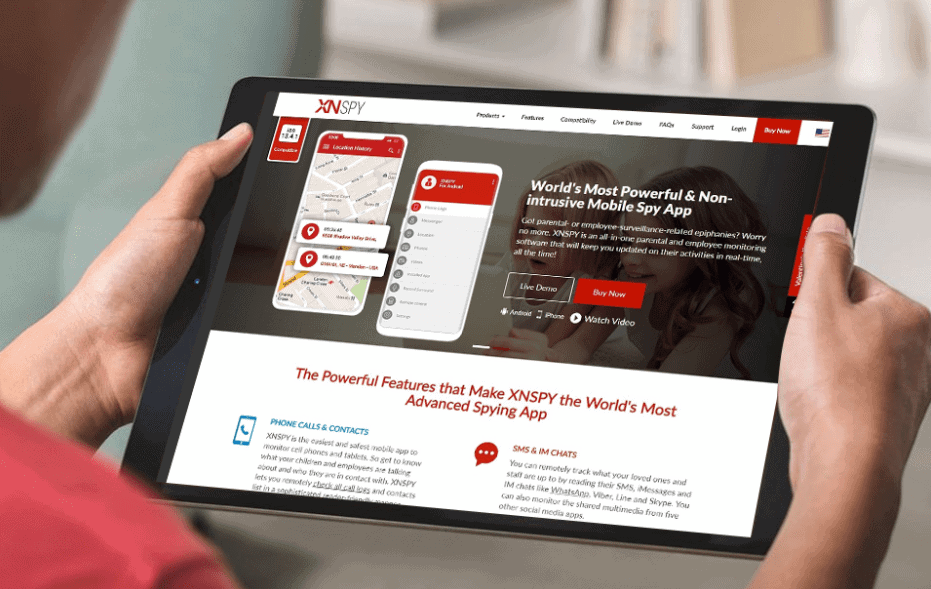 There are even more IM apps you get access to such as:
WhatsApp:

A leading IM app that everyone uses these days. And you can read all the messages/chats, call logs, and photos shared within it on a target mobile using the XNSPY Android phone spy app.

Kik Messenger:

Viewing all messages received or sent through KIK messenger is within the app's monitoring abilities.

Skype & Viber:

Similarly,

these two IM apps can also be accessed to check all messages, photos, and call logs.
The team behind Xnspy app is said to be working on enabling remote screen capture/recording for the Snapchat app soon.
How to Buy, Install and Use XNSPY to Record Phone Screens Remotely?
It is a subscription-based service. So, you will visit their official website and subscribe to one of their two versions. You can either get the basic edition for USD 4.99 per month. Or, you can opt for the premium edition costing you USD 7.49 on monthly basis.
The basic edition comes with basic features, while the premium comes equipped with every bullet that the XNSPY monitoring app has in its arsenal of spying features.
Now, moving onto the topic of how to install it.
Once you have subscribed to XNSPY services, you will receive login credentials to their website, their Android phone monitoring app, and its installation guide in your email.
Then you can follow the installation guide or these steps to successfully install the app on the target phone.
Step 1: Get physical access to the target's (your children's) phone.
Step 2: Install the XNSPY APK file (you received in your email) and configure the details.
Step 3: Go to the app's website after a day and enter your given login credentials to sign in.
Step 4: Select the specific device (target's phone) from the list of monitored devices to proceed.
Step 5: Now you can monitor the data fetched from the app on your web-based dashboard.
Using the dashboard, you can check on any IM app's relevant data.
Also, now, you can:
Send remote commands to the target Android device to

start taking screenshots

.

Access and download captured screenshots from the control panel anytime.

Check time and date stamps for each screenshot.
Similarly, other data can be found under the Messenger section on the XNSPY dashboard that is accessible with any internet browser you use.
Must You Share this Secret with Your Kids?
All the best Android spy apps available in the market are legal. But, the only reason they become legal is through informing the person, who is going to be monitored, about the tracking activities beforehand.
So, there's a chance that your kids might not be happy about it.
Because in 2021, everybody is extremely conscious when it comes to their privacy—especially teenagers. They have all these private talks with their friends (from school or otherwise). Usually, who would want such intimate discussions to be revealed to their parents? Not many… maybe none.
However, in few states, you can install phone monitoring apps without keeping your kids in the loop. As it's allowed under the given state's laws.
That's why it's necessary to read your state laws on surveillance before moving ahead with this plan.
Not Just Anyone Can Use Spyware Apps
The two legal entities that can use spyware for monitoring are worried parents or employers. Anyone else who tries to use these kinds of malware is answerable to the law and concerned authorities.
XNSPY specifically mentions on the website that they do not support their app's misuse. And any person(s) misusing it will be solely responsible for any lawful repercussions. While the company will assist law enforcing authorities in the capture of the surveillance abuser.
That's why if you are not a parent or a company owner, then you should give up the thought of buying or using such spy apps.
Best to Educate Your Children on Similar Threats
Now that you know that smartphones can be tampered with or hacked to know everything about its user. It's your job as a parent to teach your tweens and teens about the threats to their privacy and security whenever they pick up and use their phones.
Tell them about how some bad people (predators) are trying to talk to young kids. And go over the whole scenario as delicately as possible. However, make sure that they understand that the threats are real and how things can go very wrong if they don't heed your advice.
Another thing that is common with teens, the internet, and phones in the mix is cyberbullying. As they're still not clear of what's right and wrong. They can often forget to treat their schoolmates or classmates the proper way.
It could be your kid(s) being the bully or getting bullied.
So, it's best to let them know that you are installing one of the best Android spy apps on their phones to protect them. That's your actual goal for remotely recording their screens anyway, right?
This way your children will take your advances to "spy" on their phones much lightly. And you will get to monitor or record their phone activities without getting any backlash.