GIF images have become widely popular thanks to the increase in the usage of social media applications like Snapchat, Instagram, WhatsApp, etc. GIFs basically let you define your emotions via a simple short animated image. These GIFs are extracted from popular films or characters and are best if you want to express yourself in a more dramatic way to the other person. However, there are certain limitations on Twitter, where it does not let the user save the Animated GIFs files. And if you are looking for ways to save GIFs from Twitter then, you are at the right place.
As in this post, we will guide you on how to save Animated GIFs from Twitter. With the help of this guide, you could easily save the animated GIF image from one of the most popular social media apps, Twitter and even share it across your other social media applications as well. The reason that Twitter does not let your download the GIF file as-is, is because Twitter converts these GIF image files into a video file thereby increasing the file size and increasing the load time. So, that being said, let us take a look at the guide itself: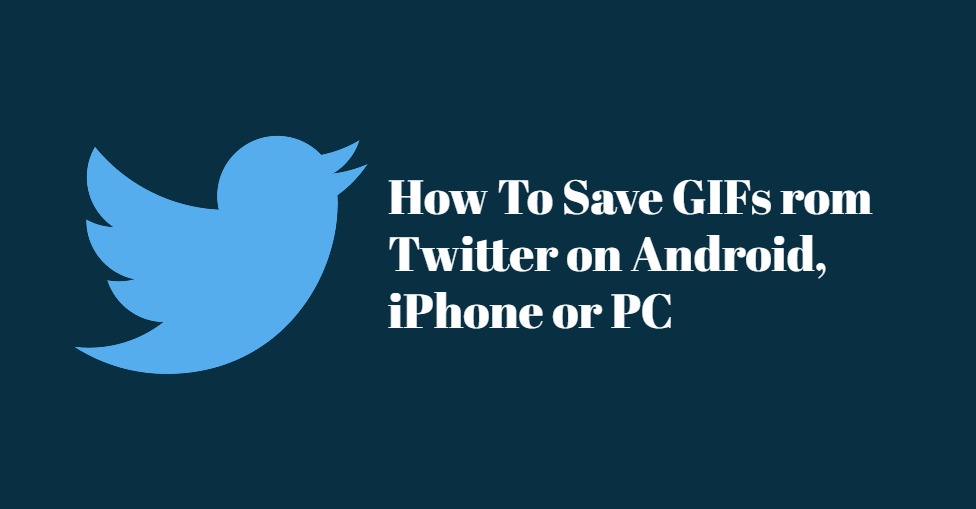 What is GIF?
The full form of GIF stands for Graphics Interchange Format. It was invented back in 1987 by Steve Wilhite. In the simplest terms, it is just an image file but in an animated format. Although it is not necessary that GIFs be an animated image, it can also be static but it has a special feature where you can create an animated image as well. Do not mistake GIF images for videos as they are totally different. In this age of social media, GIFs are the essential tools for making memes, humor content, etc. One interesting fact is that GIF was named the Oxford Dictionary Word of the Year in 2012. Moreover, you do not require to press play or pause while watching any GIF image because they are set at a continuous loop mode. GIFs are easily shareable across platforms, and lets you show your emotions in a more animated way.
How to Save GIFs From Twitter on Android
So, basically there are several ways by which you can download the GIF images from Twitter on any Android phone or device. Let us take a look at each of the methods, one by one:
Via Tweet2gif for Android
Firstly, you need to download the Tweet2gif APK from the Google Play Store or by clicking the button below:
[googleplay url="https://play.google.com/store/apps/details?id=org.trecet.nowhere.tweet2gif"]
Now head over to the tweet that has the GIF image.
Tap on the 3-dots icon and expand it and then tap on the Copy link to tweet option.
Then, head over to the Tweet2gif app and paste the link.

Just choose to download it as either a GIF image or a video file, more preferably choose GIF.
That's it!
Download MP4 and Convert
This is basically a very long process where you need to download the GIF as a video file and then convert it back to GIF image. You will find various websites like savedeo.com that lets you download GIFs as videos. Just paste the link of the GIF that you wish to d0wnload and save as video. Then head over to ezgif.com and upload the file and convert the video to GIF instantly. There are certain tweaks that you can do in the ezgif.com website but skip it if you want a simple GIF image.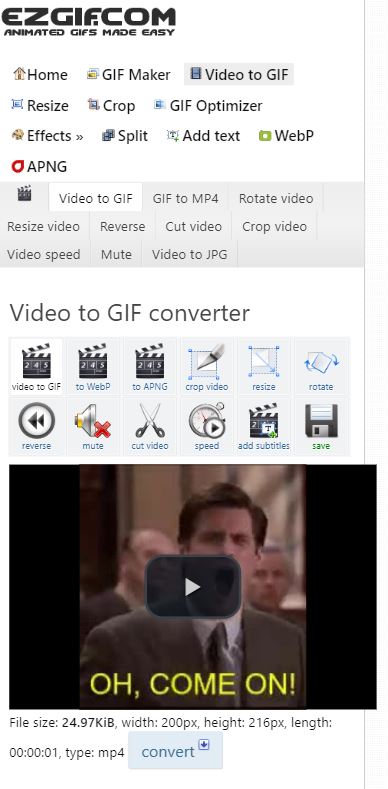 How to Save GIFS From Twitter on iPhone
In order to save GIFs from Twitter on iPhones, follow the guide below:
Tap the share button on the tweet.
Select the Share Tweet via… option.
Now select the Copy link option.
Head over to the ezgif.com website and paste the link there.
Tweak as the settings as per your needs and hit Convert to GIF button.
That's it!
How to Save GIFS From Twitter on Computer
Copy the link of the Tweet.
Then head over to the ezgif.com website and paste the link there.
Upload the video.
Press the Convert to GIF option and save the image.
That's it!
So, there you have it from my side in this post. I hope you guys liked this post and were able to save the Twitter image or GIF file on your Android, iPhone or PC. Let us know in the comments below if you liked this post and were able to save the GIF image on your respective devices. Until the next post…Cheers!