Pokemon Go is a game of its kind, many games have come and faded away into oblivion but Pokemon Go is a unique initiative in which the users to explore the work by catching Pokemon. Although there are certain restrictions as you can only explore the area near your house. This can limit the game experience and can have a tremendous effect on your Pokemon collection. Being a Pokemon fan, you definitely want to have the best possible collection at your hand. But that is only possible if you explore new places and go to new locations.
When Pokemon Go was first launched, people were travelling to different countries to catch exotic Pokemons. But with the current pandemic situation, this doesn't seem quite feasible or safe at all. But no worries, as now you can spoof location in Pokemon Go with Tenorshare iAnyGo application. This will help you collect more Pokemon and from all around the globe giving you access to exotic and rare types of Pokemons which you can't find alone in your home backyard.
Freely Change GPS Location on your iPhone
Pokemon Go and other geo-location-based games use your location to give you the best gaming experience. In Pokemon Go, you can roam around in your neighbourhood catching different style of Pokemon. But this is not possible for many fans because of certain lockdown restrictions in their respective countries. However, you can easily change GPS location on your iPhone with iAnyGo. Tenorshare iAnyGo is an easy to use software which helps you to spoof your location in order to play the game. Not only Pokemon Go, iAnyGo works in several other games and also helps to secure your privacy in the modern world by helping you spoof your actual location.
1-Click to change iPhone location to anywhere:

Spoffing your current location with iAnyGo is very easy and straightforward. With a single click, you can spoof your location to be anywhere on the map!

Simulate GPS movement based on a customized route:

Playing Pokemon go and other geolocation games can give amazing fun when you simulate the GPS coordinated at your will. With this, you don't have to walk or do the hardships to play the game, as you can simulate a geo path to play the game.

Play Geo-Blocked Games:

Not only Pokemon Go but other geolocation games such as Ingress Prime, Orna, Zombies, Run and many more. With the art of spoofing your location anywhere, you can explore such games with rewards and in-game achievements never possible before.

Spoof Location on Social Media:

Social media is a fun game for influencers but not everybody has the time and money to explore the world. But with Tenorshare iAnyGo, you can spoof your location to any travel location of the world and show it off on Instagram, Snapchat and even on Whatsapp.

Support the latest iOS 14.6:

Upgraded to the latest iOS version? No issues, iAnyGo supports the latest iPhone 12 series and latest iOS 14.6 version.
Steps to spoof Pokemon Go with iAnyGo
In order to spoof or hack Pokemon Go on your iPhone you need to first download and install iAnyGo on your PC. After successful install, follow these steps.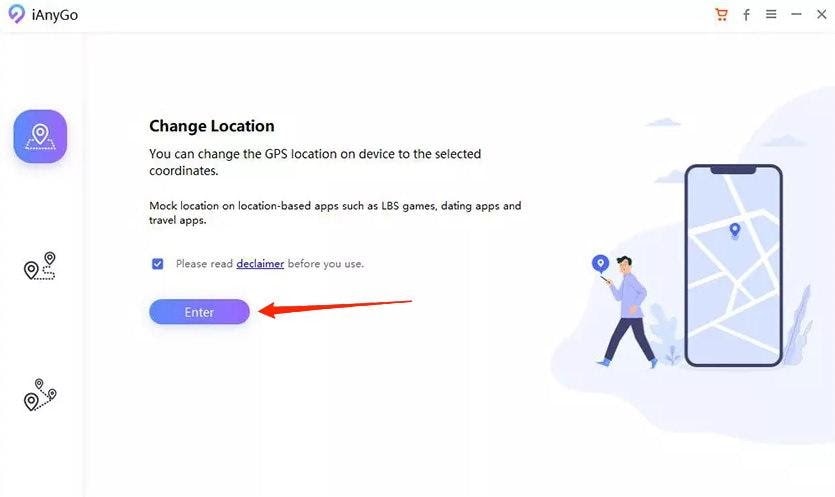 Open iAnyGo and click on Enter button. Make sure to checkmark the disclaimer option.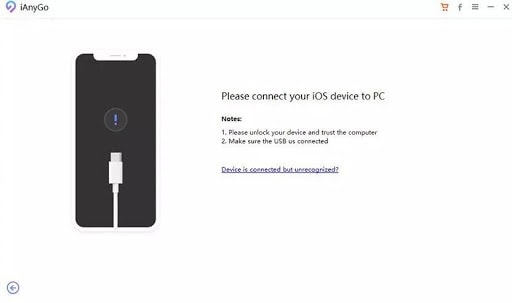 Now connect your iPhone to the PC with help of lightning cable.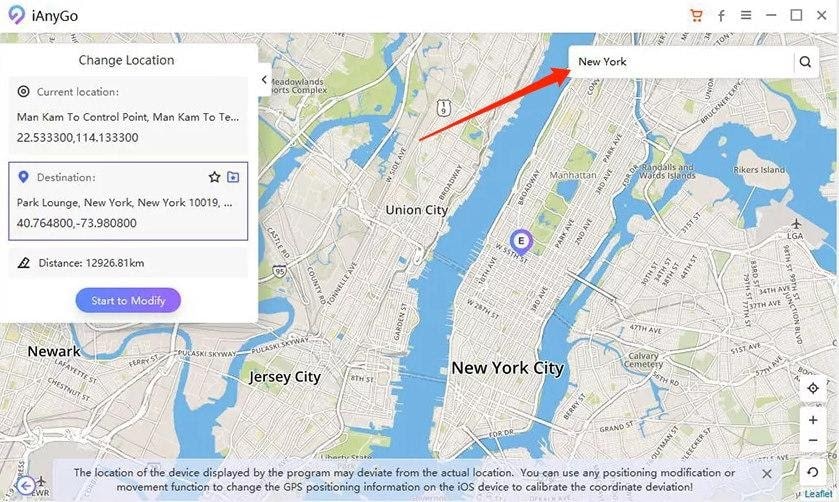 Now you can search for the desired location and select it as your current location. You can also star mark your favourite locations so you can quickly switch to them when needed.
Conclusion
Location spoofing was not possible a few years ago and then playing such geolocation games wasn't as such fun. But now with Tenorshare iAnyGo you can spoof your location to any part of the world and can enjoy various geolocation benefits. Furthermore, it is great for people who want to prank their friends with their spoof location. Overall Tenorshare iAnyGo is a fantastic tool you should keep as it helps in various location spoofing tasks including playing popular games such as Pokemon Go.