There are numbers of browsers you can use it on your Mac. Some of the browsers are still in the hearts of people and they want to keep continuing with the same. Google Chrome, Mozilla Firefox, Safari and Opera are the best-known browsers.
It is always important as well as recommended to update your browser with the latest version available. The security features and bug fixing done regularly by the company so it helps you to prevent any unforeseen browser issues. Recently US Department of homeland security acknowledged the security exploit of Firefox and requested to update the latest version to protect the security of data.
In Mac, Safari is available still there are Firefox users are there. Let's see how we can update the latest version of the Firefox browser.
How to update Firefox web browser on Mac
Here it is how we can update the Firefox web browser on Mac.
Open the Firefox web browser.

Pull down the "Firefox" tab and choose "About Firefox" option from the drop-down list.

Click on "Update Now" button if it is available. If it showing that "Firefox is up to date" then you are on the latest version of Firefox.

Once all the update will be downloaded, the browser will automatically quit and relaunch itself.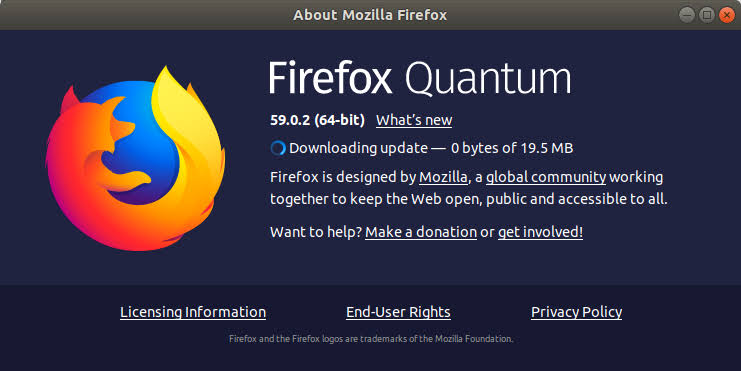 It is just simple four steps to update your Firefox web browser to Mac. If you care about your security issues & data protection and do not want to ignore the potential threat highlighted by the US Department of homeland security then you should have to update your Firefox web browser to version 71.0.1 or later.
There are so many ways through which you can update your web browser but this is something very easy. Normally like Chrome, it gets updated automatically. Another option available for you that is to go on the Firefox website and click on download now button for the latest version.