The new free-to-play sci-fi battle Royale game Hyper Scape is developed by Ubisoft Montreal. It came up with a new open beta update 0.3 and there are a couple of new things that got added. Such as new guns and abilities. But today we are focusing on a gun that is the Harpy SMG. This SMG is designed for close-range combat with a very fast-firing rate. As of now firing rate of this weapon unmatched with any other weapon in the game but it's lacking behind in terms of accuracy.
There are 5 levels for each gun in Hyper Scape that you can hit by fusing them with others of the same gun on the battlefield. This guide will help you learn everything you need to know regarding the Harpy SMG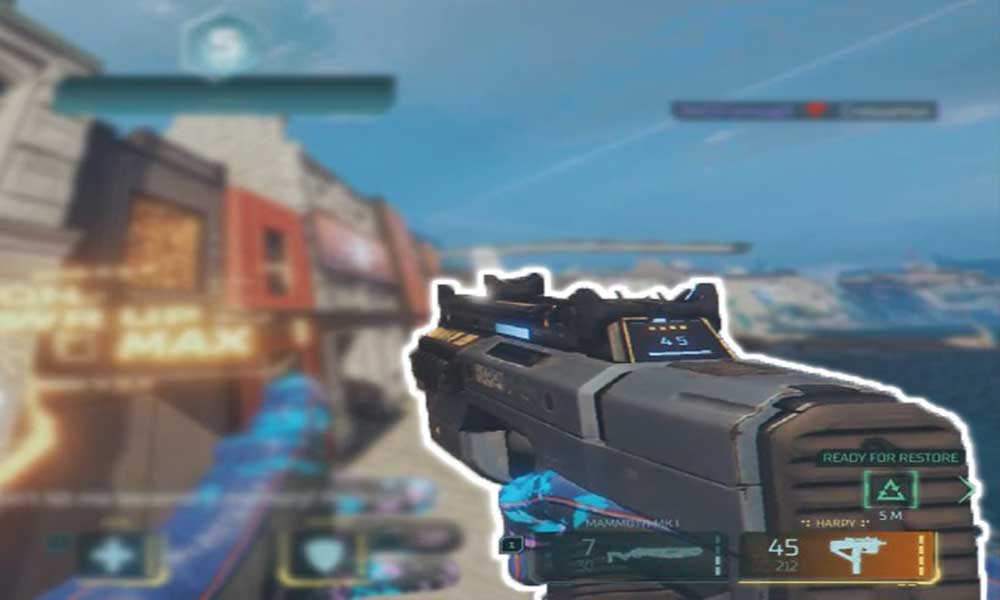 How To Use The Harpy SMG
It's a rapid-firing fully automated SMG designed for close-range combat. This gun has the capability of dealing with heavy damage quickly. But sometimes it lags due to the low magazine size at the base and relative inaccuracy at long range.
The most reliable thing about Harpy gun is its Spray control or we say recoil control. Harpy SMG is also very accurate in the hip fire. Its bullet does not spread too much while jumping or running. This indicates that you can use this gun while moving without having to face any difficulty.
As we know there are 5 levels for every gun in Hyper Scape. So with every upgrade tier, Harpy gains additional ammo capacity. It also reaches its top-level soon and then the damage per bullet of the Harpy is increased. After it reaches its highest tier Hyper SMG can easily take down three enemies with body shots before needing to reload.
Some Stats Of The Harpy SMG Gun- Damage and Range
| | |
| --- | --- |
| Range | Damage at level 1 |
| Mid and Close | 7 for body and 10 for a headshot in mid-range |
As of now, we don't have much more information about this gun because it's in the open beta version and according to beta testers this gun is an overpowered SMG in Hyper Scape among all weapons available in the game.
That's all we have for you in today's guide regarding the use of Harpy SMG and its other factors. We hope this guide helped you. If you liked this guide, do remember to check out our other Windows Guides, Gaming Guides, Social Media Guides, iPhone Guides, and Android Guides to read more. If you have any queries or suggestions, comment down with your name along with the email ID, and we will reply shortly. Also, subscribe to our YouTube Channel to watch awesome videos on gaming and smartphone tips and tricks. Thank you.