Hyper Scape is a new first-person shooter online battle royale game that's developed by Ubisoft Montreal and published by Ubisoft. It's a free-to-play video game that can be downloaded and played by watching the live streaming on Twitch. However, players getting issues with matchmaking or connecting online. Now, to be very specific, this particular issue can happen due to server related problems. So, if you're also one of them, check out the Hyper Scape Outage / Server Down here.
Plenty of players have started reporting that the game isn't running well or doesn't even launch as well. This is one of the most common and minor issues for an online video game. It's expected that the game servers can go up within a few hours or so in most cases and players will be able to run the game again. However, sometimes the downtime or server maintenance can last longer. If you also feel the same then you should check out the details below.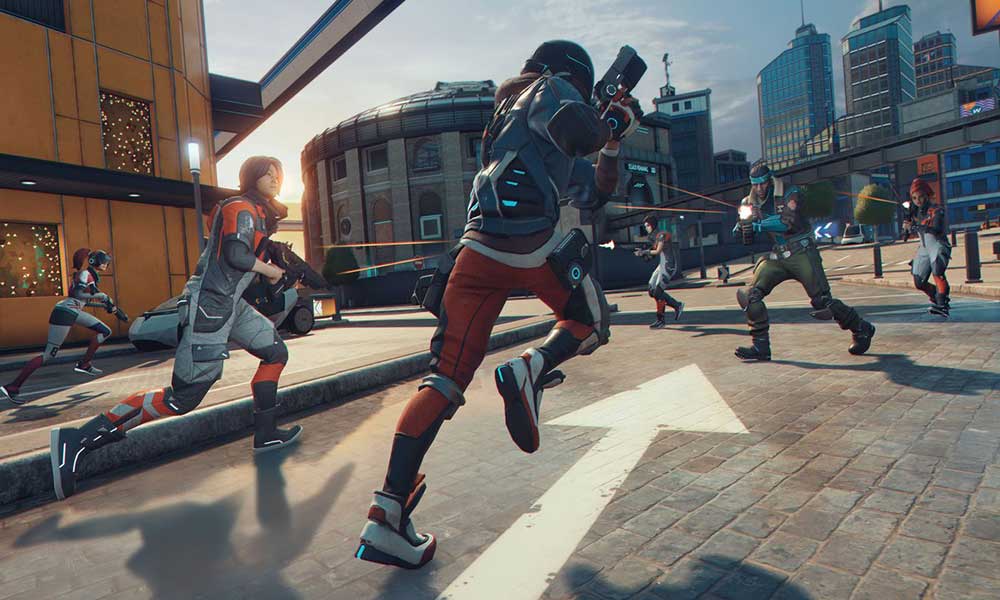 Is Hyper Scape Outage / Server Down?
Last Updated on July 17, 2020: There has an error that occurred that the Ubisoft Support officially acknowledged on Twitter. According to the support, the Hyper Scape Open Beta is happening. If in case, any player is getting any issue, they can troubleshoot the connectivity problem on their PC.
The Hyper Scape Open Beta is happening now! If you are experiencing issues with connectivity to the Open Beta, the steps in this guide can help to improve your connection. 👉 https://t.co/o2Y0sLA949 pic.twitter.com/YZlCpSFWV6

— Ubisoft Support (@UbisoftSupport) July 16, 2020
So, the affected players can reset the networking hardware like Router or Modem in order to fix the issue. Additionally, you can switch to a wired ethernet connection or check for the software updates even on the router or your PC. Meanwhile, you can flush DNS or enable UPnP and forward ports for the Hyper Scape as follows:
TCP: 80, 443, 50000 – 52000
UDP: 3074, 30000 – 32000
---
It's worth mentioning that Ubisoft has recently released the July 6, 2020 patch update for the Hyper Scape game. The patch size is around 182MB and was expected to deploy the patch on July 6 (5:30 PM PT / 8:30 PM ET) and the expected downtime was around 30 minutes or so. However, if you're getting the server downtime or can't connect online error, then you should restart the game and uPlay client as well.
While some of the players can also experience frequent disconnections to the game, can't log in issue, stuck at the loading screen, unable to download the patch update, can't install the patch update, and more. Therefore, the affected players should visit the Down Detector website in order to check the Ubisoft's uPlay server status in a real-time situation. The service also offers live outage map, exact date & time of the downtime with reports by users, last 24 hours of server status, most reported problems like online gaming, server connection, log in, etc.
Check out some of the user reports below on Twitter:
Hi! We are aware of this issue and our team is currently investigating it. In the meantime, please check if Rainbow Six and Uplay are whitelisted in your antivirus software.

— Ubisoft Support (@UbisoftSupport) July 7, 2020
@UbisoftSupport I just want to buy some r6 credits but it's impossible 2z I tried regularly than paypal for some reason isn't working either than a vpn and still not working. Now I have to connect steam account to uplay somehow and buy credits from steam wallet. I live in India.

— Cruel (@CruelSeeker) July 7, 2020
Hey! We're sorry to hear you're having issues locating Hyper Scape in your library. Please go to the News Tab in the Uplay launcher and click the Hyper Scape banner to claim your drop. If you still aren't seeing it, please send us a DM with your username and email!

— Ubisoft Support (@UbisoftSupport) July 6, 2020
Meanwhile, today at the time of writing this article, Ubisoft Club has announced a notice that there will be a maintenance downtime of online services on July 8, 2020, from 19:30 UTC+5 to 23:00 UTC+5. Disconnections from Ubisoft Club interfaces in and out of games may occur while the maintenance is ongoing.
Some Possible Workarounds:
If the downtime or server issue stays longer then you can perform some of the possible workarounds below.
First, ensure that your internet connection is working fine.
Make sure that your wired connection is running well. For the Wi-Fi users, check the router/modem properly.
Try to log out from the game account and restart your PC. Then try running the game again.
You can also use a VPN service on your PC in order to change the region or server to check for the issue.
Make sure to update your Hyper Scape game along with the uPlay client (if any).
You can also check updates for the Windows OS, GPU driver, etc.
That's it, guys. We assume that you've found this article very helpful and now you're able to check server issues quite easily. We will keep updating this article whenever a new maintenance or server downtime appears. Additionally, you can visit the official Ubisoft page for further information or assistance. For any queries, comment below.