The gaming world has continuously become more innovative, and Idles Heroes is the best example of that. You can download a popular mobile game Idles Heroes, made for iOS and Android, via the App stores and Play store. However, the main aim of Idles Heroes is to create a team of heroes, and for that, you might need some codes to excel.
You can make them as healthy as possible by leveling them up. About more than 200 heroes have their unique skills and abilities, and you'll also generate powerful equipment for them to complete raids and dungeons. In Idles Heroes, there are many Idle Heroes codes that you can use to make your adventures easier.
Nevertheless, many gamers aren't familiar with these codes. This brings us to the conclusion of bringing up a guide to help users that will allow you to use these codes in the game. So, you can win rewards like free gems, relics, summons, orbs, and more. So, let's quickly skip into the guide.
Idles Heroes Codes List (January 2021)
Following are the working Idles Heroes Codes List (January 2021): –
IH777 – you may try this promo code for Heroic Summon Scrolls ×40
NEWIH2021- This is a holiday code for free stuff.
MerryXmas2020- This is also a holiday code for free stuff
IHTHX12- Use this code to get heroic summons scrolls ×5 and gems ×500
Note:- Use the MerryXmas2020 promo code because it's a limited-time event, and only 50 lucky idlers will 1,225 Gems, including 15 Heroic Summon Scrolls.
Please keep checking our website for new Idles Heroes Codes cause codes is generally release all the time. Simultaneously, existing regulations get expired after some time, so use them and redeem your rewards before they get expired. Now, let's look over how you'll save these codes in Idles Heroes.
How To Redeem Codes In Idle Heroes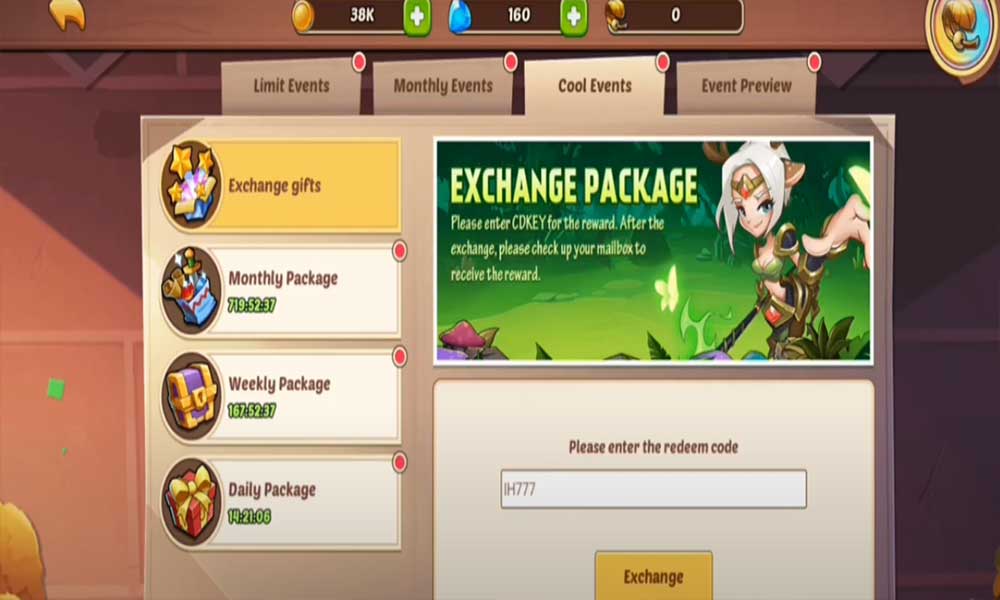 Are you aware of these codes before? I know many of you're not familiar with these codes and don't know how to redeem these in Idles Heroes. Don't worry! We are here to help you out. So, let's see the steps to redeem the latest promo codes for January 2021.
To redeem the codes, follow the procedure step-by-step: –
Go to the Cool Events menu found at the top right corner of the screen.
You'll notice the Exchange gifts option on the left side. Tap on it.
Now, enter any of the codes mentioned above.
At last, click on Exchange to retrieve all the rewards.
Check your mailbox instantly cause all rewards are sent to your mailbox.
We recommend using all the codes before they get expired to get exciting in-game rewards. That's all we have for you on Idles Heroes Codes List (January 2021). We hope this guide helped you. For more gaming and other updates, subscribe to our YouTube Channel. Also, check out our Gaming Guides, Windows Guides, Social Media Guides, iPhone, and Android Guides to know more.