Technology is rapidly changing, and the way of using the device is also, and usage is changed a lot. There was a time when we all used to dial-up connections to get internet access for our computer. Broadband plays an important role and make it easier for us to download larger files on our computer. However, We all faced a slow Internet connection speed suggesting your internet connection is slow, but there is more than only a slow internet.
There were several factors that our internet connectivity relied upon and responsible for slow internet download speed on our Mac. Today we are going share some of the tweaks that you can use to increase download speed on Mac. We also include the reason for the internet slows down while using browsers, and These tricks were quite useful while downloading apps from App Store or while using an iTunes Store.
Noteworthy: Sometimes, the little internet speed fluctuations were normal, Likely it depends on the locations, time of the day, Now of users using the same router, or tower. Even, The internet service provider takes you to are internet low during the maintenance of the tower in their system. Furthermore, the internet drop speed due to users overloads compared to normal, especially during New Year, Christmas, and Indian Premier League.
Reasons for Downloads Slow your Mac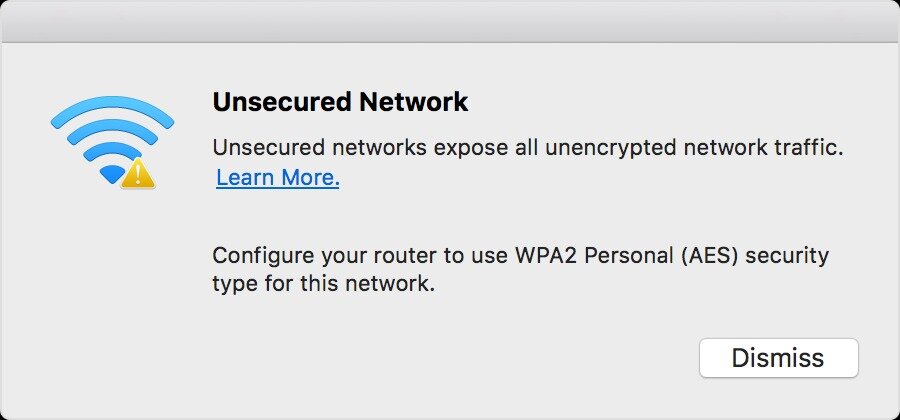 Slow download connection interrupts by several apps running in the background, but it is a common thing. The uncommon thing is that your internet consumed by unknown service. Also, It possible that your device doesn't fulfill the requirements. We mention some of the troubleshooting that can help you to understand and aware of your system. You can check their official support care for the current technical issues.
Run Speed Test

You can check your current internet speed at his full potential. Some internet speed checker websites were Fast.com and SpeedTest.net. It helps you to ensure you about your internet speed.

Check for background updates.

Sometimes, our system starts taking internet resources because of Mac consuming the internet over App updates.

Ask your ISP about a current technical issue.

It usually happens considering your current network plane, or might your ISP limit the internet speed. You should contact your ISP to know the reason or upgrading your current plane for a higher speed plane.
Slow Internet Speed.
The technology is developing details, but your PC doesn't, It considered that you are facing a Slow internet, but there is more than you believe. Our Computer system apps were also optimized to compensate for the technology. The most common problem and it can be solved with simple tweaks such as Turning off streaming service, Remove unnecessary tabs and apps, clean junk files, and more.
How to increase download speed on your Mac?
Switch to another website

The website has it's own limited based on their hosting plans, and You can't expect the higher download speed on some website. On the other hand, You can search for another
Website as the alternative website of your current website.

Use a Legit website for maximum speed

We recommend you to visit the official website instead of downloading software from a third-party website. Not to mention, the official download page provides you with more download speed compared to third-party. Unlikely, you can try later after midnight because, at night, the site server is almost using the low-bandwidth, suggesting higher internet maximum speed.

Update your Browser

If you have not updated your browser, then consider it to upgrade first and restart your browser. Like this is one of the most common issues with the browser that you would not notice until you check for the update setting from the browsers.

Close unused Mac Apps

If you were using multiple internet app at the same time, then you should consider exiting those apps. Likely, This is because those apps still consuming the internet on your Mac. Meanwhile, exiting internet applications can increase your download speed.

Check for Software update

If you have not updated your macOS, then your system might start automatically update on your behalf. You can check it from Software update under system preference. If there is any update, then let complete the update and install or pause it to update

Check app update

If your Mac receives multiple updates and it could make it possible that your Mac was automatically updating your apps. Once you check the update if they were on an update, let it finish or cancel the downloads to update apps later.

Update your macOS

The Latest update sometime brings some issues, Likely you have to update to the latest version. Apple might roll out the patch file, and it also improves the overall performance.

Divide your downloader into multiple threads.

You can use the Folx app, or you can also use the torrent and some third-party apps that allow you to split downloads. Additionally, This speeds up the downloading of your Mac.

Contact ISP for technical support.

Lastly, if you are downloading speed has not resolved, then you have to contact your ISP to know about a technical issue. They will guide you to change some Wi-Fi router or from their end. If there is any change in the plane, ask them to upgrade your plane to a faster and higher internet service plan.

Exit Torrent apps

If you are using torrent at the time of download files, then you need to close torrent apps. Torrent application takes more internet speed even in the background. However, Quite Torrent app and use the Mac Browser to download apps or files.

Check your Wi-Fi connectivity

If you have single Wi-Fi connectivity but your family members, friends, or Neighbours connection with the same Wi-Fi that you are using. Ensure to protect the Wi-Fi with a Strong Wi-Fi password and Limit the connection and range of the Wi-Fi.

Change DNS

If you have set the automatic DNS configuration, then it might be possible that your DNS has changed. Changing and Configuration, your internet connection with using Google's Public DNS setting,
can potentially improve the download speed. You can check for the Google Public DNS on their Developer page.

Plug out and Re-Plug an Ethernet cable.

If you have using your same Ethernet cable for a long time, then it could also be possible that it attracted dust. So you have to plug in and re-plug out the Ethernet cable. In contrast, change your Ethernet cable and purchase high-quality Ethernet cable based on your preferences.

Use Wi-Fi for faster download speed

Cellular or local Wi-Fi internet connectivity doesn't give a faster download speed; instead, you can use Wired Ethernet cable for fast download. Although you can also use the Ethernet connection instead of Wi-Fi.

Run Troubleshoot


Apple gives you a pre-build troubleshoot option, you can run Wi-Fi Network Diagnostics on your Mac. Which will helps you to detect the problem and give you the option to resolve.

Bring Router near to your Mac.

In case your router is far from your Mac, then keep the router near to your Mac or adjust the Antenna of your Router. Sometimes, the interruption makes it challenging to get a stable internet, although you can set your router at best places of your Mac. Most of the time, it works to take it as a pinch of salt. Additionally, you can set your Mac near to the router to eliminate the interference. Move your Mac with this intention or eliminate the interference coming in between your Mac and Router.

Switch connectivity band

If your router is Multiple band support, then you can switch the Band in between 5GHz or 2.4Ghz for better download Speed. For your health concern, we recommend you move away or temporarily in between the router and the Mac. Also, please Do it for a temporary purpose, not for a permanent solution, ask your ISP, or request a higher internet speed plan.

Change Network

Possibility your ISP having a temporarily stable internet connection, then you can use another Wi-Fi network. Secondary Wi-Fi might have lesser or proving you a faster internet connection.

Disconnect VPN

Your VPN takes a long patch to connect your computer to the server. However, the VPN takes time to communicate, suggesting delays and slow downloads of internet connection. We don't say you have to remove it. We asked you to disconnect the System-Wide VPN or Browser VPN Extension from your Mac. Also, check if your device installed multiple VPN app services, Configuration, or Browser extension if there were more than one, then remove unnecessary VPN.

Clear Cache and Remove app Data

Website and apps store cache, Cookies, and other things stored in the application, which used to load your website faster. Then you should clear the cache, cookie of the website alongside the history of that website. So, it would not conflict with stored data. You can remove the data of an individual or entire browser history, cache, and cookie of websites from settings.

Remove unnecessary extension

if your browser has many extensions, then they might be in action. Check and activate them all once so it would again try for heavy usages of the internet. If your browser has more extension than you or not needed for longer, then consider them to remove. You can remove the extension from the extension page under the setting.

Download and install the Downloader Manager

If you are facing a download problem, you can use a Download Manager to help you to divide and schedule the download files based on your preferences. There was a lot of free download manager
Who delivers you a great download manager and effectively increases the download speed.

Block Ads

While surfing the browser, not every website uses optimize ads service, and they consume more internet while suffering on the browser. So, you can download and install the Adblocker, so you don't have to wait for too long to load those ads. We and other websites used ads service to pay their employees, including us, and We suggested you disable ads on your Mac temporarily.

Change your Browser

Speed also depends on the optimization of the browser. Where some of the fastest browsers you can consider to use were Google Chrome, Firefox, Opera, Safari, and Microsoft Edge Chromium.
These were highly optimized for browsing and gave you an immersive experience.

Stop Video Streaming Website

Not to mention, Video Streaming sites take high speed and a Live active internet. Apps such as Disney+ and Netflix, and if you are watching live content, then it seriously consuming the internet a lot. Then you can Close down those apps and websites until your download finished.

Close Browser Tabs

In case you have many open tabs, No matter you are using it or not, it continuously taking up your internet data. Likely, This means consumption of the internet so close down the unnecessary tabs. Moreover, the tabs such as Live updates keep requesting to get refresh data.

Reboot your Wi-Fi Router

There might be some temporary problem with your browser that you can solve quickly. Where you have to press the power button, or your Wi-Fi router might have a dedicated Reboot button. Even, you can turn it off and turn it on, gives you a refresh and connect you to with refresh Protocol.

Restart your Mac

You can also be used to Restart your Mac, but we like to inform You that not all files, Websites, and service support resume download. You might even lose your data after restart if it doesn't matter to you, then you can consider restarting your Mac.

Analyze your internet speed

You can check your internet your Mac itself, Where the Quick check of speed can be a view from your Wi-Fi connection under the info tab. Network utility gives you in-depth details about your Wi-Fi connection. You can monitor your Wi-Fi speed and adjust using NetSpot to Wi-Fi Explorer.

Start Scan on your Mac for Viruses

It is the possibility of a thread if your Mac is infected. The virus used your internet to uploaded data or downloaded data without your permission. Henceforth, you can check using the Antivirus tool and clean your Mac.

Close System interference

if you are using heavy software such as Virus Scanner or any other massive tool that might interfere with the network performance.
How to analyze downloads to get better internet speed?
If you have slow internet and didn't find the fault, Then you can use NetSpot to analyze a full Wi-Fi network. It generates a geat map of your Wi-Fi and gives you a full analyst of your internet uses across, and then it also suggests you troubleshoot networks.
On the other hand, Wi-Fi Explorer helps you to identify the conflicts create with another network. It helps to identify signal overlapping shows in a graph, and Then you can figure it out with an improve signal performance to boost your download speed.
Tweak the system setting to increase download using the terminal.
If you have tried all but didn't resolve the problem of slow internet download speed, then you can tweak your system setting.
Open the "Terminal" app on your Mac.
(You can open the terminal app from the apple icon placed on the top left corner of your screen. even you will find the terminal in the spotlight or located in finder.)
Type the

 Sudo –s and hit enter.

Then, Enter your admin password.
After then you can

sysctl -w net.inet.tcp.recvspace=65536

and then hit enter.

Therefore, you can Exit the Terminal.
Exit, That's it.
Hopefully, We assume that you have successfully increase your download speed of your Mac. We like to know if there is any other method to increase the download speed of your Mac. Let us know your opinion and feedback if any queries share in the comment section down below.