We all know how much today's smartphones are capable of. It become much more than just making calls. There are a variety of direct messaging platforms that make it possible for people to contact friends, family, and business partners at any time. One of the direct messaging apps is Telegram. However, talking about Telegram, then it is a popular messaging service because of its speed, cross-platform compatibility, and global availability. But unfortunately, some users have reported that they are facing slow connectivity issues while downloading anything from Telegram. Well, that's the reason why we are here. In this article, we will explain some of the great methods using which you can easily increase Telegram download speed on PC, Android, and iPhone. So, let's get started with the guide.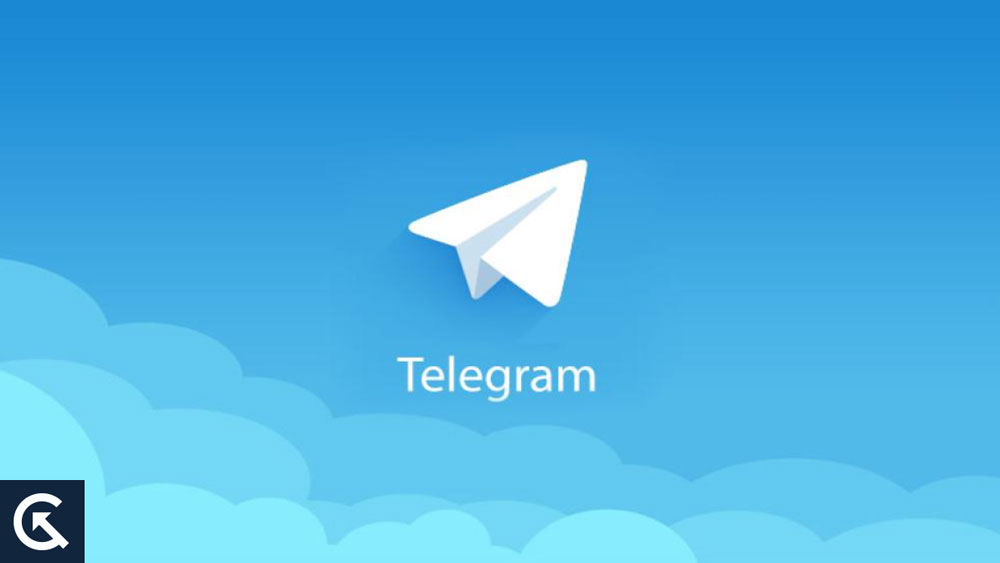 Why do We need to Increase Telegram Download Speed?
You need to increase your downloading speed for Telegram for various reasons. However, one of the most common reasons why we need it is that while sending photos, videos, documents, and audio files to other users, if our Internet is not good, then possibilities are there the file gets corrupted.

However, the other reason why we need to increase the speed is supposed we are using Telegram for business purposes; then, a slow downloading speed may cause an interruption in your business.

Slow downloading may also cause a bad user experience as users feel sluggish and unresponsive.

You can also increase your chat and video call experience by increasing your internet speed.
So, as we have already discussed, the reason behind why we need to increase Telegram download speed. Therefore, let's check out the methods to do so.
10 Best Ways to Increase Telegram Download Speed on PC, Android, iPhone
So, here are some best ways to increase Telegram download speed on PC, Android, and iPhone; therefore, if you want to do so, make sure to perform all the methods we have mentioned below:
#1. Upgrade to Telegram Premium
It is the best choice if you can afford Telegram Premium if you want to increase your Telegram download speed. In the UK, it costs £4.99, $4.99, €5.49, and in India, it costs INR 179.
Those who subscribe to Telegram Premium have noticed an increase in download speeds. Aside from faster downloads, you can also upload files up to 4GB, access exclusive stickers, and take advantage of other features. To get Telegram Premium:
Initially, open the Telegram app.

After that, tap on the

three vertical line

buttons.

Now, hit the

Settings

option.

Click on

Telegram Premium

.

That's it. Now, simply select the plan and hit the

Subscribe

button. Then, make payment, and you are good to go.
#2. Disable Data Saver
You can use the data saver to limit how much data your smartphone uses. By enabling Data Saver on your smartphone, you can limit your data usage, including Telegram downloads. You can fix this problem by disabling your smartphone's data saver. Depending on your smartphone, there are different methods for disabling the data saver. But, generally, it will appear on your device control panel.
#3. Reset Your Network Connections
Telegram's download speed cannot be increased by resetting the network settings. If you are experiencing issues with your network or experiencing connectivity problems, this step may be helpful. To do so,
Open the

Settings

app.

Then, tap on the

System

.

Afterward, click on

Advanced Settings

.

Now, tap on the

Reset options > Reset Network Settings

.
#4. Change Your DNS Server
The Domain Name System (DNS) converts human-readable domain names into computers' understandable IP addresses. You access websites by typing URLs or domain names into your browser. When your device sends a DNS request, the server maps the domain name to an IP address and returns the IP address of the domain name. If you are using DNS, you may experience slower download speeds in Telegram.
#5. Update Telegram App
You can increase your Telegram download speed as well as add new features by updating the app. There are frequent updates to Telegram that not only add new features but also enhance the app's performance. So, you must update your Telegram app on your device using App Store or PlayStore and then check if it helps or not.
#6. Telegram X
Telegram X is Telegram's official client app. According to Telegram's official launch blog post, "Telegram X is designed to reinvent Telegram and explore new frontiers in speed, usability, animation quality, and other aspects.". Basically, Telegram X is an experimental app.
Telegram X has a faster download speed, which is one of its main advantages. With Telegram X, you will get better download speeds without upgrading to Telegram Premium.
In general, Telegram and Telegram X offer similar features; the only difference between the two is that Telegram X offers additional experimental features. In addition, Telegram X has chat and call tabs similar to WhatsApp, which is one of the most noticeable differences. You can also receive messages via Bubble mode (messages appear at the top of every app or on the screen when they arrive).
#7. Close Background Apps
It is possible that Telegram download speeds will slow down if your computer is running several data-hogging applications in the background. Depending on your settings, you may experience this if you've enabled automatic app updates or if an app is searching for content in the background, such as Netflix. In order to see if it helps, you should try terminating these activities and closing background apps.
#8. Stop Automatic Media Downloads
In chats, Telegram automatically downloads media files shared by users. It can be convenient to receive media files automatically without having to manually download each file. However, if the number of media files is large, it can also slow down Telegram's download speed.
When you download multiple media files in the Telegram app, the download speed may be affected. In the Telegram app, you can disable automatic media downloads to fix this problem.
On your smartphone, open Telegram and click the menu in the top left corner.

Click on the Data and Storage link.

Click on Automatic media downloads. You can toggle the following settings: When using mobile data, When connected to Wi-Fi, and When roaming.
#9. Uninstall and Reinstall the Telegram App
You can speed up Telegram downloads by uninstalling and reinstalling the app if you are experiencing slow download speeds frequently. Moreover, you can begin using Telegram again after uninstalling the Telegram app. It will erase all its data, including temporary files, corrupted data, and other settings.
#10. Enable or Disable VPN
Globally, Telegram servers are distributed in various locations. Moreover, they provide a fast and reliable way to access services. Nevertheless, this can impact download speeds. When the user tries to access content from a server located far away from the user's location, the data must travel long distances, which can slow down downloads.
You can fix this by using a VPN. However, with the help of a virtual private network, or VPN, two devices can establish a secure connection over the Internet. VPNs direct users' internet traffic through remote servers based in different countries when they connect to them. When users connect to a VPN server closer to the Telegram server, they will be able to increase download speeds significantly.
Conclusion
So, using these tips, you will be able to enjoy faster download speeds and a seamless Telegram experience. We have all the best tips on how to increase Telegram download speed on PC, Android, and iPhone for you. We hope that this guide has helped you. For more info, comment below and let us know.