In Instagram app, when you swipe a text message from your friend or anyone it allows you to write a reply to that selected message which makes it easier to identify which reply is or which text as it is very difficult to identify the reply if you have sent 3 or 4 texts at once. In this article, we will tell you some troubleshooting ways to fix Instagram Swipe Reply Not Working issue, if you are facing it repeatedly.
Instagram, Meta's own social media is the most popular social media globally. Instagram is used by teenagers in almost every age group. Since the Reels feature was added to the Instagram people are loving it. Instagram also allows you to chat with your loved ones, even with audio or video. If you have a Instagram account you must have used the chat feature. However, in this article, we are not going to talk about Instagram features, we are going to talk about an issue faced by many users, from time to time.
Before we go into the solution part, it is important to know the reason why your swipe reply is not identified by Instagram. There could be many reasons behind this, most of the time this happens due to a temporary glitch or sometimes it is due to incompatibility with the current version. Generally, it gets fixed by itself but you can use these steps to fix it for you.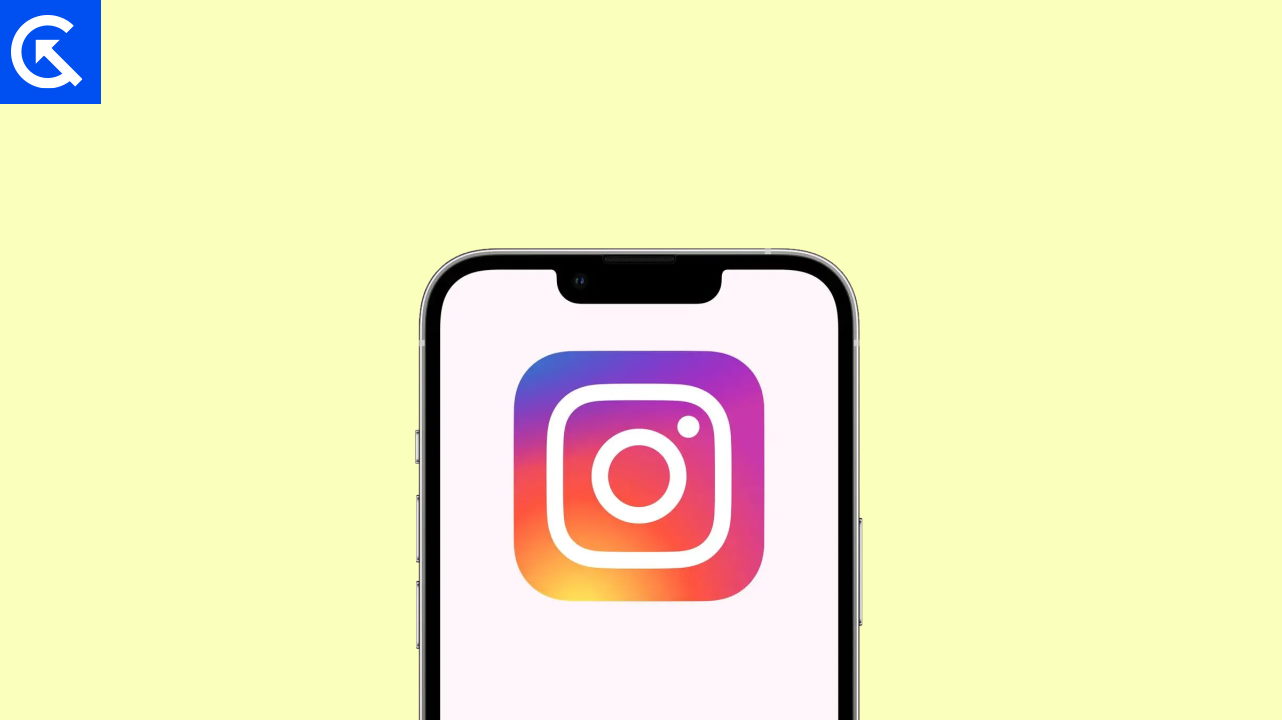 Fix: Instagram Swipe Reply Not Working on Android or iPhone
As we have already said, most of the time it is uw to some glitch and it gets fixed by itself, but if you are facing this issue for a longer period of time, then you can follow the below-given steps to make it work again.
Method 1: Reboot your Phone
For any issue you are facing with an electronic device, the first step is to reboot your device. A simple reboot can fix any ongoing conflicts between the software and hardware in the electronic device. You can reboot your Android phone by long pressing the power button, and tapping on Restart when the option appears.
iPhone users can press and hold the volume button or the side button until they see a power-off slider. Slide right and wait for 30 seconds. Now, turn on your iPhone again by pressing the side button for a few seconds until you see the Apple logo.
Method 2: Update Instagram
As we have already stated, an outdated Instagram application can cause issues like these and it can be avoided by just updating the application. Here is how you can update your Instagram application on your Android phone.
For Android
Open the play store on your smartphone.
Tap on your profile picture in the top right corner.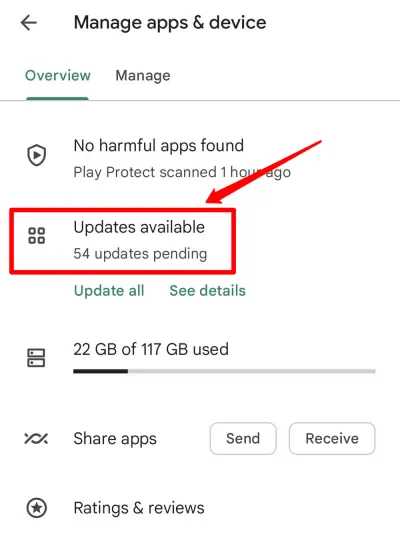 Now, tap on 'Manage your apps and devices' button.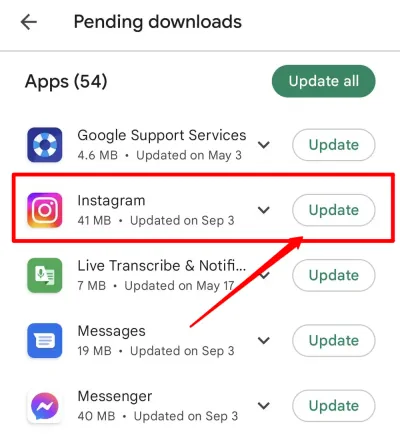 You will see updates in the update available option.
Update Instagram.
For iPhone
Open the App Store.
Tap on the profile picture at the top of the screen.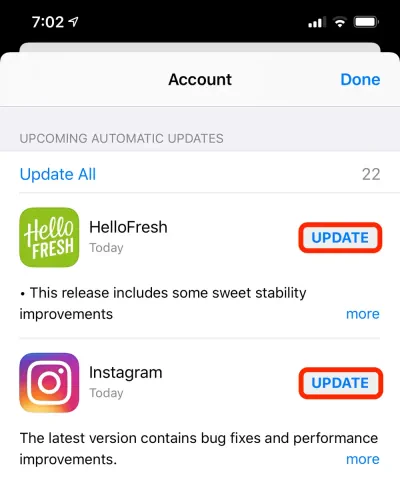 Scroll through, you will see pending updates.
If you see Instagram there, tap on Update.
Method 3: Clear App Cache memory
Cache memory is the memory used by the smartphone to use it for quickly respond to certain features of the application. However, it can create issues with the application. You can delete the cache data of Instagram to fix this issue.
For Android
Go to the settings of your device.
Now, scroll down and find "Apps" or "Application Manager" option.
Find Instagram and tap on it.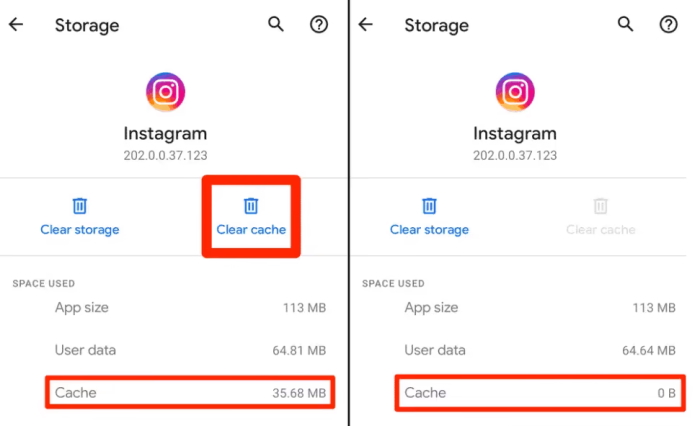 Now, you will see the "Storage" option. tap on it.
Tap on Clear Cache Data.
For iPhone
Go to settings on your iPhone
Scroll down and select general
Now, tap on iPhone storage this will bring all your application to a place
Select Instagram and then select Offload App
Method 4: Reinstall Instagram Application
The last step would be to uninstall and reinstall the Instagram application. This can fix all the glitches or errors faced by the users. If you are unsure of how to do it, we have mentioned it step by step:
For Android
Go to your home screen and find Instagram.
Tap and hold the Instagram until you see uninstall option.
Drage the application to the uninstall option.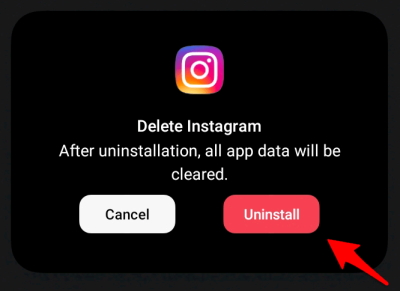 Now, go to the Play Store and search Instagram.
Tap on install. Once done input your credentials and log in.
You must have solved your issue with the Swipe to Reply.
For iPhone
Go to your home screen and find Instagram.
Tap and Hold the Instagram app icon until its shakes.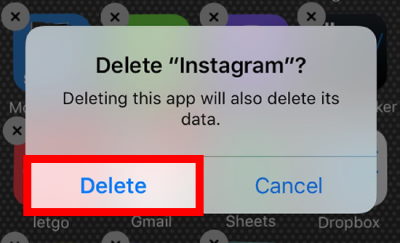 Now, tap on the Delete app to Delete it from the iPhone.
Go to the App Store and search Instagram.
Install the application and log in again using your credentials.
Conclusion
This brings us to the end of this guide for fixing your Swipe to Reply option in Instagram chats. This feature is very useful and you will feel something is missing once you start facing this issue. You can follow all the above-mentioned steps to solve this issue. Every step given here has solved this issue for many users.