In this tutorial, we will show you how to install iOS 14 on Your iPhone via OTA Update or Restore Image method. The recently concluded Apple Event bought in the latest Watch Series 6, the all-new iPad, and the Apple One service. Although there wasn't any news related to iPhone 12, yet they made an announcement regarding the availability of their latest OS. The iOS 14 is now available for all the supported Apple devices.
With this, you could welcome a plethora of new features including the new App library and Home screen widgets. Along the same lines, there is also a picture in picture mode, Translate App, the App Clips feature, and a new compact Siri UI. Then you could also include the addition of Car Keys and some Privacy improvements to this list. And all of these features are now available for your Apple devices. In this guide, we will list out detailed steps to install iOS 14 on Your iPhone via OTA Update or Restore Image method.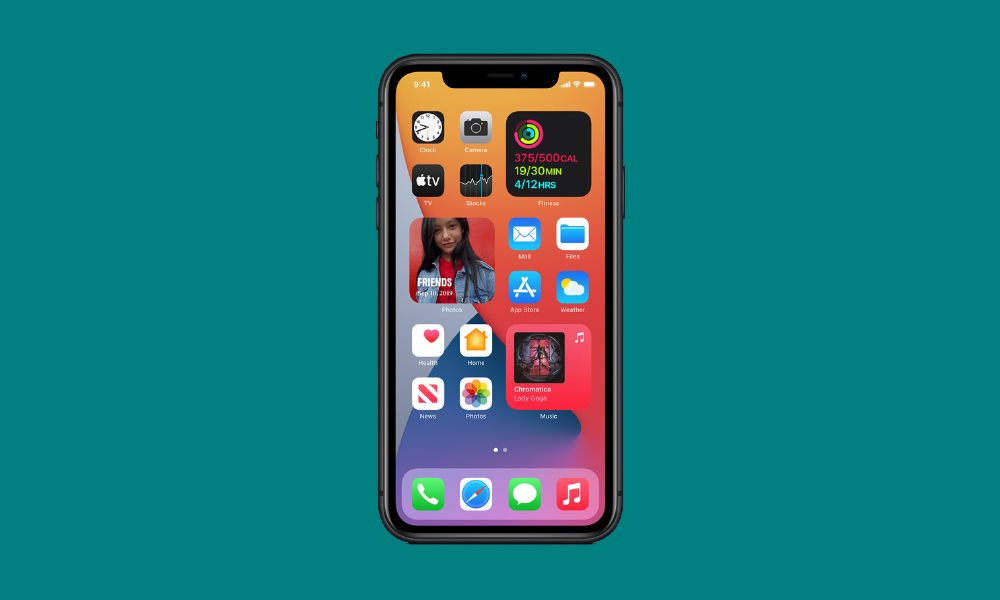 How to Install iOS 14 on Your iPhone
There are two different methods through which you could update your iPhone to the latest version. The first one will be the automatic method while the second is the manual one. Instructions for both are given hereby.
METHOD 1: Via the OTA update
This is the easier of the two methods that don't require much effort. You only need to execute the following steps:
Head over to the Settings menu on your iPhone. Then go to the General section and tap on Software Update.

Credits: Apple

When an update is available, tap on the Download and install option situated at the bottom and proceed with the on-screen instructions.
You could also make use of the automatic update feature on your iPhone. To do so, head over to Software Update > Customize Automatic Updates and enable the Download iOS updates and Install iOS update toggles.

Credits: Apple

The former option will automatically download the update as and when it is available. The latter will install the update overnight (after notifying you), granted it is charging and connected to WiFi.
This was all from this section on how to install iOS 14 on your iPhone via OTA Update. Let's now check out the Restore Image method.
METHOD 2: Install iOS 14 via Restore Image
If you are willing to take the manual route, then there are a few prerequisites that you need to qualify. First and foremost, you will need a macOS Big Sur 11 beta 6 or later with Xcode 12 installed. Previously, you had the option to use an older macOS version, but with iOS 14, anything below Big Sur 11 wouldn't suffice. So if you have this setup, then download the IPSW file for your iPhone from the below section and then proceed with the steps to install iOS 14 onto your device.
Download IPSW Restore Image
Installation Steps
Here are the steps to install iOS 14 on your iPhone via the Restore Image method:
Connect your iPhone to the PC via the lightning cable.
Now if you see the "Unlock iPhone to Use Accessories" message on your screen, then unlock it via the Passcode, Face ID, or the Touch ID.
Furthermore, you might also have to Trust your computer if you're connecting your device to this PC for the very first time.
Upon successful connection, you should see a new Finder window pop up on your PC. If that doesn't appear for some reason, then head over to the Locations section and select your device from the side menu. Then you should be taken to the General tab. At this point in time, if you want you could also take a complete device backup using this FIdner window itself.

Credits: Apple

Moving on, press and hold the Options button and then click on "Update" or "Check for Update" in the Finder menu.
Then navigate to the IPSW restore image file and select it.
Finally, click on Open and the installation process will now begin. Once it is completed, your device will reboot to the newly installed OS. Follow the on-screen instructions to complete the setup.
With this, we conclude the guide on how to install iOS 14 on Your iPhone via OTA Update or Restore Image method. Do let us know in the comments which method you ultimately settled for. Rounding off, here are some useful iPhone Tips and Tricks, PC tips and tricks, and Android Tips and Trick that you should check out as well.