At the Worldwide Developers Conference held in 2020, Apple announced the all-new iOS 14 for all major iPhone models including the iPhone 6s. The new iOS update seems to bring a lot of enhanced features for iPhone and iPod touch. It is quite visible that Apple has kept the iOS fundamentals very much similar over the years. However, with each update, they kept adding a calculated amount of features for better user experience.
Likely, with the iOS 14, Apple is all set to offer the best ever experience until today. Of course, they have added some of the most iconic elements to the new upgrade to make things handier for the users. And today, we will be exploring those elegant specifications and more of this new update.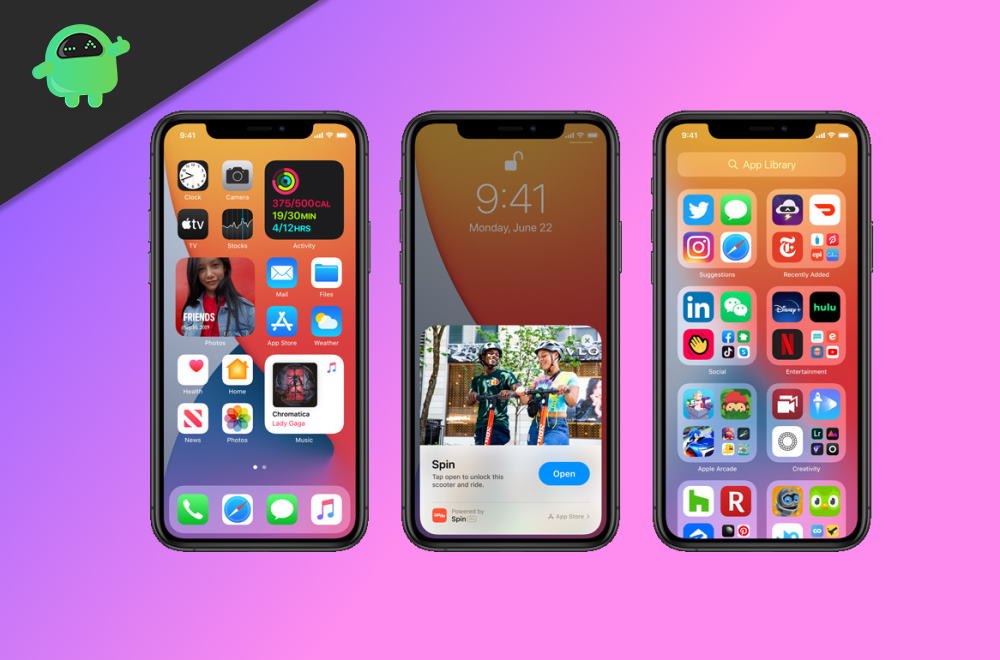 iOS 14 for iPhone – Supported device, Features & Screenshots
With this good news from Apple, it also brings a completely fresh look to your iPhone screens, making you feel more like at home. The new update comes in a very practicable size and, thus, loads in seconds. It's latest features ensure easy and faster navigation and provides you more intelligent and private user experience.
Supported devices
Now before we move to its specifications, it's important to know if your device will support this update or not. So, here we have all the devices compatible with the new iOS 14:
iPhone 6s
iPhone 6s Plus
iPhone 7
iPhone 7 Plus
iPhone 8
iPhone 8 Plus
iPhone X
iPhone XR
iPhone Xs
iPhone Xs Max
iPhone 11
iPhone 11 Pro
iPhone 11 Pro Max
iPhone SE (1st Generation)
iPhone SE (2nd Generation)
iPod touch (7th Generation)
From this list, we can say that it works fine with iPhone 6s and all later versions, which is the same as iOS 13. Hence, in other words, any iPhone running on iOS 13 is fit for the new update. Additionally, iOS 14 is also compatible with the Apple Watch Series 5 and Airpods Pro.
Features of iOS 14
iOS 14 has bought some essential changes in its interface, making it easier than ever. So let us see what are these enhanced changes and how can we actually benefit from them:
App Library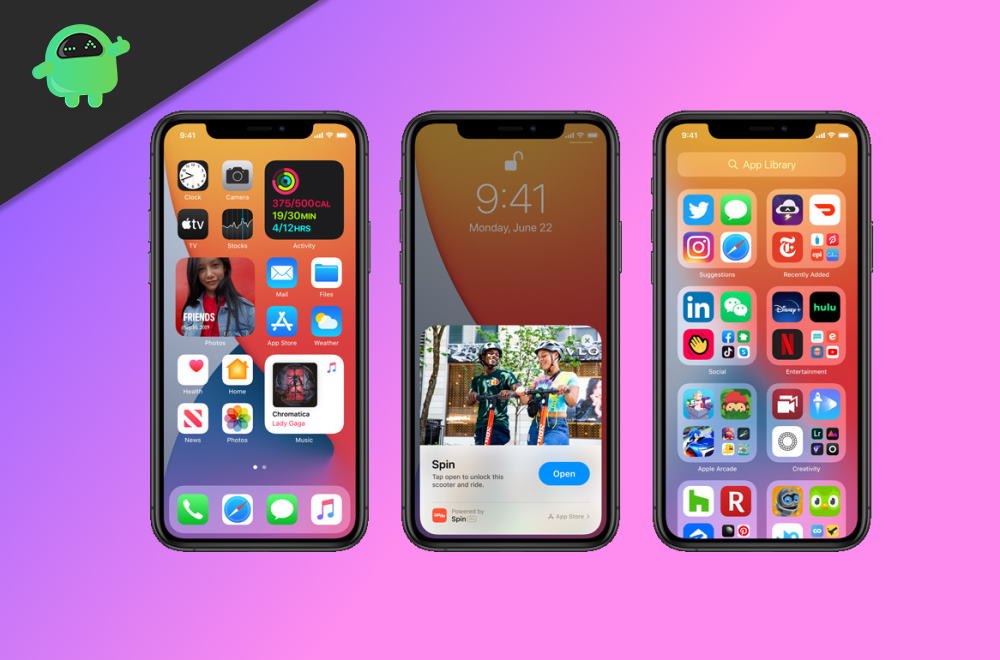 A crowd of apps is always difficult in maintaining. Bunch of apps will create several pages on your home screen, which leads to complications while finding the essential ones. Therefore, Apple introduces the new App Library breaking all your problems into simple solutions. The iOS 14 App Library automatically organizes all your apps according to their categories.
At the top section, you get a manual search field where all your iOS applications are listed in an A-Z manner. Plus, it uses the on-device intelligence to categorize the most used apps into the "suggestions" category. Hence, you can always find the right apps at the right time without much of a hassle.
Home Screen Widgets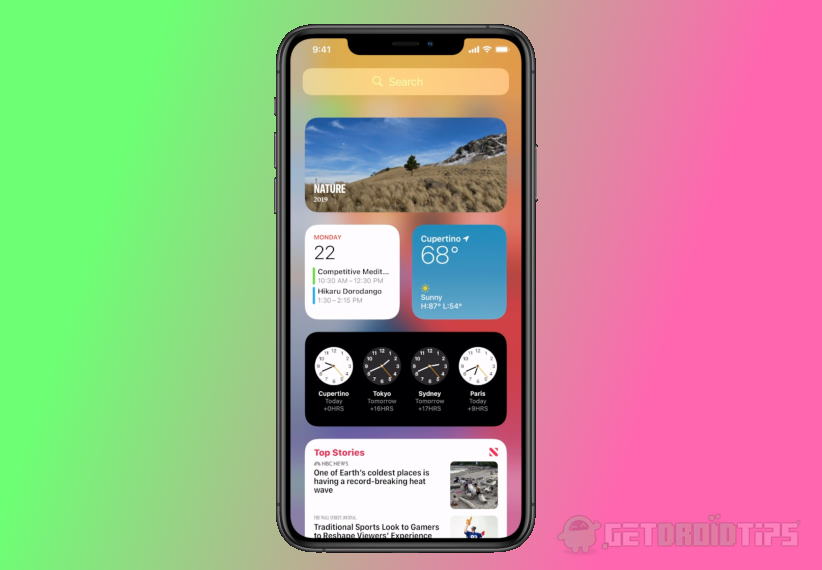 Along with the update, Apple has redesigned its widgets to provide more information at a single glance. Add them to your home screen, and you can resize them as per your wish. Besides, the Smart Stack of widgets is specially curated with a brilliance that brings up the perfect widget at the perfect time. It is completely based on the most used apps and their time periods, so that everything can be offered at your fingertips.
Picture in picture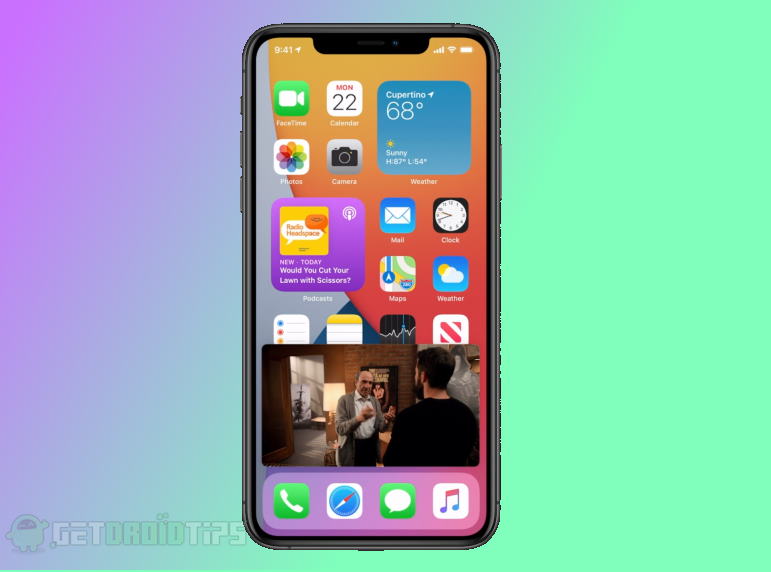 One of the best things I found in iOS 14 is its picture in picture feature. Now with this facility, you will be able to keep watching videos or receive facetime calls while you are using other apps as well. Besides, Siri has also received an interface update that avoids overtaking the entire screen.
Translate App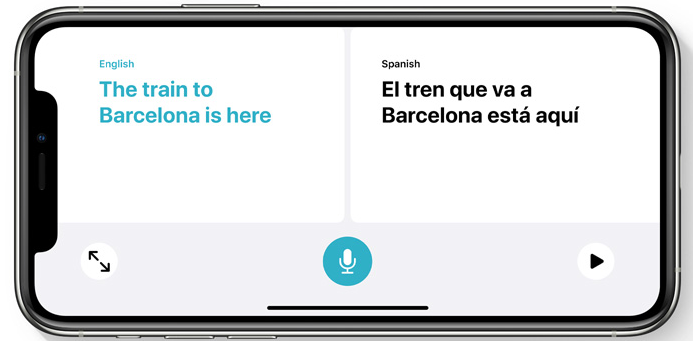 The all-new translate app coming with iOS 14 gives you a much easier way of starting a conversation with people speaking other languages. It basically allows you to translate your sentences into 11 different languages, including Arabic, English, Chinese, French, Italian, German, Japanese, Spanish, Korean, Portuguese, and Russian. You can also save your translations into the favorites tab for future use.
Siri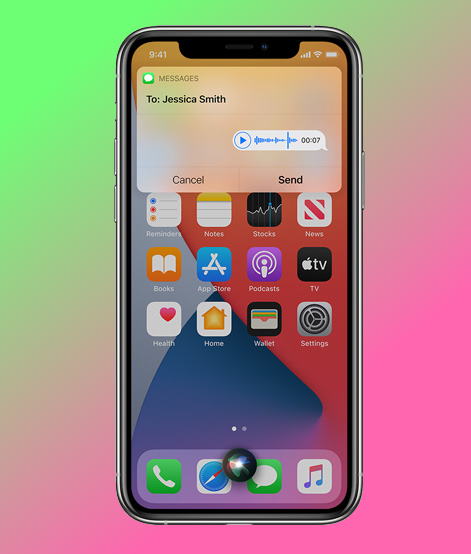 Siri is one of the remarkable features Apple has ever introduced. It stands beside you in every single step, guides you, and brings anything you need on your display in just seconds. Now, Siri has grown even better with 20 times more facts than three years ago. Moreover, you can even choose to send more expressive audio messages with Siri.
Car Keys and Car Play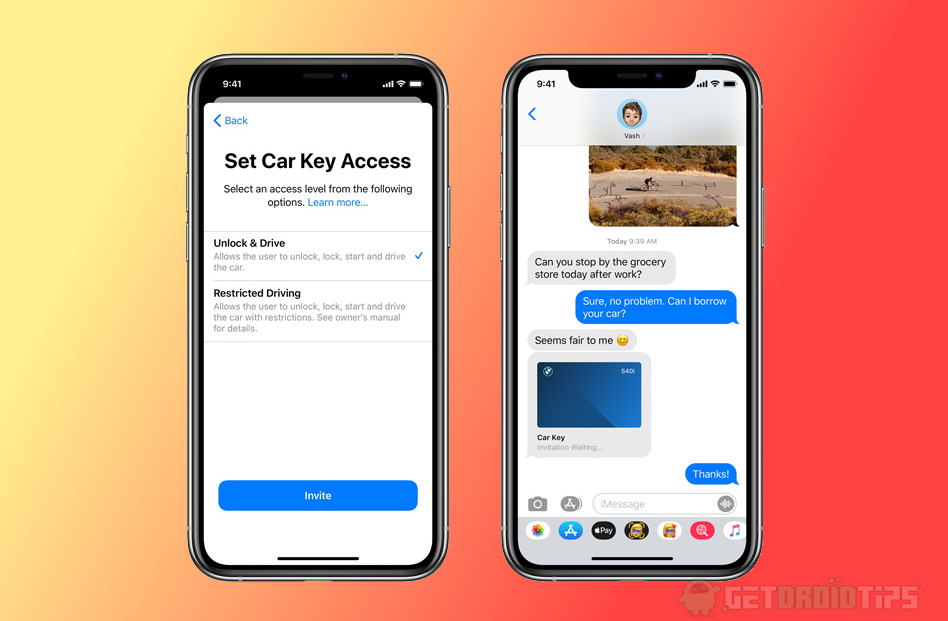 Unlock and start your car right from your iPhone. iOS 14 allows you to establish a more intimate relationship between your device and your car, facilitating easy key sharing with your friends and families. You can further set more accurate controls and share keys for temporary purposes as well.
Automatic device switching
Rotate between your devices seamlessly without manually configuring your Airpods. Once you finish a call on your iPhone and get back to your iPad to watch any movie, Airpods will automatically switch over the devices.
Privacy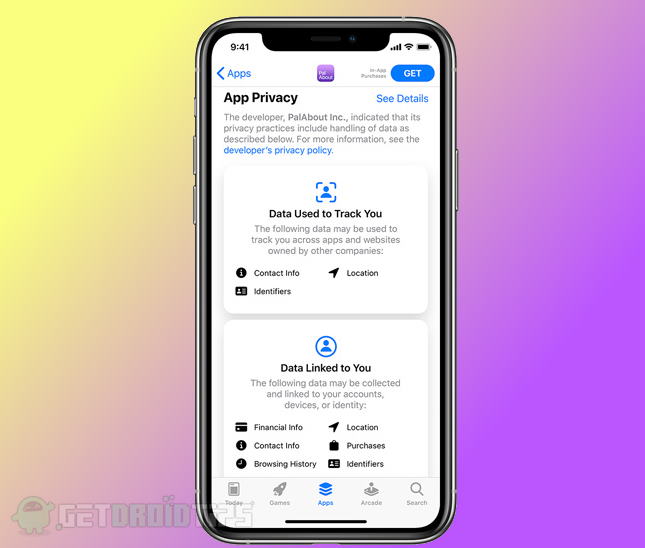 Privacy matters the most and is also our fundamental right. And since Apple is best known for its security and privacy, iOS 14 takes this experience to the next level. It provides you with much-enhanced control and transparency over your data.
Furthermore, you can now get a better idea about the privacy-related settings with each app, before you download it from the app store. Every time an app uses your microphone or camera, a small indicator appears on top of your display, notifying you. Thus, you will have more accurate knowledge concerning the behavior of each of your iPhone applications.
Conclusion
So here is all you needed to know about the new iOS 14. The features and facilities Apple is going to introduce with its latest update are definitely unquestionable. We can see certain improvements in every factor which again makes it one of the unique. However, if there are any more essential features that you can suggest, feel free to express your thoughts in the comment section below.