While Oppo A72 and Oppo A52 made their first appearance in China 2 months ago, Oppo A92 and A72, along with Oppo A72 and A52, are going to be available in your nearby phone stores soon. Although Oppo is launching all these phones, in the same year, with only a subtle gap between them. There is an immense difference between specifications, prices, and features of these devices. Talking about the processor, which is the major similarity between these devices. Oppo A92, Oppo A72, Oppo A52, and A12 are all powered by Octa-core (4×2.0 GHz Kryo 260 Gold) processor. Yet the most gripping suspense stays, which one of the Oppo devices is coming as waterproof. Let's look at the specification, and features and reveal the fact, which Oppo device is waterproof.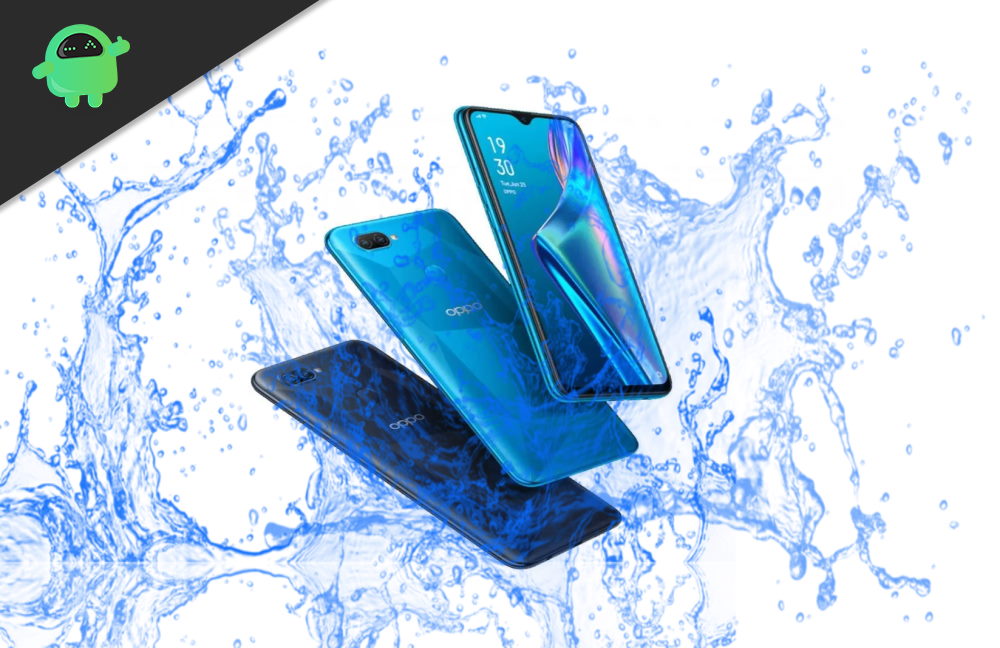 Oppo A92, Oppo A72, Oppo A52, A12: Specifications and Features
The Oppo A12 comes with the smallest display of 6.22 inches, while Oppo A72 and A52 bring 6.57 inches of display. Oppo A92 settles in the middle with 6.50 inches of the display screen. All of these devices support IPS LCD. The In-Plane switching LCD screens use a backlight to generate light for all the pixels, and each pixel shutter can be turned off to modify the brightness. Oppo A72 and A52 renders a pixel density of 403 PPI. While A12 shows the lowest pixel density of 277 PPI and A92 highest of 405 PPI. The A52 and A72 share 4-GB Ram 64-GB storage with the variations of 8-GB Ram and 128-GB storage. There is no variation of Oppo A92, and the phone comes with 8GB of Ram and 64GB storage.
A12 comes with two variations 3GB—32GB, and 4GB—64GB. A92, A72, and A52 support the following sensors, fingerprint (side-mounted), accelerometer, proximity, compass. On the other side, Oppo A12 comes with a rear-mounted fingerprint sensor. The first three devices include Android 10.0 + ColorOS 7.0, the latter one settles with Android 9.1 + ColorOS 6.1. Moving forward to the rear camera, A92, and A72 feature an impressive 48MP (wide lens) + 8 MP (ultrawide) + 2 MP (macro ) + 2 MP B/W. Oppo A52 holds 12MP (wide lens) + 8 MP (ultrawide) + 2 MP (macro ) + 2 MP depth sensor. The latter one Oppo A12 comes with 13 MP (wide lens) + 2 MP (ultra-wide). Looking at the key specification and features of the devices, one can conclude, the company's original bet is on A92 and A72. Both phones can easily outnumber Oppo A52 and A12 in first-day sales. Still, which one is water-resistant?
Oppo A92, Oppo A72, Oppo A52, A12: Which Oppo Device is Waterproof?
All of these Oppo devices are relatively announced and released in some parts of the world. Soon you will also find these phones in a smartphone store in your city. However, even after months of the announcement, Oppo has not disclosed which one of the devices is waterproof. That only tells us one thing: none of these devices are waterproof.
If we look for more clues, none of these devices holds IP ratings. The IP (Ingress Protection) rating explicitly tells us If a phone is waterproof. The highest IP rating a device can have is IP68—that impressively makes a device both waterproof and dustproof.
Moreover, waterproofing is well-organized engineering in a digital product. And Oppo A92's, A72's A52's and A12's Ingress design make it very hard to reach a prominent level of waterproofing. Considering that, It is apparent that none of these devices are waterproof.
Marketers will tell you that the devices are splash-proof. Well, that is true. However, that does not mean you can use your phone under heavy rain or record underwater. Splash-proofing makes a device immune to water sprays and drops. And that is a very low amount of water to consider a device waterproof.
Conclusion
If one analyzes the marketing strategy of Oppo company, It will appear that Oppo does not believe in marketing cheap waterproofing. Oppo's waterproof devices are very pricy. The company has not yet produced an affordable waterproof flagship. I don't think we'll see an affordable waterproof device from Oppo any time soon.
| | |
| --- | --- |
| Oppo A92 | Not Waterproof |
| Oppo A72 | Not Waterproof |
| Oppo A52 | Not Waterproof |
| Oppo A12 | Not Waterproof |
Now looking at the prices of A92, A72, A52, A12, one can tell why these devices ain't waterproofs because that's not how Oppo sells waterproof phones.