Huawei launched the Huawei MediaPad T3 10 (AGS-W09) together with the MediaPad T3 tablet in India back in October of 2017, and although the MediaPad T3 10 tablet has interesting specifications like a 9.6-inch HD display, 2GB RAM, 4800mAh battery and runs on Android 7.0 Nougat with EMUI 5.1 out of the box, it comes with bloatware that many users would prefer to uninstall from the device. Unfortunately, that's quite impossible as there has been no support for the tablet since it was released, not even on the XDA Developers Forum.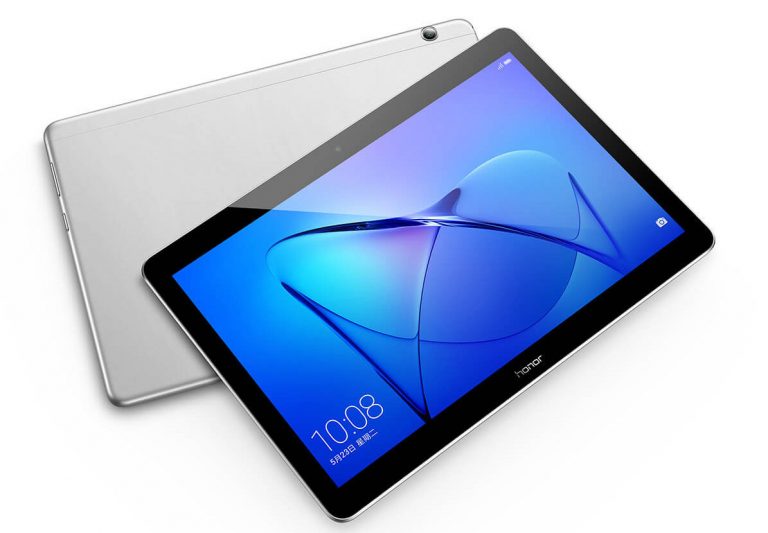 Well, that was prior to today, as an official thread has been opened for the Huawei MediaPad T3 10 (AGS-W09) on the XDA Developers Forum. Now, you can install TWRP Recovery on Huawei MediaPad T3 10 (AGS-W09) and root it via SuperSU. You can also unlock the device's bootloader, and its stock ROM is available for you to download and flash in case anything goes wrong. I'll show you how to do all of these in this article.
Huawei MediaPad T3 10 (AGS-W09) Stock ROM
Stock ROM Download (Link Broken)
Dump image Download.
Install TWRP Recovery on Huawei MediaPad T3 10 (AGS-W09)
Before you can install TWRP, you have to unlock the bootloader of Huawei MediaPad T3 10. Also, you'll need to know how to enter fastboot on the device. Here's how to do these:
How to enter fastboot on Huawei MediaPad T3 10 (AGS-W09)
Power off the device.
Press and hold the Volume down button and connect the device to your PC via USB Cable. It should boot into fastboot mode then.
How to Unlock Huawei MediaPad T3 10 (AGS-W09) Bootloader
NOTE: Unlocking the bootloader of your MediaPad T3 10 will initiate a factory reset on the device, clearing all the data you have on the device. Therefore, it's best you perform a backup before going through this process.
Hop on the Huawei Live Chat Portal and ask for an unlock code for your device. You need the code to unlock your bootloader.
Enable OEM Unlock in your device settings. To do this, open your phone Settings >> About tablet and tap on Build number seven times to enable developer options. Then go back to Settings >> Developer Options and enable the Enable OEM Unlocking setting. Also enable USB Debugging in the same settings menu.
Boot the device into fastboot mode (see how to do this above) and run the following command on your PC
sudo fastboot oem unlock your_unlock_code
where your_unlock_code is the code you got from Huawei Live Chat.
Reboot your device and your bootloader is now unlocked.
Install TWRP on Huawei MediaPad T3 10 – The Process
Extract the TWRP Recovery file above into your adb installation folder.
Boot your Huawei MediaPad T3 10 into fastboot mode.
On your PC, navigate to your ADB installation folder. Right-click on an empty space within the folder while holding the shift key on your keyboard, and click Open command window here.
Run the following command in the open command prompt:
fastboot flash recovery TWRP_3.1.1_T3_10_Wi-Fi_by_nemo-nemo.img
The flashing process will begin. Once it's done, run fastboot reboot to reboot the device. You now have TWRP Recovery installed on your tablet.
How to Root Huawei MediaPad T3 10 (AGS-W09) via SuperSU
Boot to TWRP Recovery mode by switching off the device and holding the power and volume up buttons together for some seconds.
On TWRP main menu, select Advanced.
Click Root and swipe to confirm.
Reboot the phone and start enjoying root access. If the phone doesn't start working straight away, keep rebooting it until it does.
Go to your phone Settings >> Application manager >> SuperSU and grant all permissions.