Windows 10 is the latest and by far the best operating system for computers, laptops, and tablets as well. Windows 10 was launched back in the year 2015 by Microsoft Inc. to update the existing Windows 8.1 that was not a significant success as well. But when Windows 10 was launched, it changed the perspective of almost all the users who were using the previous distributions of Windows. Windows 10 is one of the most optimized operating systems for all the platforms, mainly smartphones, tablets, laptops, and personal computers.
Windows 10 continues with the metro style design, which was originally included in Windows 8 and 8.1. But they both were not that optimized to run on all systems efficiently. So Microsoft decided to bring an operating system that will work the best in all kinds of operating systems and so they came up with the idea of Windows 10. Further, Windows 10 gets regular cumulative updates that enhance the stability and compatibility of the applications, along with new features and security features. Earlier, Windows had an antivirus program built-in. But that is no way comparable to that of Windows 10. At last, we can summaries that Windows 10 is the best for all the systems, whichever the users want to install it in.
Now, most of the users out there were confused about how to install Windows 10 on their systems. Whether it is a laptop, a computer, or a tablet. So we decided to come up with a guide that will help the users to install and configure properly Windows 10 on their system. So let's get started.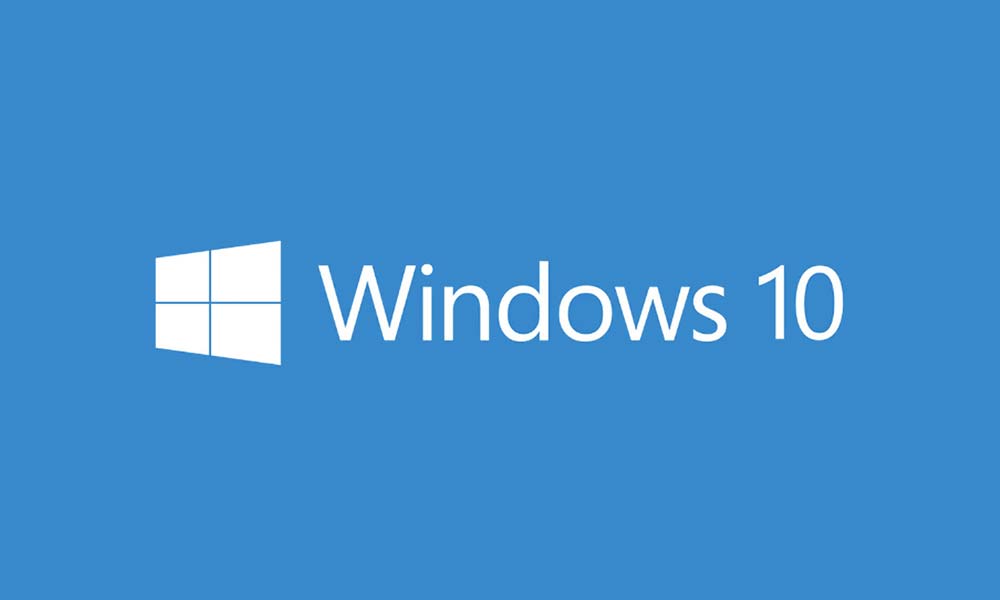 System Requirements for a Laptop or a Computer
A laptop and a computer are more or less the same, and just the difference comes in the case of portability. So we know that our readers are intelligent enough to understand both of them together. A computer only has different components while a laptop has them bundled together. So let's start with the system requirements to install Windows 10 in a Computer or a Laptop.
1 GHz processor whether system on chip or system in a chip. Intel and AMD both will do
1 GB of RAM for 32-bit and 2 GB of RAM for 64-bit
Hard disk space of a minimum of 32 GB. Greater is better always
Display resolution minimum of 800×600 pixels
Internet connectivity is necessary to use the features like Cortana (Virtual Assistant) and get cumulative Updates from Microsoft
So now, you know the minimum system requirements that mean you are now ready to proceed with the installation of Windows 10 on your Computer or Laptop.
How to Install Windows 10 on Computer or Laptop?
Now you know what is so interesting about Windows 10 and also the system requirements. It means that you are ready to go through the installation process. Follow the steps carefully and remember to back up your data. As your computer or laptop will be formatted to delete all the data available. Follow the steps below to proceed with Windows 10 Installation.
Warning!
All the Data and Files will be deleted while installation of Windows 10. Remember to backup your data in a safe and secure place. GetDroidTips will not be responsible for any essential data loss.
Fist of all go to official Microsoft Website to download the latest updated distribution of Windows 10
Download the .iso file it will take some time as it is of 4.76GB
Download an application, Rufus or any software that can make a bootable drive
Now using the software make a bootable Pendrive
Then restart your computer
As soon as you see your manufacturer's logo, start pressing the "Del" or "F12" key simultaneously. In some cases, F10 also works
Now you will enter the BIOS menu, in the BIOS menu, use the arrow keys to scroll right and left and go to "Boot Options."
Then select your Pen drive name and press enter
Half-Way Completed
If you have done correctly till here, then congratulations. You have passed halfway through your Windows 10 installation procedure. Now we till tell the further processes. But in case you are not here, we recommend you to go through the guide properly and check if you made any mistake. Remember that while making a bootable drive, you have to select the partition method as MBR if your hard drive is less than 1TB, and if your hard drive is more than 1TB, remember to select GPT. Now follow up for more.
Now on the first screen, you will be asked to enter the Serial Number of the license. If you don't have that, you can skip that section for now. And proceed with the further steps.
Then select the version that you want to install, like Professional, Student, or Home then click on Next
After that, you will be asked for the storage where you want to install windows. Then click on the partition. Then format it from the below button
After that select the drive partition again and click on Install Windows
After clicking on Install Windows, Windows 10 will start installing and will take several minutes to complete according to your hard disk or solid-state drive. If your computer or laptop has a solid-state drive inside, we recommend to install it over there because then the installation will take not more than 15 minutes.
After the installation is complete, your computer or laptop will restart, and now you are ready with your very own Windows 10. Enjoy
System Requirements for a Tablet
The tablets that have Windows 8.1 installed on them can be updated to Windows 10 operating system. But before moving on to the steps, it is necessary to know the system requirements of a tablet to run Windows 10 efficiently.
The Tablet must have at least 800 Mhz processor or above whether it is of Intel, Broadcom or Qualcomm
Minimum 512MB of RAM for 32-Bit and 1GB for 64-Bit
It must have an internal memory of at least 8GB
Internet connectivity from a dongle or SIM card is mandatory
It should support USB On the Go hardware as a mouse is required for the installation
After knowing that your Tablet is comfortable with windows 10, you may proceed with the installation.
How to Install Windows 10 on a Tablet
Now, after knowing the hardware requirements, you are quite sure that your Tablet will be able to run Windows 10. But before that, you require a few things.
Pre-Requirements
1. A high-Speed Memory Card (Preferably Class 10)
2. A USB 3.0 Flash Drive
3. A USB OTG Adaptor
4. A USB Mouse to handle the tasks
5. A internet connectivity enabled SIM card or Dongle
So let's start with the installation.
The first steps are similar to the computer ones
Fist of all go to official Microsoft Website to download the latest updated distribution of Windows 10
Download the .iso file it will take some time as it is of 2.76GB
Download an application, Rufus or any software that can make a bootable drive
Now using the software make a bootable Pendrive
Then restart your Tablet with Advanced Startup
When your Tablet restarts, select "UEFI Firmware Upgrade."
The process is automated, and the Tablet will recognize the bootable pen drive automatically
Now proceed with the installation
Here you don't need to enter the serial number or choose the version of Windows 10
As we told, the installation on a tablet is more or less automated, and your Tablet will automatically startup when the installation is completed. However, you will need internet connectivity to register your Tablet with Windows 10.
Wrap-Up
This guide was to help the users who were having trouble or were confused about installing Windows 10 on their Laptops, Computers, and Tablets. Following our guide, they will be able to install Windows 10 easily. We hope this guide was helpful to you. If you have any queries or feedback, feel free to comment down below with your Name and E-mail ID. Likewise, check out our iPhone Tips and Tricks, PC tips and tricks, and Android Tips and Tricks for more such tips and tricks. Thank You.