Windows registry editor is a fantastic tool that lets you edit sensitive window files in an organized and secure manner. You might have used it from time to time following our various troubleshooting guides. Its an essential tool and without it you might not solve many basic windows problems. And it is important to know how to open registry editor in your windows OS. Registry editor is supported for Windows 10, 8, 7, Vista, and other older versions of windows.
Today in this post, I will help you to open the windows registry editor so that you can make necessary changes to your windows machine. The process of opening the registry editor is quite simple and straightforward in all Windows 10, 8, 7, Vista, and other versions. But if you dont know how to, then it's a great time to learn about the registry editor. Unfortunately, windows don't really have any shortcut keys for opening registry editor. So we will tell you about traditional ways to open it on your window machine.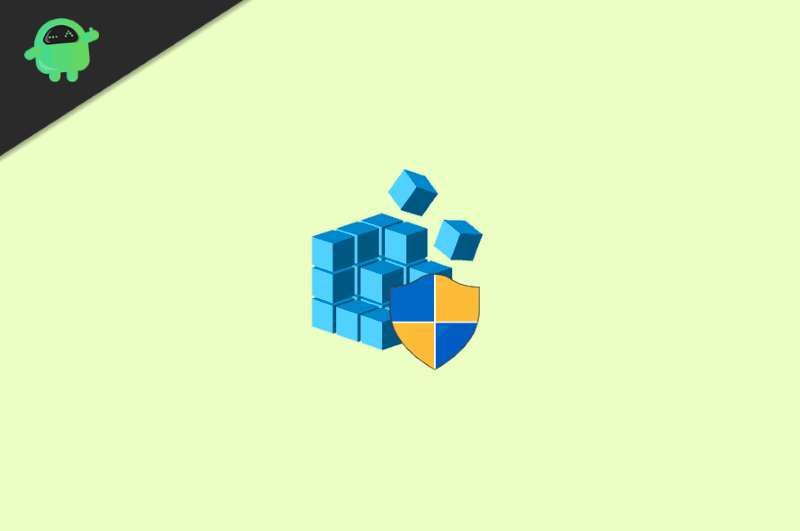 What is Windows Registry Editor & Its Features
Windows Registry is a database that has all the information, options, settings, and other values stored for the applications that run on your windows. The database is set in a hierarchical format and with low-level settings. Applications can call the registry to edit settings to store more data and settings for better performance.
Ultimately registry editor is a reliable tool in windows to tweak various complicated settings without the knowledge of any computer programing. There are many benefits of registry editor; some of them are mentioned below.
All third party applications and drivers can access the Registry key.
You can feed whatever data you want for any application.
Registry editor facilitates access to all the necessary counters for profile system performance.
There are only two element keys, similar to the concept of Windows folders and other values.
Modifications must be edited by the third-party applications otherwise, the modifications cannot be directly applied.
You can physically delete registry values and keys whenever you want.
How to open Registry Editor in Windows 10,8,7, Vista, or any other older version of Windows?
There is no shortcut or any desktop icon to load up the registry editor. However, opening it is a price fo cake. The process might differ among different windows versions, and here is how you can open it.
Opening Registry Editor in Windows 10
There are two ways you can open the Registry key on windows 10. Both of thee methods are very easy to use and fast to open the registry editor.
Method 1: Go to the start menu or Windows search bar and type Registry Editor the app will appear, click on it to open the Registry editor.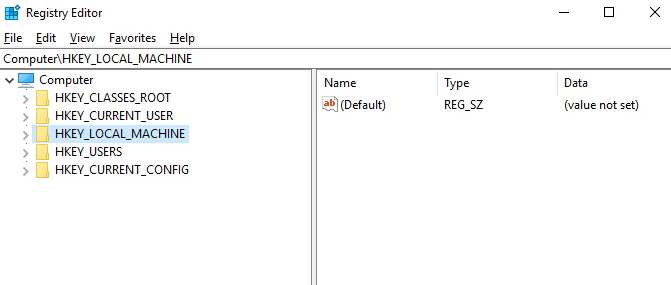 Method 2: On your keyboard, press the Windows key + R to run the Run Dialog box and type 'Regedit' and click on the OK button to open up the Registry editor.
Opening Registry Editor in Windows 8
Windows 8 is very similar to windows 10 in terms of feel and look. Also, opening the windows registry editor is very simple and straightforward. Here is s simple guide to do so:
Move your cursor to the lower-right corner of your screen and click on the Search option. If you are using the Metro UI, then move your cursor to the right-left corner of your screen and right-click and select the search option from the menu.
The Apps screen will pop up type Regedit in the search bar.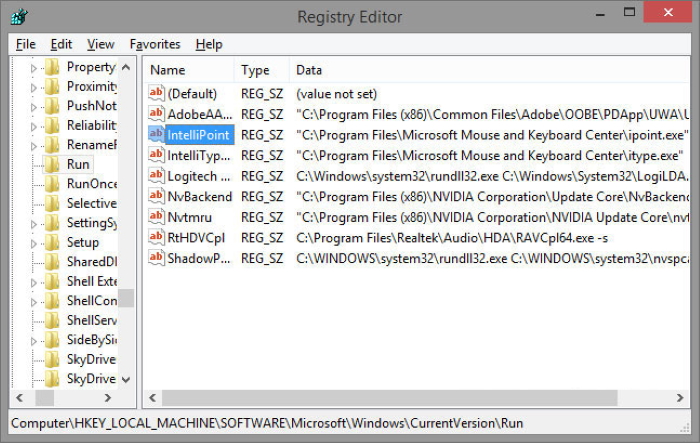 After you type Regedit the option of Registry Editor will come on the screen; click on it to open the Registry editor. However, if a UAC Dialog box appears, then click on the Yes button to open up the Registry Editor.
Opening Registry Editor in Windows 7, Vista, XP
In older versions of Windows, like Windows 7, Vista, and XP, the user interface of the registry editor is not very impressive. However, it is still very much capable of doing a handful of important tasks. So if you use an older version of windows, then you're not missing out of any features.
Click on the Start menu on the left-most corner of the screen, or you can just press the Windows key on the keyboard.
Type 'regedit' on the search box or in the Run box and press enter.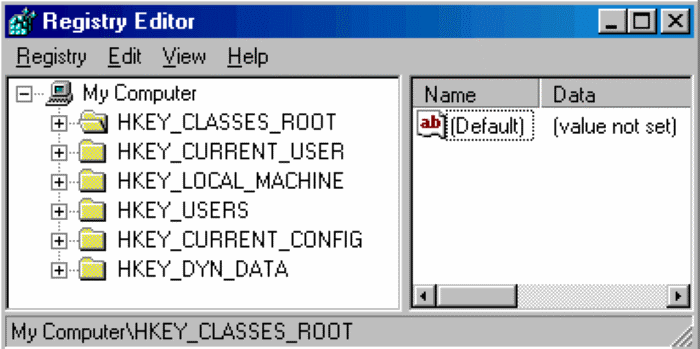 A prompt may appear by the User Account Security, click on the Yes button, and the Registry Editor will open up.
Conclusion
I hope now you fully understand what windows registry editor and how to open it on Windows 10, 8, Vista, and other older versions of windows. Knowing about the registry editor is very important for every windows user. So share this article with your friends and let them know about this amazing windows tool!