Let's check out some of the best tips to speed up your Windows 10 PC and laptop. Many a time you might have felt that your Windows 10 laptop or PC isn't functioning as expected. There could be a lot of reasons for the same. It might be the case that a lot of processes and activities are running in the background. Or you must be having an old or outdated driver. Apart from that, there are some system settings as well that might be slowing down your PC.
Well, the reasons are aplenty and so are its fixes. Therefore in this guide, we will have a look at some of the best ways through which you could speed up your Windows 10 for gaming as well as performance. With the help of the below tips, you will definitely feel considerable improvement in your PC. So without further ado, let's check out.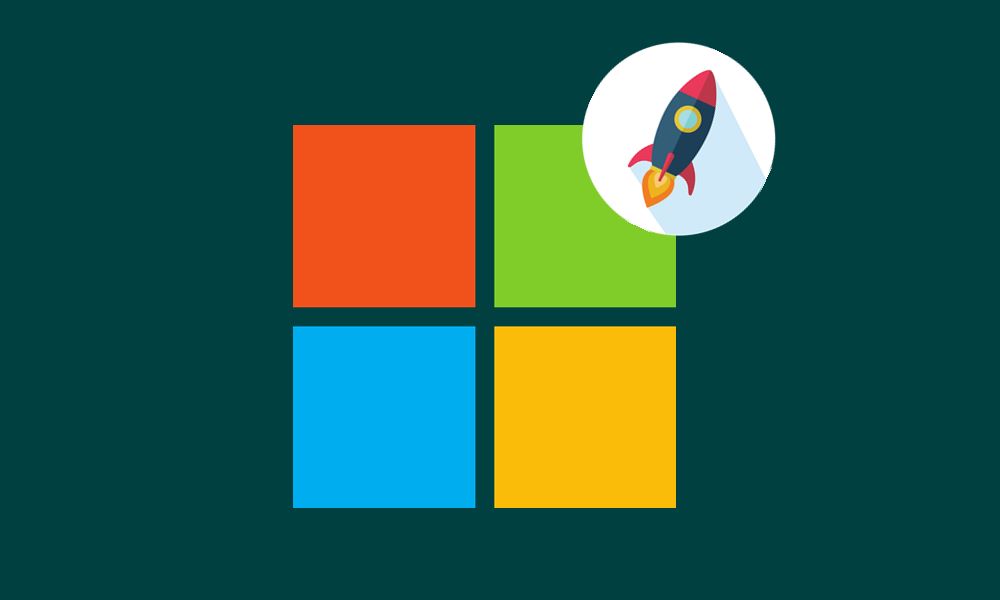 Speed Up Windows 10 for Gaming and Performance
Let's check out some of the ways through which you could improve the performance of your Windows 10 PC.
Update GPU Drivers
It goes without saying that an up to date GPU drivers are a must for the proper functioning of the various graphic-intensive component of your PC. And unlike Windows 10 update, these aren't automatically updated and applied. You will have to manually do the same. So go ahead and check for the latest updates to your Nvidia or AMD graphics card using the below instructions:
Open Device Manager from the Start Menu. You could also open the same from the Windows+X shortcut key combination and then selecting Device Manager.
Now click on the Display Adapter option to expand the list. It will show the installed graphics card. Right-click on it and select Update drivers.

In the next popup that appears, select Search automatically for updated driver software. Windows will search for the latest drivers and will then apply the same.

Restart your PC and you should definitely see a considerable improvement in gaming performance on your Windows 10 PC.
Delete Temporary Files
Over time, a lot of cache, cookies and other temporary files get accrued. These files aren't of much importance to the users but have a considerable negative impact on the proper functioning of the PC. As a result, it is recommended to clear up these files from time to time. In this regard, Windows provide a pretty handy tool to deal with these files. You could do the same using the Disk Cleanup utility. To access it, follow the below steps:
Click on the Start menu and search for Disk Cleanup.
When it opens, select all the files that you deem to be of no such use.
The tool will then show you the total amount of storage space you are about to save.
Next up, once you have made the selection, click OK. Wait for the process to finish. It is definitely one of the pretty handy tips to speed up your Windows 10 PC.
Disable Startup Apps
Although you won't be aware of it, there are numerous apps that are constantly running hen your PC boots up. And this really increases your PC's bootup time. While some apps are needed to run at startup for the proper functioning of your PC, the same can't be said for many others. Therefore, it is recommended you take action on these apps right away. Here is how it could be done:
Use the Ctrl+Alt+Del shortcut keys to launch Task Manager.
Head over to the Startup tab. Have a look at the apps which you think shouldn't be running at startup. These might include Google Chrome, Dropbox, etc.

Once you have made the selection, click on Disable. The said app will now no longer start at boot up. This should definitely speed up your Windows 10 boot-up performance.
Use the Windows 10 Gaming Mode
If you are a hard-core gamer then this tool is definitely for you. Windows 10 comes with a pretty handy gaming mode. You could use it to optimize your gaming performance and get yourself totally immersed in the gameplay without any distraction of any kind.

Launch the Windows Settings menu from the Start menu or use the Windows+I shortcut.
Next up, click on Gaming and from the next menu, enable the Game Bar toggle. That's it. You should now witness a considerable speed-up in the gaming department of your Windows 10 PC.
Use a High-Performance Plan
Windows 10 comes with three different power plans, Balanced, Power Saver and High Performance. The first one is the recommended settings for your PC and is enabled by default. You could use the second one when you are low on battery. However, it is the third one that we are most interested in.
If you go ahead with the High-Performance option, then there will be a considerable improvement in gaming and performance. The only drawback is that this setting will end up consuming more battery juice. So if you are ready for this trade-off, follow the below steps:
Open Settings using the Windows+I shortcut key.
In the next menu that appears, select System and navigate to Power and Sleep section. Then click on Additional Power Setting.

Now from the Power Options menu, select the High-Performance mode. This definitely stands as a pretty useful tip to speed up your Windows 10 PC.
Disable Nagle's Algorithm
most of you might not be aware of this. Nagle's Algorithm bundles the data packets at the cost of a smoother internet connection. It improves the efficiency of TCP/IP networks by decreasing the number of packets that are needed to be sent over the network. But this also results in latency as well. As a result, you could disable it as well. To do so, follow these steps:
Launch the Start menu and search for Registry Editor.
Now copy-paste the below location in the address bar:

HKEY_LOCAL_MACHINE\SYSTEM\CurrentControlSet\Services\Tcpip\Parameters\Interfaces

Now under the Interface section, you will see a lot of folders. You have to select the one that corresponds to your IP Address. Select each folder and then head over to their DhcpIPAddress file. See which of the folder's IP Address file corresponds to your IP Address.

If you aren't sure what's your IP Address, then open Command Prompt and enter ipconfig. Now look for the IPv4 address.
Once you have found out the folder that has your IP Address, right-click on it and select New > DWORD (32-bit) Value.
Name the file as TcpAckFrequency and give it a value 1. Similarly, create another file by the name TCPNoDelay and set it to 1 as well. Hit OK and you should see some improvement in the speed uptime of your Windows 10 PC.
Windows 10 Visual Effects
If you have tuned up the animation and visual effects on your PC, then there's bound to be some adverse effect on the performance of your PC. On the other hand, users who haven't done the same could try lowering the visual aspects of their PC to improve the PC performance and speed it up. Here is how it could be done:
Press Windows+I shortcut to launch the Settings menu.
Under Find a Setting dialog box, type in Performance and select Adjust the appearance and performance of Windows.

Now from the Power Options that appear, select Adjust for Best Performance and hit OK.
Disable Search Indexing
There's always search indexing going on in the background. What really happens is that your hard disk is indexed every now and then. The benefits? Well, it allows you to search for any files faster on your PC. However, this continuous indexing also slows down your PC. So you could disable it as follows:
Open Run from the Start menu and type in services.msc.
Scroll down to Indexing Services and double-click on it to open its Properties.
Now under the Status section, click on Stop > OK. This will stop Search Indexing and will speed up your Windows 10 PC.
Install Latest Version of Direct X
Direct X is extremely important for your GPU and CPU cores, better frame rate improved graphics and optimized system performance. Therefore it is recommended to install the latest Direct X 12 on your PC and if it is installed, update it to the latest version.
Hardware Changes
Till now we have discussed some of the best software tips to improve your Windows 10 PC performance. Along the same lines, there are some hardware tips that you could make full use of. To begin with, you could use an SSD on your PC and install the OS on it. Likewise, you could also upgrade your RAM or graphics card as well.
Conclusion
So these are some of the best tips through which you could improve the overall performance of your Windows 10 PC. Make full use of these tips to witness some considerable improvements to your PC. Do share your experiences on these tips in the comments section below. On that note, here are some iPhone Tips and Tricks, PC tips and tricks, and Android Tips and Tricks that you should check out as well.