IObit Driver Booster is a powerful and easy-to-use software that offers all-in-one features for the Windows operating system running PC/Laptop. The driver booster includes a single-click solution to update PC drivers, improves system performance, offers backup & restore, creating a system restore points, fixes audio errors, fixes networking issues, fixes display resolution issues, system info, and more. Now, even after being quite popular in the market, plenty of Windows users may think that Is IObit Driver Booster Safe to Download? Meanwhile, some of the interested Windows users may look for a proper IObit Driver Booster Setup Guide. If you're one of them, check out this article completely.
Well, some of the rumors are available online that IObit Driver Booster is malware or virus which isn't correct. It's developed by IObit (a Chinese brand) and 100% legitimate software that works really well on Windows systems. Although the tool offers in-app advertisements, the features and performance of this software are top-notch. Meanwhile, interested users can also upgrade to the PRO version for a reasonable price that offers a license key for a year and full-fledged features which you may lack in the free version. But no need to worry because the free version also performs really well.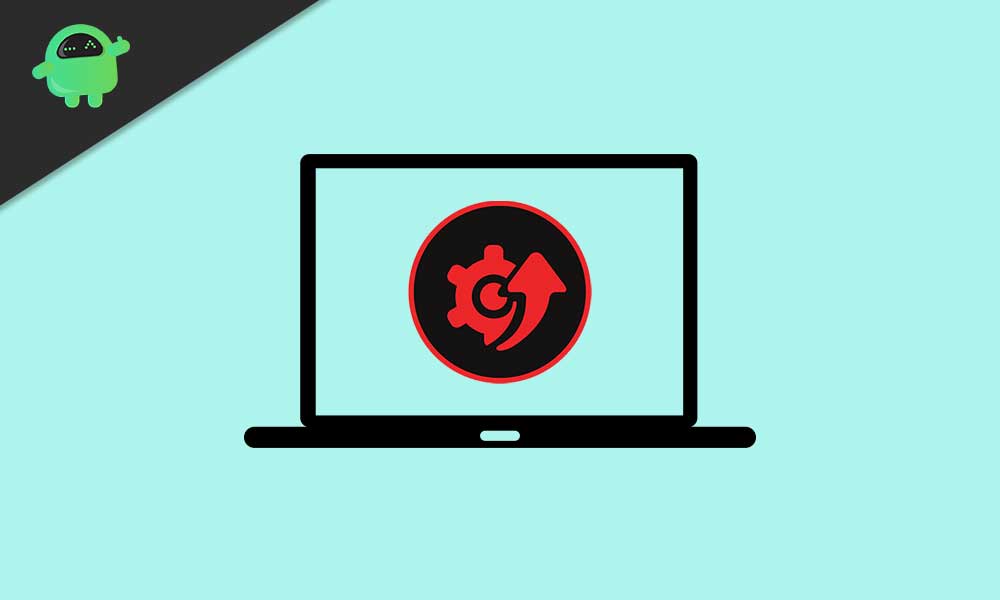 IObit Driver Booster: Is it Safe to Download?
To be very precise, It's safe to download and use the IObit Driver Booster software on your Windows computer. However, you'll need to be careful while installing this tool because some of the integrated third-party offers or some antivirus tool installation may also get included during the setup process on both the free and pro versions. If you think those are considered to be malware then you just need to use the custom installation method rather than express installation and check out everything until the setup process fully completed.
Additionally, these days most of the hardware manufacturers offer an inbuilt driver and BIOS updater tool that automatically checks for updates and informs users. But using a third-party software to update your device drivers can be risky enough because the IObit Driver Booster tool makes changes to your computer drivers. Therefore, we'll recommend you to create a system restore point on your Windows rather than creating the system restore point on IObit Driver Booster.
Only then you should go ahead with updating drivers via this tool. Luckily, downloading and installing the latest driver won't affect your hardware or system data usually because you can easily go back to its previously installed version from the Device Manager if you think that some of the drivers are causing issues after the latest update.
IObit Driver Booster Setup Guide
Now, as if you're aware of the IObit Driver Booster tool, you should want to install and quickly set up it on your Windows computer. So, without wasting any more time, let's jump into the steps below.
First of all, you'll have to download the latest version of IObit Driver Booster from the official site.
Make sure to either disable the real-time protection on your Windows Defender or any third-party antivirus tool before installing the IObit Driver Booster software. Otherwise, you may not be able to install the tool on your PC/Laptop.
Once downloaded, double-click on the installer file to initiate the setup process.
If prompted by UAC (User Account Control), make sure to click on Yes to allow the admin access.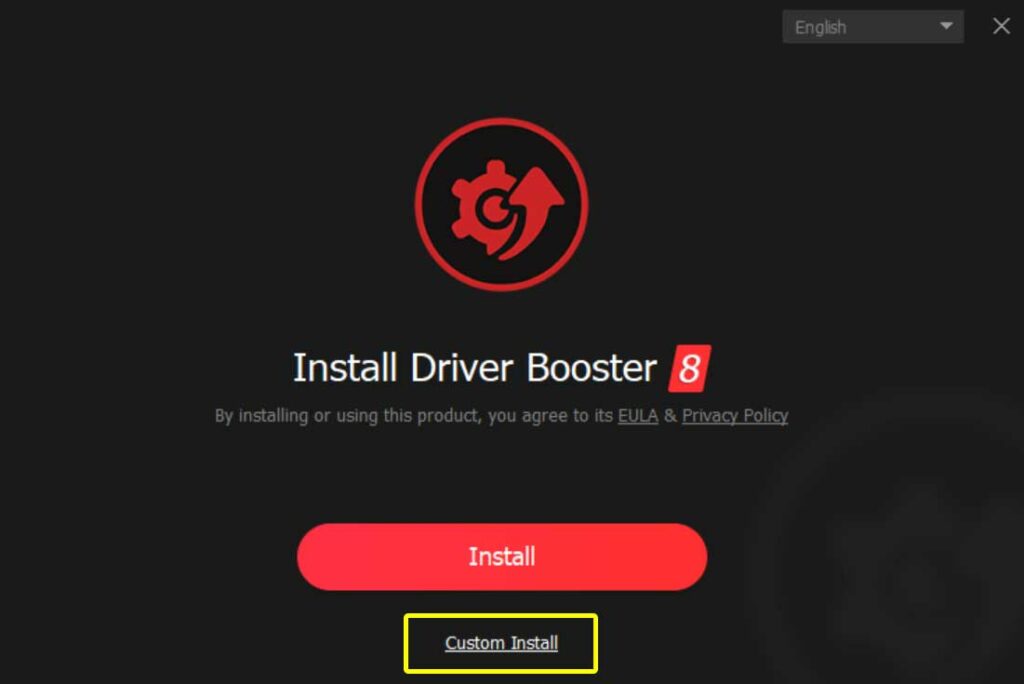 Now, select Custom Install > Follow the on-screen instructions to complete the installation process.
Choose the installation path on your drive. Additionally, you can select whether you can select the desktop icon or not. You can also select the pin icon to the taskbar if you want apart from the associate file type support.
Once selected, click on the Install button.
Please Note: DO NOT enable the checkbox or select any kind of third-party additional tools or programs to install in the background which may bother you later. Just make sure to install the IObit Driver Booster software only and that's why you've chosen the Custom Install method to check things carefully.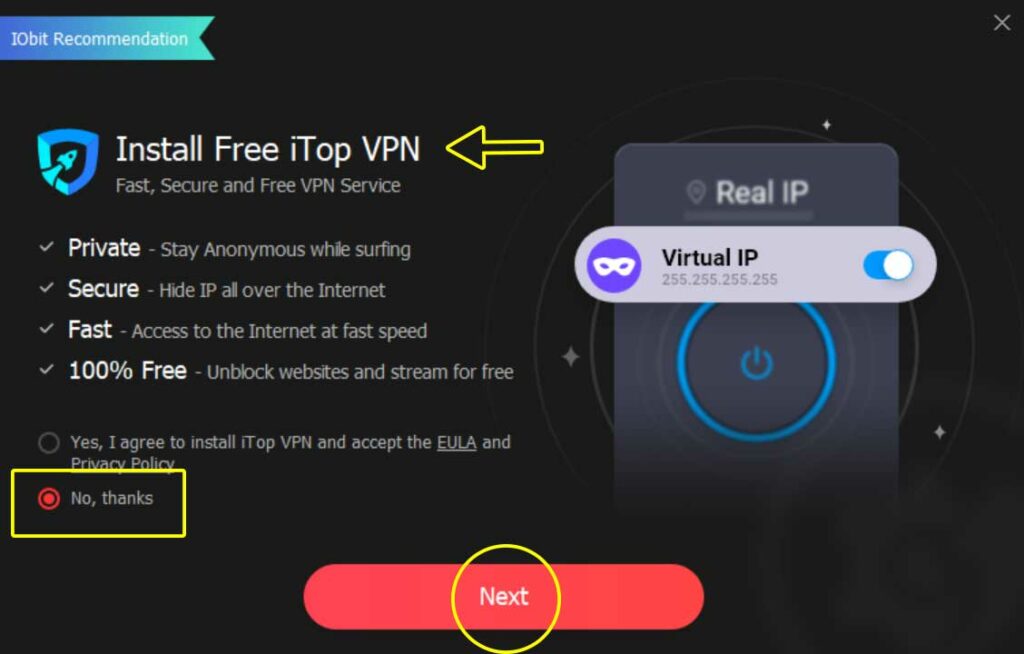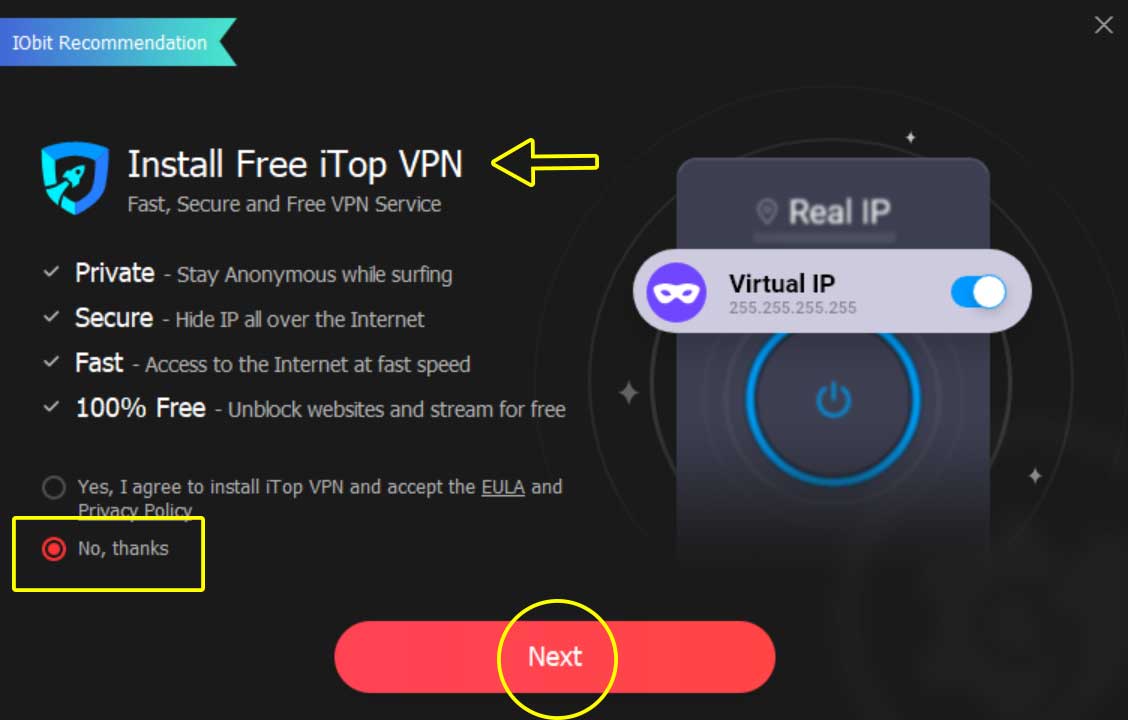 Once done all, the home screen interface of the IObit Driver Booster will appear.
Click on the big SCAN option to start scanning your system for outdated drivers or any possible device errors.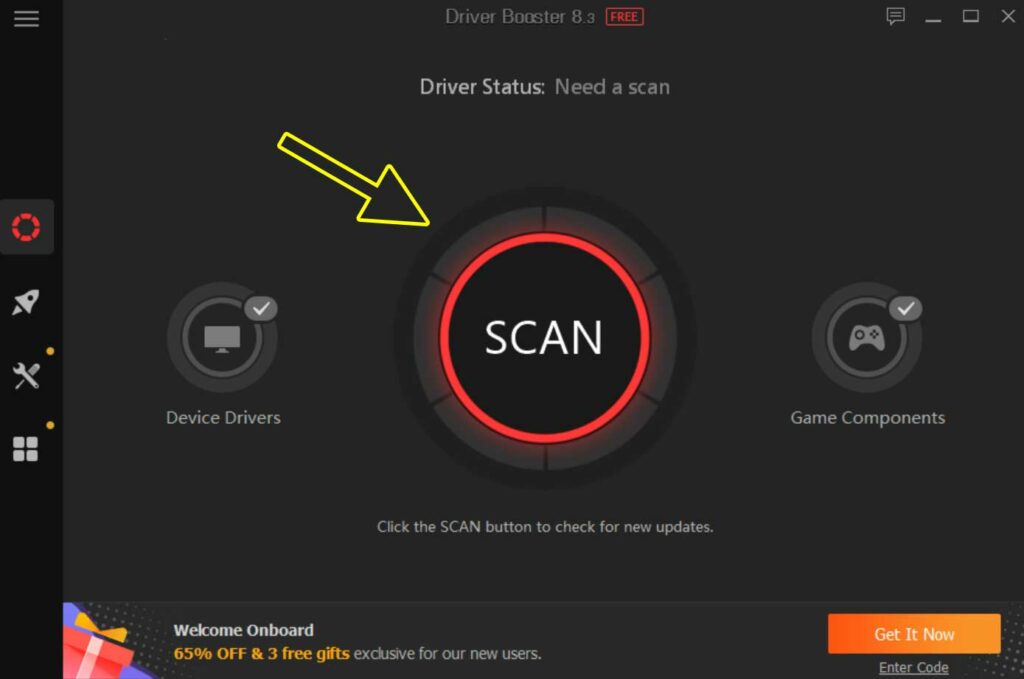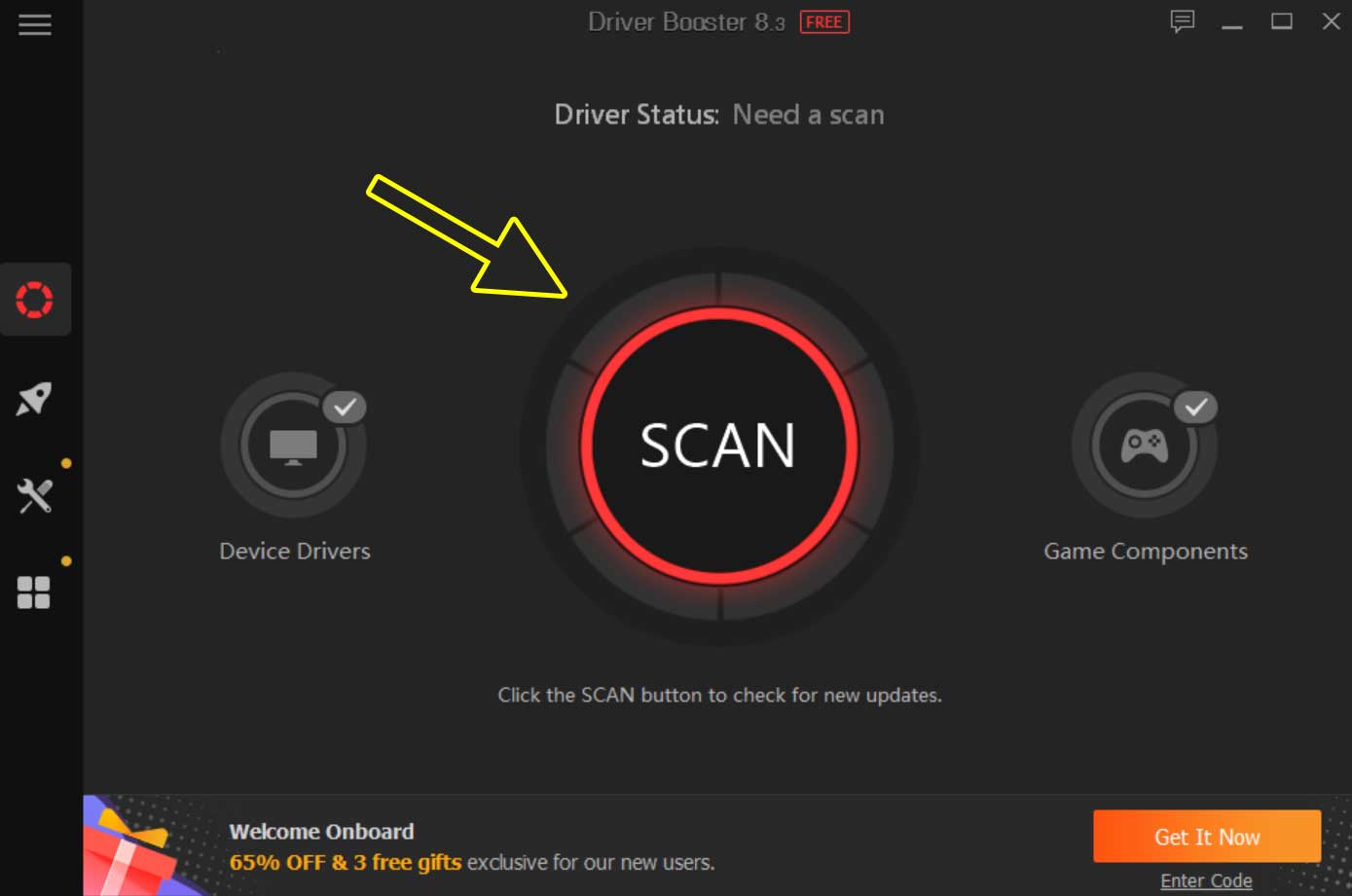 It may take a while depending on the device drivers and system performance. So, have some patience.
Once done, you'll see a list of outdated device drivers that require to be updated to their latest version according to the IObit Driver Booster tool.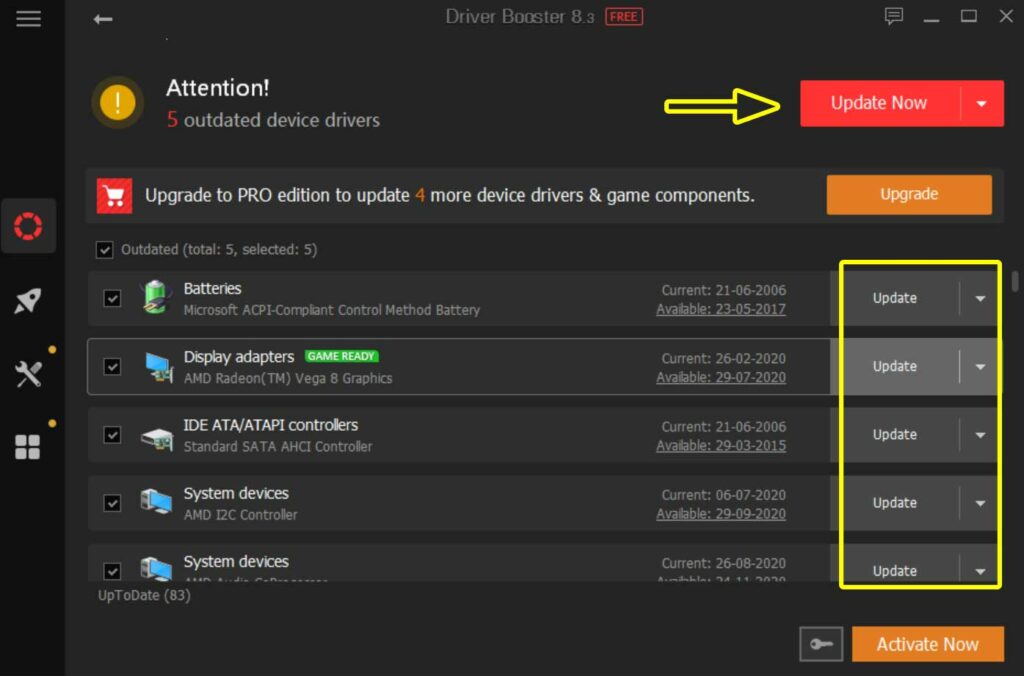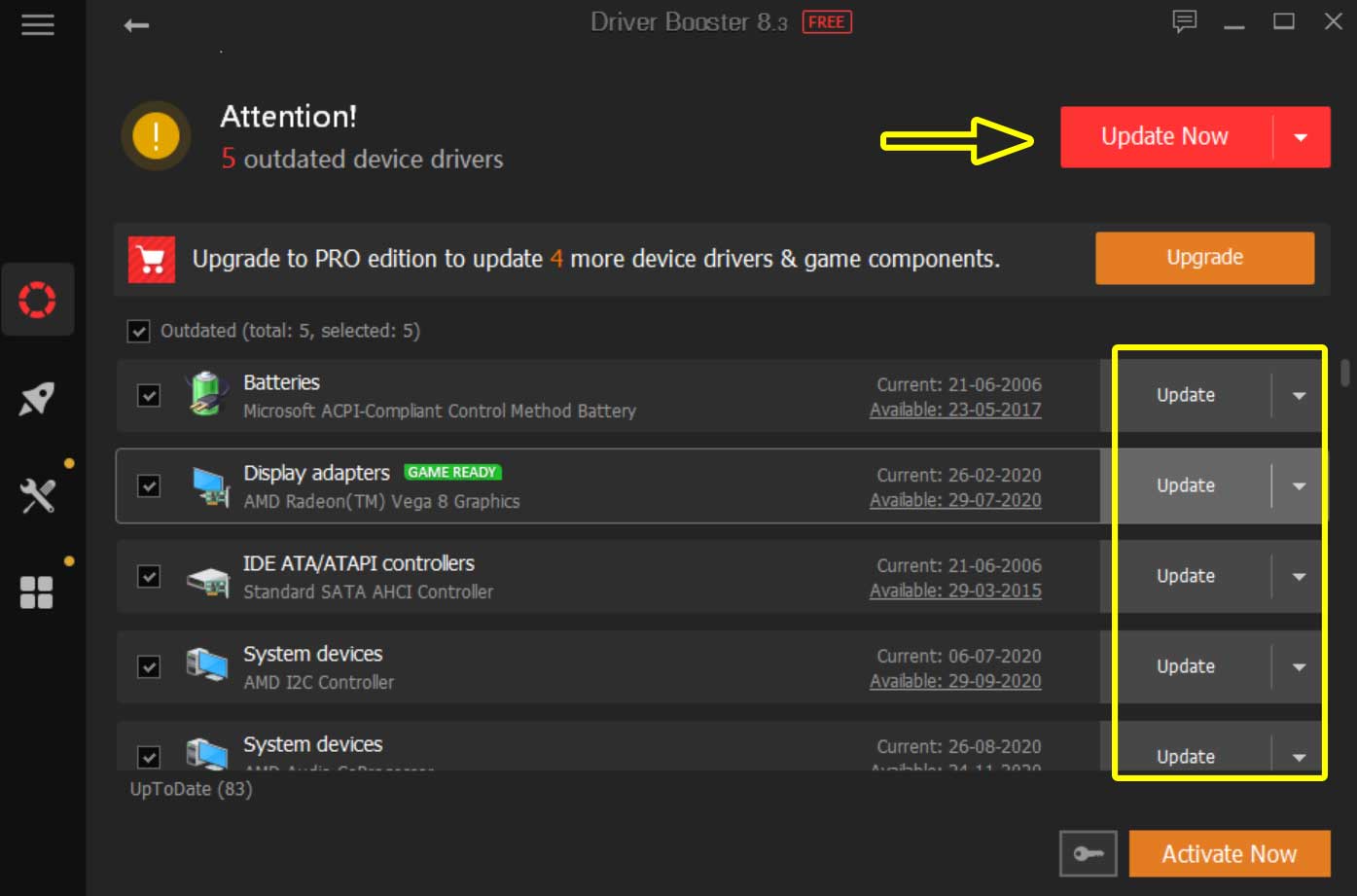 So, if you want to individually update your preferred drivers then click on Update next to the respective driver. But if in case, you want to update all of your outdated drivers automatically, then simply click on the Update Now button and let the process complete.
The IObit Driver Booster will also let you know that whether you want to create a system restore point or not before updating the device drivers. If you haven't created it yet, you can click on OK to do this. But we'll recommend you to create the system restore point from the Windows system directly. Just click on the Start Menu > Type Create a Restore Point and select it from the search result > Choose the respective drive for which you want to create a restore point then click on Create.
Once the driver update process completes, make sure to restart your computer to apply changes.
Enjoy!
That's it, guys. We assume this guide was helpful to you. For additional queries, you can comment below.