Recently, Apple launched their new iPhone 14 series smartphone. However, just after the release date, Apple sells their iPhone 14/14 Plus in millions of units. But, unfortunately, for some iPhone 14/14 Plus users, the phone is not working as it is showing a black screen of death.
The iPhone may still function through vibrations or sounds when it experiences a black screen of death, in which case the screen will be blank and will not respond to touch. Because you cannot see or use the touch screen, your iPhone is no more than a vibrating paperweight.
However, even though some malfunctions can be repaired, many more lead to issues of death. But you do not have to worry as this guide contains some fixes that will help you fix the iPhone 14/iPhone14 Plus showing a black screen of death error. So, let's get started with the guide.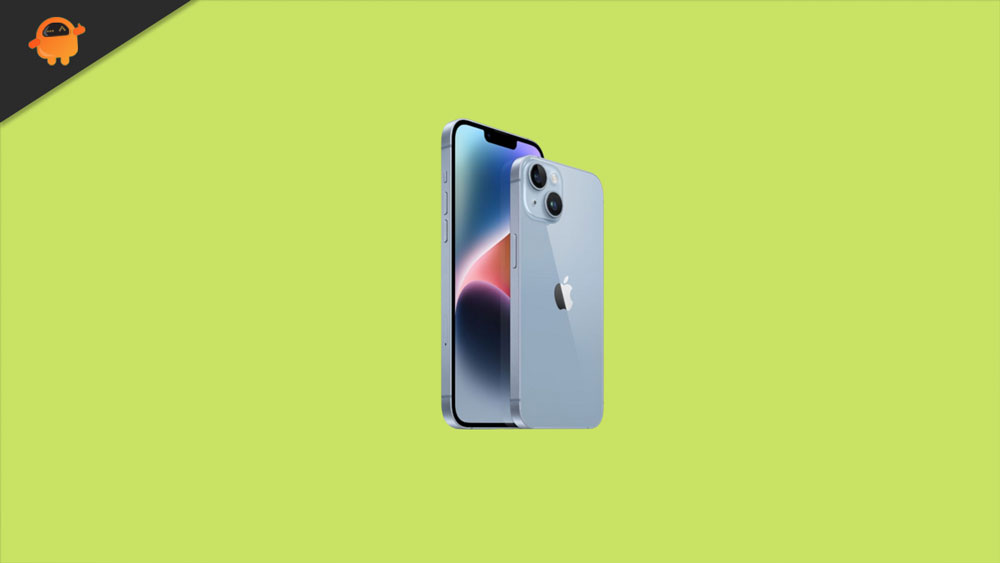 Why My iPhone Black Screen?
iPhone users frequently encounter black screens. Like any iPhone display issue, black screens can be caused by software or hardware problems. It is possible to experience a black screen because of a drained battery, hardware problems, crashed applications, and other issues. There are so many problems that it's hard to pick one out from the others when it comes to fixing the black screen. Nevertheless, a few solutions have proved more effective in fixing the black screen of death issue.
How To Fix The iPhone 14/14 Plus Black Screen of Death Problem
A variety of factors can cause this issue. A software update might fail, a crash might occur, bad firmware might be present, malware might be present, a jailbreak attempt might be made, the battery might be dead, or there could be water damage. Here, we have listed all the potential solutions you can try to fix the iPhone 14/14 Plus Black Screen of Death.
Fix 1: Restart Your Device
The screen of your iPhone can be force-restarted if it isn't responding to your touch. During times of need, it is your only option to find a quick fix to restore your smartphone's functionality. Here are the steps you need to follow to restart your device in order to fix the iPhone 14/14 Plus black screen of death issue:
Hold down the Volume Up button and release it.

After that, release the Volume Down button.

You should now see the Apple logo on your screen when you press the side button on the right of your phone.
You should be able to boot up your phone normally after the logo disappears.
Fix 2: Update OS
You might be using a buggy version of iOS 16 if you installed iOS 16 immediately after it was released. New updates have many bugs in their first builds that cause most devices to malfunction.
There will be updates released due to Apple's effort to resolve these issues. You should update your iPhone immediately if you have not already done so after the initial iOS 16 update.
Your iPhone's Settings can be accessed from the General section to see if there are any new iOS updates available. Afterward, you will see a list of available updates when you select Software Update. Make sure you install any new updates that are pending.
Fix 3: Check Your Charger
There are strict policies regarding accessories at Apple. Most accessories sold by third parties are incompatible with Apple phones. With the iPhone 14 lineup of smartphones, only the magnetic wireless charger and Apple's adapter are compatible. Therefore, you could also experience problems using a charger manufactured by another company. The iPhone 14 and iPhone 14 Plus can only be charged with Apple's default charger since many other chargers cannot be used with iPhones.
There is a possibility that third-party chargers can spike the wattage into the smartphone, causing system freezes or Black Screen of Death issues. Check whether you can solve your problem by switching to an original charger if you're using a third-party charger.
Fix 4: Reinstall iOS Via iTunes:
Besides the software, the black screen of death can also be caused by the software. To resolve this issue, your phone's firmware needs to be updated or reinstalled. The iTunes application may be able to assist you since the screen isn't responding to your touches. Your phone can be connected to the PC using the Apple cable provided in the box. You will also need to install the iTunes application on your computer.
Once you've installed iOS 16, you can reinstall it on your iPhone 14 or iPhone 14 Plus using iTunes. It is important to remember that this process will wipe your phone's memory clean. Therefore, it is recommended that you keep your phone or create a backup on your computer if you have anything important to you.
Fix 5: Remove Screen Protector
Our phones commonly have glitchy and unusual touch sensitivity due to the screen protectors we use. In some cases, an incompatible screen protector can even result in an error message indicating that the screen has frozen or blacked out. Consequently, one should remove all pre-installed third-party screen protectors from their phone and only install official Apple screen protectors.
Fix 6: Check For Damage
Undoubtedly, if none of the above solutions worked for you, there is something wrong with the hardware. You must inspect your smartphone for any physical damage and determine whether it could impact the hardware. Additionally, the manufacturing plant may produce phones with internal physical defects. The only person who can assist you is an Apple technician.
In this circumstance, your best action would be to take your iPhone to a local service center and let them know you're having trouble. If your device is under warranty, everything should be free of charge. Therefore, you do not need to worry about it.
So, that's how to fix the iPhone 14 and 14 Plus black screen of death issue. We hope that this guide has helped you. Moreover, if you have any doubts or queries, comment below and let us know.