Outriders demo is now available officially and the full game is on its way to release in April 2021 as announced by Square Enix. This is a cooperative action role-playing video game that has been developed by People Can Fly. Though the game is available for PC, PS4, PS5, Xbox One, Xbox Series X|S, and Google Stadia platforms, the server connectivity or stability is a question as of now. Multiple reports are coming out that Outriders players are experiencing server connectivity regarding issues or error messages. Now, if you ask Is Outriders Outage / Server Down? Make sure to check out this full article to know more about it.
It's quite common these days for a newly launched online multiplayer video game to have multiple issues or errors by any means. Additionally, a demo version game will obviously have several issues with the game launching or connecting to the network or even the gameplay. So, there is nothing to worry about it. Whenever new game releases, developers and publishers don't know exactly that how many active players will be there once at a time. In that scenario, the game servers go down and players start encountering connectivity issues with the server.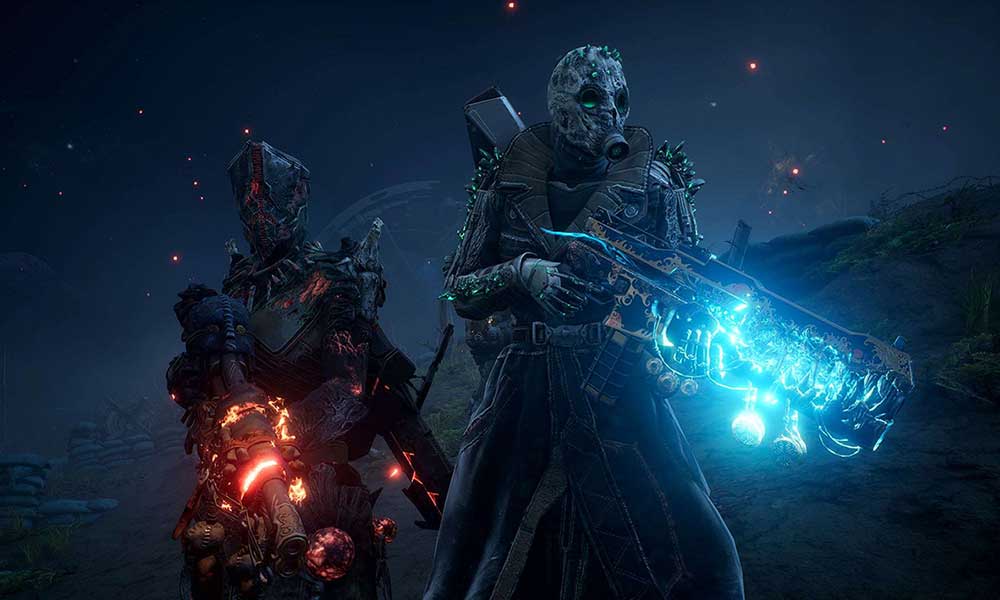 To be very precise, developers try to scale up the game server and optimize it nicely to run properly with the increased number of players online. However, there can be internet problems at your end which may also lead to several server connectivity issues. So, you've to check out all the possible workarounds to ensure what's going on.
To anyone hitting any server issues – We hear you and our servers are rapidly scaling up

— Outriders (@Outriders) February 25, 2021
Is Outriders Outage / Server Down?
At the time of writing this article, it seems that Outriders server is actually down or you can say the maintenance process is going in the background for sure. The official Outriders Twitter handle has acknowledged the problem and mentioned that they're trying to scale up the game servers. Additionally, the team is trying to deploy a more robust server backend that'll improve the stability and help safeguard against upcoming server problems.
Also Read: How to Fix If Outriders Keeps Crashing
And that's done! We trust it was painless for everyone.

We are also continuing to actively investigate any general reported issues. We may not be able to reply everywhere, but everything is being taken in. https://t.co/6ub0zaCuTT

— Outriders (@Outriders) February 26, 2021
Therefore, we'll need to have some patience until the servers go up and stable again. It may either take a couple of hours or a couple of days as well depending on the range of server scalability and nature of problems.
Also Read: Fix: Outriders Authentication Failed error
However, if you're getting the server connectivity issue continuously with your Outriders game for a long time, you should follow the possible workarounds below to try fixing the issue.
Ensure that your internet connection is working well enough without having any signal or speed issues.
If in case, you're using a wireless (Wi-Fi) network, try using a wired (ethernet) internet connection for better stability and speed or vice-versa.
Power cycle your networking device by turning it off > Unplugging the power adapter from the router and power outlet > Wait for at least 30 seconds and plugging back in the power adapter. Finally, you can turn on the router again and check if that fixes the Outriders server issue or not.
Additionally, you can also try using a mobile hotspot to cross-check whether the problem is having at your IP address or ISP (Internet Service Provider).
Try logging out of your game account and restarting your gaming device. Then launching the game again and logging back into your account may fix the server connectivity issues in some cases. Give it a try.
Alternatively, if in case, you can see that some of your friends are playing the Outriders game nicely from a different region server, you should also try changing the location by using the VPN service for free. We can expect that it'll resolve the Outriders Outage issue completely. [But if VPN doesn't work for you, make sure to turn it off.]
Make sure that your NAT Type is either Open or Moderate. If not, log in to your router's admin panel or dashboard > Change the NAT Type.
That's it, guys. We hope this guide was helpful to you. For further queries, you can comment below.