With just a few days in between, Starfield is all set to release into the market, and most gamers are eagerly waiting for its release since its announcement. Starfield is a new RPG game set in a new world where players can explore a vast universe and visit many different planets. But, like other games from Bethesda games, will the title be released on multiple platforms?
The studio has released titles on multiple platforms, such as PS and Xbox. But what about Starfield, then? That is what we will discuss here in this article. So, if you own a PS4 or a PS5 and are confused about releasing this game on your platform, this article should help you. Here, we have provided the details of its upcoming release, and this article should be enough to answer all your pending queries. So, without any further ado, let's get into it.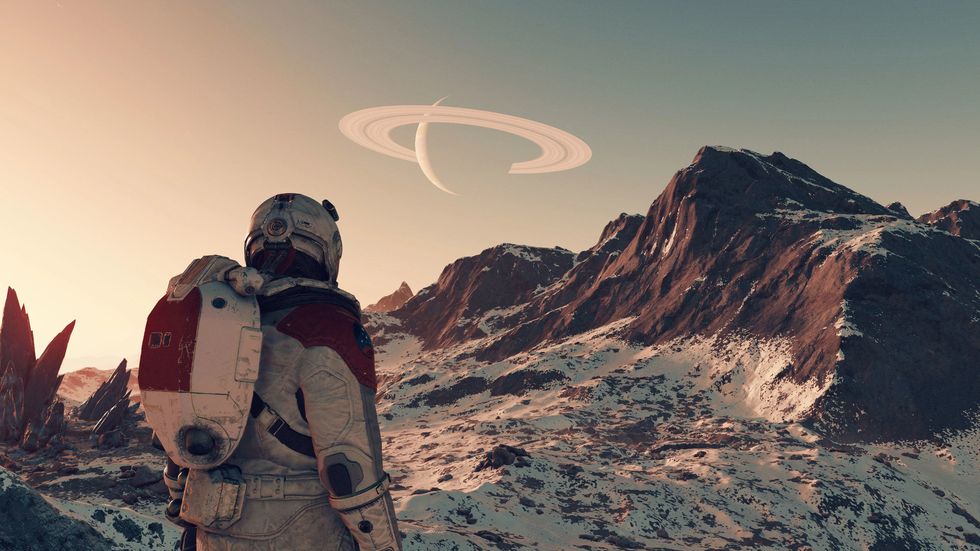 Is Starfield Coming to PS4, PS5 and Nintendo Switch?
Simply put, No Starfield is not coming to PS4, PS5, or even Nintendo Switch. The reason behind it is also relatively simple. Microsoft acquired ZeniMax Media in 2021 and gained exclusive rights to its games, specifically for the Xbox console. So the answer is not that the title won't be released in a few days on PS4 or PS5; it might never see a release for PS consoles.
Starfield is all set to officially release on Xbox Series X/S and PC on September 6, 2023, but that is it. No PS5 or PS4 version of the game will be available after that. Every early access to the game released on September 1 would be exclusive to Xbox Series X/S devices and PCs.
Regarding the question about the game releasing on Nintendo Switch, we can be sure it is not happening. This demanding title would require heavy resources to operate, and a Nintendo Switch is just not powerful enough to pull it off.
So, to put it simply, Starfield won't be coming to PS5, PS4, or Nintendo Switch. To enjoy this RPG game based on space ranging, you must try the PC version or get an Xbox Series S/X console. There is no way around it. Yes, it isn't enjoyable for the PlayStation users eagerly waiting for this space exploration journey. Still, the PC version of the game makes it possible for everyone to try it.
So that is all about Starfield coming to PS4, PS5, or Nintendo Switch. If you have any questions or queries about this article, comment below, and we will reply. Also, check out our other articles on iPhone tips and tricks, Android tips and tricks, PC tips and tricks, and much more for more helpful information.