One Piece Odyssey was released a few days, much to the delight of anime fans and RPG lovers across the globe. It is a brand new JRPG, part of the popular manga series One Piece. Developed by ILCA and published by Bandai Namco Entertainment, the turn-based game is available for the platforms of Windows, PlayStation 4, PlayStation 5, and Xbox Series X/S.
Fans have been waiting long to get their hands on the game, and it's finally here. Players will be able to pick One Piece characters they know and love, to play their battles. However, some might wonder if the game has co-op or multiplayer and whether they can play with their friends. Let's find out if this is the case.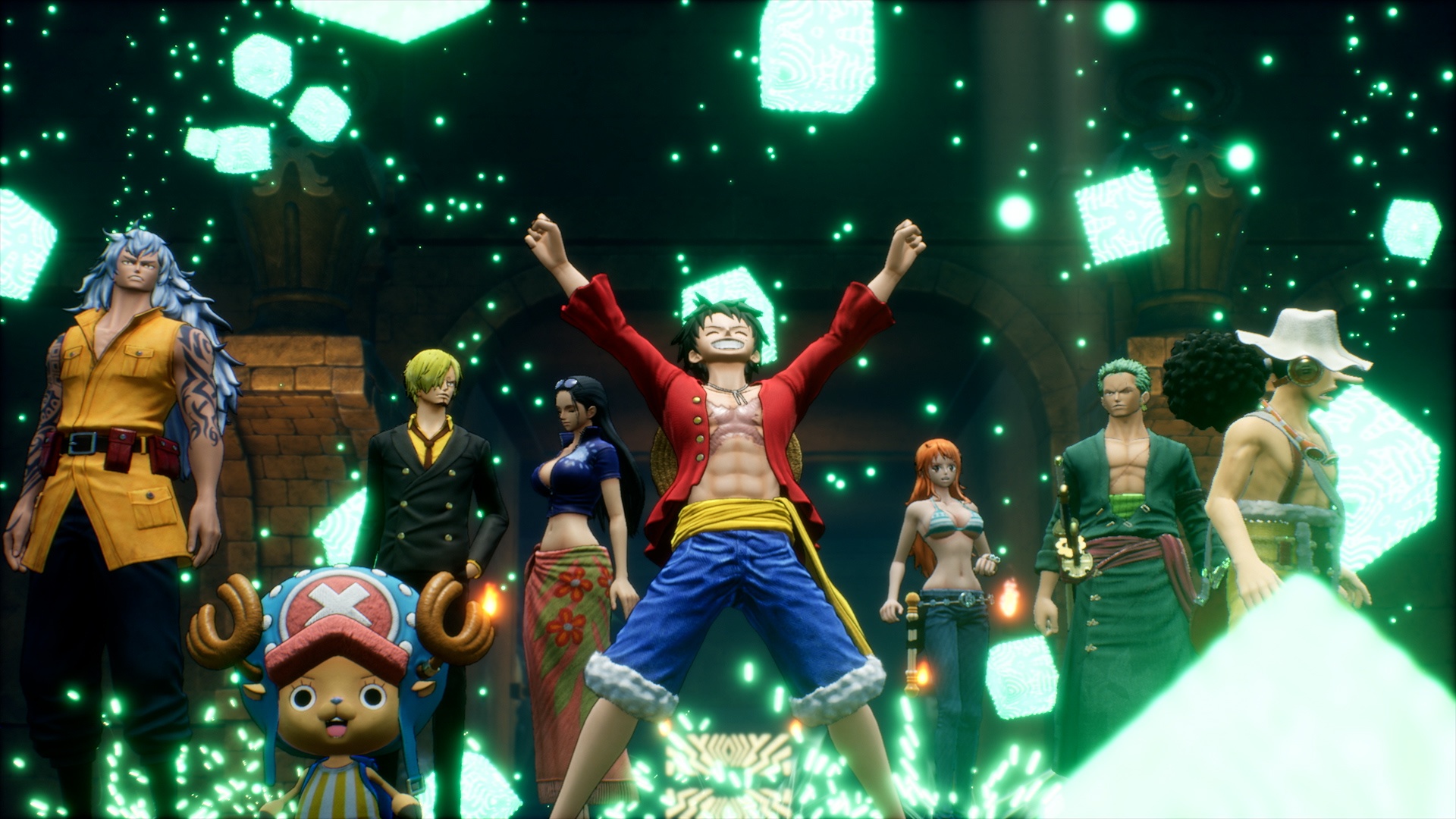 Does One Piece Odyssey Have Co-op or Multiplayer Features?
The One Piece franchise has seen a lot of games, but One Piece Odyssey stands out as a turn-based RPG experience. It is more of the traditional kind, as it does not have a lot of features but still remains a wholesome game. With some strategic planning, you can chart a course for your gameplay, and you need to do it yourself.
That's right – One Piece Odyssey does not have co-op or multiplayer features. It is a single-player campaign that is more focused on relaying the story. The design choice allows players to experience the world of One Piece as the developed have intended. You can follow Monkey D. Luffy and the Straw Hat Pirate crew in the game as they explore the strange island they are stranded on.
Besides Luffy, there are other characters in the game that you can play as, since One Piece Odyssey is a party-based game. All of them have unique exploration skills that you can use to explore the island, fight enemies and even cook through the game's crafting mechanism. There are a lot of activities to do but it is all offline. Thus, you will need to enjoy Bandai Namco's One Piece Odyssey on your own.
However, you can check out other games if you want to play One Piece with your friends. Older One Piece games such as One Piece Pirate Warriors 4 and Burning Blood have co-op and competitive online battles.