Do you have the LG C2 and G2 TV in your home, and you find that the HDMI Arc is not working on your LG TV? Well, if so, then you are not alone. Since OLED TVs are more affordable and have expanded the variety of inches, their sales have increased significantly. In addition, Samsung has joined the QD-OLED fight in a big way with its new S95B TV, but this time we are talking about LG OLED G2 and C2 TVs, both of which have great picture quality and stunning designs.
But these kinds of issues are common. So, in case you are facing the LG C2 and G2 TV HDMI Arc not working issue, then there's a piece of good news for you guys. Yes, here in this guide, we have explained some basic fixes that will help you resolve the LG C2 and G2 TV HDMI Arc not working issue. So, let's get started with the guide:
Also Read: Fix: LG C2 and G2 No Signal Issue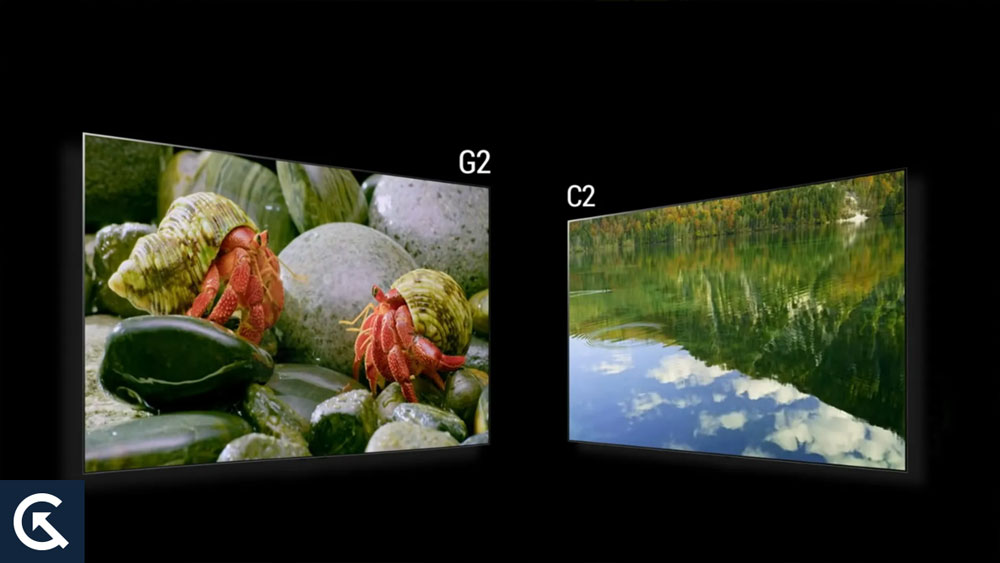 How To Fix LG C2 and G2 TV HDMI Arc Not Working
Some fixes we have mentioned below will help you resolve the LG C2 and G2 TV HDMI Arc not working issue. For those who are experiencing this, check them out:
Fix 1: Turn on HDMI-CEC
HDMI-CEC must be turned on first in order for ARC to work correctly on your system. This method is not recommended if you are already an HDMI-CEC ARC user and you have just started experiencing problems.
Aside from HDMI-CEC, Samsung also calls it Anynet+, and LG even goes by a different name. To use ARC, you must enable the function. HDMI-CEC is a feature that your TV can use to connect to other components, such as set-top boxes, soundbars, and Blu-ray players. Ensure that your LG TV has HDMI control enabled. Hopefully, this will not be too difficult. The next method should be followed if it is already enabled and yet ARC is not working.
Fix 2: Use an optical cable instead.
An optical cable will, however, limit you to audio-only and exclude high-resolution formats such as Dolby TrueHD and DTS HD Master if ARC does not work. Nevertheless, there is no such thing as a better thing than something. Although there are some backlogs, an optical cable should be able to connect to a home theatre, soundbar, or other external devices. In spite of the fact that this may not fix LG ARC not working, it is the most recommended workaround.
Fix 3: Unplug and Replug Everything
HMDCEC takes very seriously the order in which devices are connected, including TVs, soundbars, and others. You may not be able to get the connection to work if you haven't arranged and plugged the cables properly. If there's a software glitch, this method comes in handy because it only requires a reboot to activate the ARC, so I would recommend going through it carefully.
Wait for a few seconds after unplugging all of the cables, including the cable used to power the LG TV.

The TV must be powered on with the cable connected.

To start, plug in your external sound devices, such as AV amplifier, soundbar, or others, to your TV's HDMI port and turn them on.

You'll then need to connect the set-top box via HDMI and turn it on.

It is now the turn of your Blu-ray player or other media player to be connected and powered on.

You should now check if ARC via HDMI-CEC is working on your LG C2 and G2.

This method can be used to fix problems with the connection of devices or software that's not been resolved yet, but this method works both ways. It is required that you follow the next methods if you cannot find a solution within the first method.'
Fix 4: Turn on eARC Support
A TV ARC issue can also be fixed by turning on the eARC feature on the LG C2 and G2. This option can be found in Settings > Sound > Advanced Settings > turn on eARC Support. In the next step, you'll need to change " Output Mode" from Auto to Pass-Through, which tells the TV to use an external sound device for sound output. You may find this useful.
Fix 5: Turn on HDMI ARC
HDMI ARC is a subset of HDMI-CEC, which you need to enable on your device. You should be able to resolve the ARC not working issue by selecting HDMI ARC from the Sound section. You have three options here: HDMI ARC, Optical, and Internal TV Speaker.
Fix 6: Software issue
It is possible that the latest patch could have caused your ARC to go offline after you updated the software on your TV. In order to restore ARC functionality, it may be necessary to revert to the last known firmware version for the TV's OEM and model that worked properly. If the OEM releases a patch, you should be able to fix the problem.
Fix 7: Report to the service center
There's no reason you shouldn't be able to use all the features available on your TV. You should take your LG C2 and G2 to a local or an authorized LG service center if the ARC is not working. This issue can be worked around or permanently fixed by the technician. You may have reached the end of your options after trying the measures mentioned above. You should be able to use it.
Also Read: Fix: Redbox App Not Working on Samsung, LG, Sony, or Any Other Smart TV
So, that is how you can fix if the LG C2 and G2 TV HDMI Arc are not working. We hope that you find this article helpful. Meanwhile, if you need more help, comment below and let us know.