LifeAfter game is a new mobile version of the original survivors game where your task is to restore humanity's plan with great migration. The game is quite interesting and challenging at best. The game is available for iOS and Android users, but both platforms face issues with the game from time to time. Many users have reported the issue of the LifeAfter game keeps crashing or not loading on their Android/iOS devices despite many attempts.
In most cases, the game starts for a bit and then crashes automatically. There have been countless requestions in the official game forums and developers are currently working to release update patches to fix the issue. However, there are a few troubleshooting methods that can help you to fix the issue to run the game.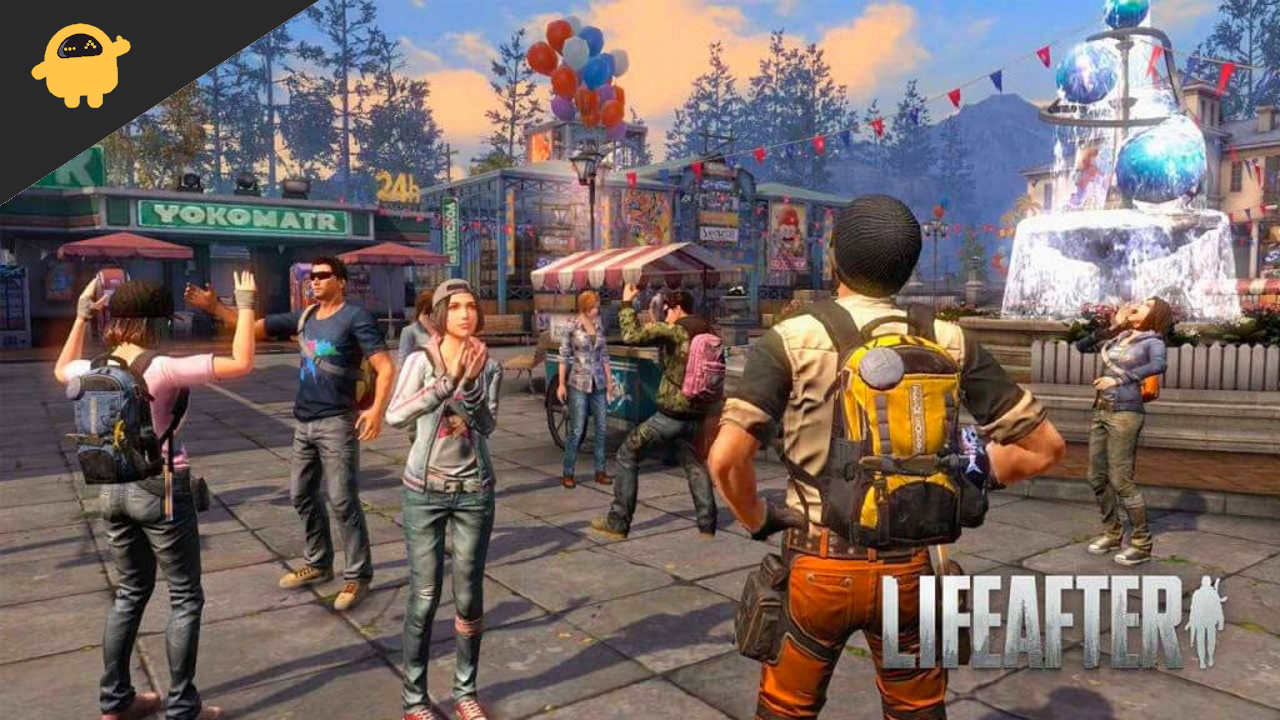 Fix: LifeAfter Game Keeps Crashing or Not Loading on Android/iOS
In many games, the issue of the game crashing or not loading is either due to bad game server connection, or poor compatibility for the game. Make sure you're running the game on a high-end smartphone as the game needs at least 4GB of RAM to run smoothly. In case all of these are taken care of, you can follow the below troubleshooting method to fix the issue.
Method 1: Check The Internet
In the LifeAfter game, you need to be connected to the game server for many things such as saving game progress and facilitating multiplayer mode. So it is important that you are connected to the internet while playing the game. Please turn on the internet and make sure you're connected to a high-speed/low ping wifi to play the game efficiently.
Method 2: Restart Phone & Game
sometimes games and apps can be stuck in a dead loop and can run because all the resources of yoru smartphone are locked. This is quite a common issue with Android smartphones and can be fixed with a simple device reboot.
It is recommended to restart the game once and see if it helps. In case it doesn't, then you must go ahead the restart your Android/iOS devices and see if the issue is fixed.
Method 3: Check Game Servers
Even if you have a compatible smartphone with high-speed internet, it does not guarantee that the game shall run smoothly. Because the game also needs to connect to the nearest game server which might be shut down or in maintenance mode.
Game servers usually handle a lot of gaming load and often require maintenance from developers. So check if the servers are down or not. To check whether LifeAfter game servers are working, you can check their official Twitter or Facebook handle for any server notification.
Method 4: Check Third Party Login
Many times, you might be using third-party social networks to log in to the game. These logins usually come from websites such as Facebook, Twitter, Google, etc. Check whether that service is working properly by visiting their official website.
Method 5: Update The Game
Since the issue of LifeAfter Game Keeps Crashing or Not Loading on Android/iOS was first reported in official game forums, developers have released several game patch updates which address and fixes the particular issue. It is recommended to check for updates and install them if any.
Method 6: Re-install Game
For unusual reasons, many users try to install an unofficial version of the game from third-party websites. These games are often modded and do not support in-app updates and the game might not run properly as well. It is recommended to uninstall the game completely, and then reinstall it from the official Playstore or Appstore.
Method 7: Check Account Ban
In many cases, your account might get banned due to severe violence of their terms and conditions or gameplay ethics. Usually, you will receive an email if such happens, but many users dont get that either. So you might have to connect with the game support team to verify this for your account.
Conclusion
This brings us to the end of this guide for fixing LifeAfter Game Keeps Crashing or Not Loading on Android/iOS. Please note that there are some issues with the iOS version of the game, and the above methods shall help you fix all of them. In case nothing works, it's recommended to play the game on an Android device with at least 4Gb of RAM.