Logitech headphone is a Switzerland-based computer peripherals and software manufacturer that deals in various products. Among them, Logitech G335 is a unique wired headset specially designed for Gaming Enthusiasts. Alongside, it is the only gaming headset where you get a combination of both comfort and color. However, At this price, they are quite expensive but it is worth buying Logitech G335 at this price point.
Although, things are going smoothly with this wired headset. But, suddenly some Logitech G335 users complained of no sound or Audio lag Issue. And, we can understand playing any game without any sound could be the same as food without salt. For that purpose, we studied the concern and found some causes and fixes that may be helpful to you. So, here we will discuss different fixes and causes for Logitech G335 with no sound or Audio lag Issue.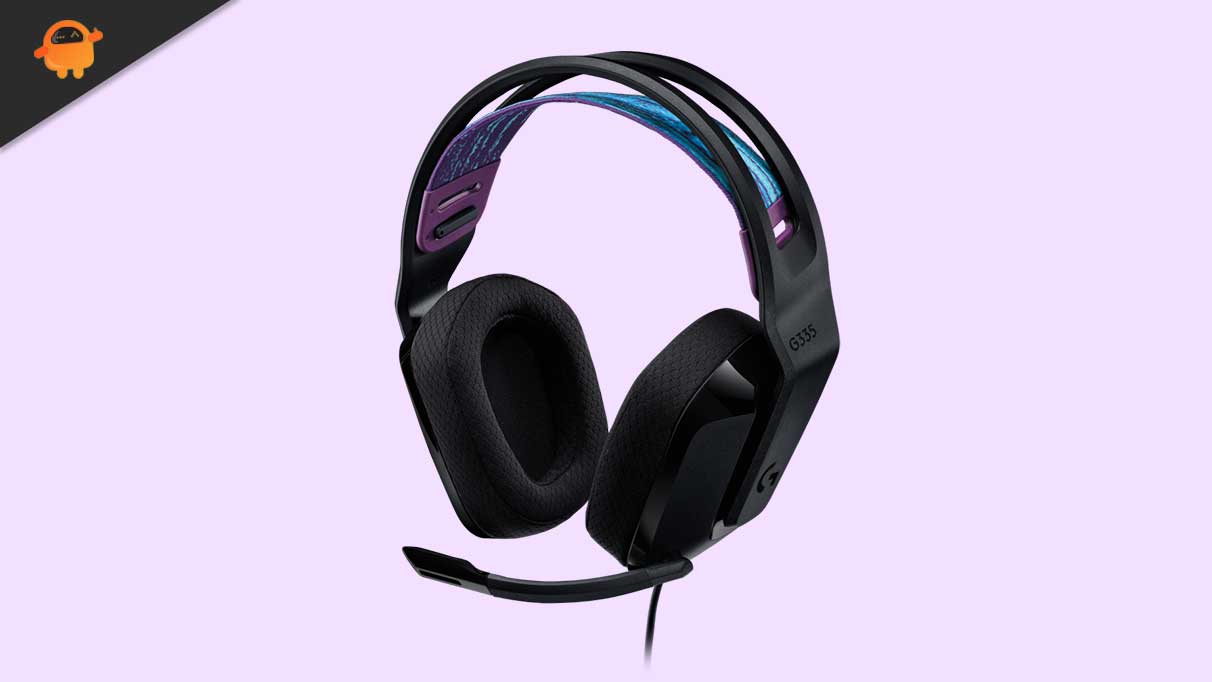 Reason Why does Logitech G335 Has no sound or audio lag Issue?
As the Logitech G335 is a lightweight Multiplatform headset that offers a simple 3.5mm jack. It means there could be some hardware issue or either be a software issue. Because there is no exact cause behind the no sound issue. So, we cannot consider any specific reason for this issue. However, In some user experiences, we have found common causes that are done through usual usage. So, below we are sharing some causes, just look at them and figure out your specific cause.
Internal Hardware Issue
Audio Configuration is not working
Incorrect Sound Settings
Check Your Hardware Status
Incomplete Logitech Gaming Software Installation
The headphone's Internet component damaged
Moreover, These are the common causes we have observed from the personal user experience. Because, It preferred the most as it observed through the user's point of view. Similarly, we hope you are also struggling with any of these causes. Following this, Your Logitech G335 encountered no sound or Audio lag issue.
How Can I fix My Logitech G335 with No sound or Audio Lag Issue?
Concerning the given causes, there is a straightforward thing to understand. As the above listed are the major causes behind the no sound issue. It means we need to fix those reasons. In such a way, our Logitech G335 Audio lag or no sound issue will be fixed. However, For a usual Logitech user, it is hard to go with the above causes without any explanation. So, below we are sharing some fixes that we will try to solve the Logitech Headset no sound issue.
Check Your Hardware Status
Troubleshoot Audio-Related Issues
Ensure Correct Sound Settings
Update Your Logitech G335 driver
Re-Install Logitech Gaming Software
Try the Logitech headset on another device
Check Your Logitech Warranty Status
So, the above gives fixes are the only ones we will try here. Because we have found the causes appropriate to these fixes. Because User experience is more preferred until you jabe not get any official fix. For that purpose, here we will make a try with the given fixes. But, To elaborate clearly below, we are sharing each of the fixes with some required steps if any.
Check Your Hardware Status
To know exactly the cause behind Logitech G335 no sound issue. First, we have to clarify that Is it a hardware issue or some software one. Because, if it is a hardware issue then we need to take it to the service center and claim our warranty. For such a reason, we need to troubleshoot these headsets. So, you can connect your Logitech headset to another audio jack. Also, you can try the same headset on another device. Following this, You can easily figure out your headset's working status. And, if there is any damage found then easily claim for replacement under warranty.
Troubleshoot Audio-Related Issues
Similar to hardware, it is also necessary to check headsets' audio-related components. Because it might be possible that there can be some hurdle between Audio settings and headsets. During a long playback, Audio components get defective. The headset user will face no sound or audio lag on Logitech G335. To know what are the audio causes, below, we have shared some troubleshooting steps to repair audio-related issues.
Simply head over to your PC search bar.
Search for Troubleshoot settings and click on it.
Then, Scroll down to playing audio and click on run troubleshooter.
Now, Follow On-screen instructions to proceed to troubleshoot.
Following this, Audio related issues will be automatically repaired if any.
That's it; You are done with Audio related issues.
Ensure Correct Sound Settings
The Logitech headsets require correct sound settings to run audio configuration. If there is any deviation between the settings. The headset will not able to hear a sound or may be facing audio lag problems. For that reason, it must check the headset's sound settings accuracy. However, the officials have already mentioned standard sound settings for it. But, some users adjust them according to their personal convenience. But, sometimes it leads to incorrect sound settings. For so, below we have mentioned a few instructions that you should try out.
First, Head to your PC search bar.
Search for the control panel and click on it.
Now, choose view as small icons.
Then, Click on the Sound option.
Next, Do right-click on the space and mark show disabled device.
Now, Enable your Logitech G335 if not.
Then, click on your headset and set it as default.
That's it; check whether the issue is fixed or not.
Update Your Logitech G335 driver
No matter which technology device you are using. The concerning technological device will malfunction if it is not up to date. Similarly, if here you are facing sound problems with Logitech headsets. Then, it might be possible that your headset has outdated drivers and it does not work properly. We recommend you update it to the latest version in such a case. For doing so, follow the below-mentioned instructions –
Simply visit Logitech's official website.
Locate and click on headsets and earphones.
Now, Choose your headset model and click on more.
Then, click on downloads and follow on-screen instructions to proceed further.
That's it; You have successfully downloaded the latest driver for your Logitech headset.
Re-Install Logitech Gaming Software
If you have ever noticed when you installed Logitech gaming software. Some of the files remain unprocessed and result in an incomplete installation. But, You think that you have completely installed Logitech gaming software. However, it is a re-install of Logitech G335 gaming software. Following this, the headset will work again with complete accuracy and your no-sound issue will also fix. Although, we know that you are not able to do this. So, below we have shared some instructions through which you can re-install it.
First, press Windows + R key on your keyboard.
Now, the Run dialogue box will open.
Then, type devmgmt.msc and click OK.
Next, Double Click on Sound, Video and game controllers.
Now, Do right-click on the Logitech G335 gaming headset and click Uninstall.
Then, Mark deletes the driver software for this device and confirms Uninstallation.
Next, Reboot your Pc.
Now, Visit the Logitech download page and download the gaming software.
Then, Install the software with On-screen Instructions.
That's it, You have successfully re-install Logitech headset gaming software.
Try the Logitech Headseton other device
It can be possible that your specific device has sound issues with Logitech headsets. In such a case, You can try using the same headsets on other source devices. Following this, you can easily figure out exactly where the problem is. So, we recommend you use the same headsets on other source devices.
Check Your Logitech Warranty Status
The next thing you can try that check your Logitech Headsetwarranty validity. If your headset has a valid warranty, then we recommend you to claim it. Because it could be a beneficial deal to get optimum benefit. Initially, Logitech headsets gave probably 12 months warranty period to replace the headset. However, it can be possible that few headsets offer more or less a warranty period. So, if you have the opportunity, then go-ahead to proceed.
Wrapping Up
Altogether, Every technological device has some inbound issue. But, it is not impossible to fix it. We have fixed the Logitech G335 no sound issue with the given solutions. Even if you are still facing the same. Then, we recommend you to contact Logitech official support. However, if any user has a query with the given instructions. Then, ask them in the comment box mentioned below.