Marvel Future Revolution is one of the most highly anticipated games of this year that is just released on handle smart devices. Now, why are people getting crazy about this game? Well, there are two reasons. First, it's Marvel's official game, and second, being an action RPG MMO-style game. I'm a Marvel games fan since the Marvel: Future Fight that was released back in 2015. So, how can I resist playing this one?
However, since it is launched on 25 August, everything is going well. But yesterday, I found a glitch in this game. Yes, you head it right. So, yesterday, when I tried playing this game, I'm unable to log into it as it shows an unstable network error. But, now nothing to worry about this as I find some really effective fixes for this error. And guess what? I've mentioned all those fixes in this guide. So, let's see them.
Also Read: Marvel Future Revolution Best Hero Tier List Guide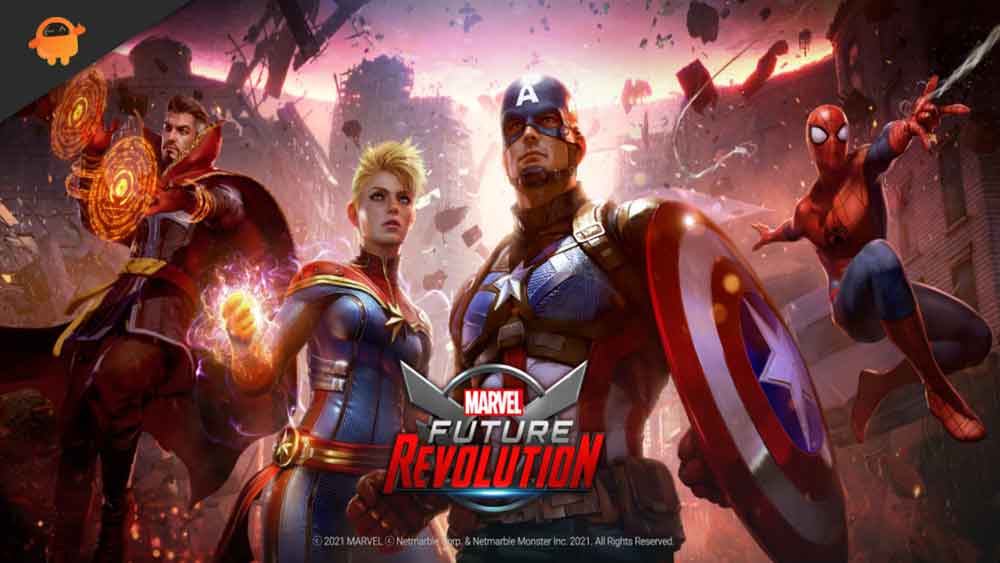 How To Fix Marvel Future Revolution Unstable Network Error
As the title sound, it is clear that the error is particularly occurring due to an unstable internet connection. So, this means either you are facing this error due to a bad internet connection, or it is totally a glitch that occurs from the server's end. Anyway, here are some fixes that you can try. But, before we start with the steps, first make sure to reboot your device. This will help your device to remove all the temporary cache data and random bugs on your device and give it a fresh new start. Now, let's hover to the steps:
Use Wi-Fi Connection
The first thing, if in case you are playing the game using a mobile data connection. Then, switch to a Wi-Fi connection. However, it might be possible that your mobile data is fluctuating. For example, the Marvel Future Revolution isn't able to connect to the server and ended up getting an unstable network error. After connecting to another network, launch the game and check if it is now working or not. Also, if you are using a Wi-Fi network, then do the same thing, change it to mobile data, or, if possible, then connect to a different Wi-Fi network.
Check Marvel Future Revolution Social Media
You can also try this out as the officials always update if there are issues or errors going on in their game. So, we recommend you to follow them on Twitter on their Twitter handle @MarvelFutureRev for server status updates.
Restart the Game
Suppose you are still getting the error and didn't find a way to fix this. Then, we recommend you force close your game and clear the cache data on your iPhone or Android smartphone. Then, rerun the game on your device and check if the unstable network error message gets disappears or not.
Reinstall the Game
We regret if the above fixes won't work for you. Also, if the fixes mentioned above don't help you, then uninstall the game and reinstall it again on your iPhone and Android device. However, if this doesn't help you fix the issue, there might be a chance that the error occurs from the server's end. So, wait for a few hours and try to play the game again.
Also Read: How to Fix Everdale Crashing Issue on Android, iPhone, or iPad?
So, these are some basic fixes that you can try to fix the unstable network error on Marvel Future Revolution. We hope you find this guide helpful. Also, if you have any doubt, share with us in the comment section.