Simply search for restarting and freezing problem and you'll find out that almost every smartphone no matter if its Windows, iOS, or Android OS, tends to restart when it is overloaded or its screen freezes or crashes or the phone lags a lot. This seems to be a common problem as it will occur on all smartphones at some point in time if it's old or there's a lot of data stored or there are a lot of apps working together at the same time and lots of reasons why it could happen. Although we can't make it or force it to stop responding abruptly we can minimize the reasons why it happens and thus limit its occurrence to a great extent.
We at GetDroidTips receive hundreds of comments from our readers asking us on how to fix Alcatel Restarting and Freezing Problem and that is why, we decided to post a blog on how to fix it and remember, these methods can have varied effects on different smartphones from Alcatel or any other smartphone brand running on Android which is one of the most popular OS.
The first thing to do
When an app crashes, your phone will prompt you to either close it, wait for it to restart or report it. Now, most users would choose to close it as they can restart it manually but I would say they must report the issue first as the developers will go through the reports and tweak the backend of the apps and finally fix the bugs via constant updates. If the phone lags a lot or reboot on its own, you must reboot it at the very time that you notice something off with the behavior of the device and it could be anything from lagging a bit or multiple apps crashing consecutively.
Although you can turn off the phone if the phone restarts abruptly or if an app or the system as a whole has crashed but what if the screen has frozen, what to do now? Since the screen is frozen, you need to use forced reboot on your phone that requires you to press both the Power button and volume up or down button based on the make and model of the smartphone in order to turn it off.
Check for Android updates
It is easy to tag updates sent by your phone manufacturer or Android as a waste of time since software updates take some time but it is not at all as what you think. Outdated systems are prone to errors and bugs and variety of other threats like malware, ransomware, and a bunch of other viruses that can cause massive destruction in your phone either by limiting its performance or not allowing it to perform optimally. Viruses could damage the data stored or destroy 'em all or it could allow hackers to hack into your phone either for ransom or to breach user security and privacy and more.
Whenever you update the software, you are actually strengthening your defense against such intruders as well as giving your system a boost to handle more processes, perform optimally and smoothly and to fix any and every bug that you discovered or not. To check if you have received an update or not, go to the Settings app on your device and slide to the About Device section and then, Software Updates >> Check for Updates.
Clear cache and space
Majority of Android smartphones come up expandable memory where the user to feed in microSD card to increase the memory but the ROM or internal memory isn't tangible and suffers a lot of it is nearly full or full. Since the system only uses the ROM to support apps and its operations, when there is a lack of memory left, the app would imminently collapse or crash. Lack of memory can also make the device to consistently underperform below its optimal capability and thus, you must keep at least 1GB or 1.5GB empty in the internal memory.
Further, you must check if the cache stored by the system doesn't exceed in size or doesn't get corrupt as in both the situations, the phone will suffer. The apps will crash and the phone might restart and the screen will freeze more than often. In worst cases, the phone might undergo constant reboots or bootloop and thus, make sure you clear the space and the cache from your device.
Everything you need to know about apps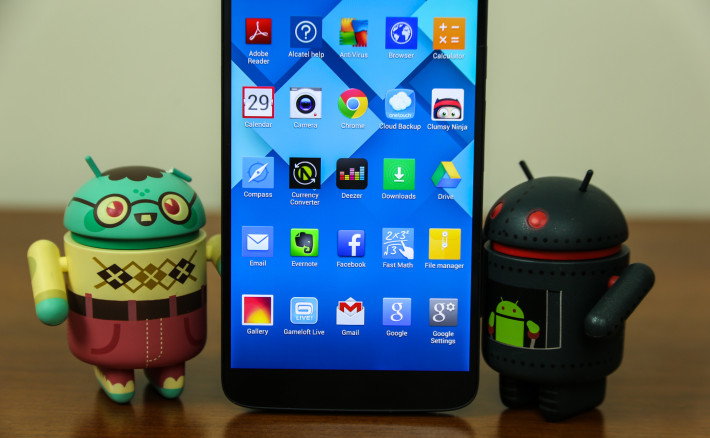 Apps play a vital role in any smartphone as it can extend the phone's capability to a great extent. Now that millions of apps are available on Google Play Store and that is why people are downloading apps more than they need. Here's what you need to do about the restarting and freezing problem that you are facing on your phone for which, apps are one of the greatest reasons.
Close apps when not required
Most of us forget or choose not to close the apps that aren't required for time being but these apps are still consuming resources and thus, it affects the number of available resources and in lack of these resources, the screen might crash if there are too many apps opened at once or the phone can restart randomly thus destroying the work or data that ain't saved. You can close the apps by clicking the 'Recent' app and swipe close. You can also Force Stop the app by going to 'Settings >> Apps >> Running >> Click on individual apps >> Force Stop'.
Safe Mode
If there's any third party app causing the issue, you can check it out by going to the safe mode that helps ascertain if a recently downloaded app is causing the problem. If the phone works totally fine when in safe mode, uninstall the app which you recently downloaded.
Check for app updates
Open Google Play Store on your phone and check out the list of apps installed on your phone by clicking on 'My apps and games' and update all the apps enlisted. It is because outdated apps can create a lot of nuisance whereas updates are available to fix any bugs or errors discovered by the developers. This includes performance boosters and a series of other improvements which is why it is one of the most recommended methods to curb any software-related issue.
Reset the device
Put an end to this random restarting and freezing problem, you can reset the phone in factory settings and here's how you can do it.
Switch off the phone by pressing the power button.
Next is to press power key and volume down key together in order to boot into Recovery Mode.
Once the phone accesses the recovery mode, you need to select the option tagged as 'wipe data/factory reset' and it's done.
Report it to a service center
Last but not the least, if nothing works on your phone which is not likely to be but there's always a possibility, you must report it to the service center as constant and random reboots, screen freezing and app crashing issues can damage the phone's performance and much more.
Read More: