Microsoft Store is a one-stop solution for all your software requirements. Where you can download paid and free Softwares easily in one click. However, there are times when you just are not able to download apps in Microsoft Store. Many users have reported that they are not able to use Microsoft Store to download apps. And in some cases, Users report Microsoft Store apps stuck on downloading error. Today we are going to address these issues with possible solutions to fix the issue once for all.
Microsoft pushed the store to get new apps for your phone ever from Windows 8. Since then, it has evolved a lot from the past. The modern store app in windows 10 is well integrated and much more robust. You can get many apps and games from the store. But when you want to download new apps from the store, you might have noticed the download is not proceeding or stuck at pending. That the reason you have searched for this topic. So in this guide, we will be providing solutions for this issue.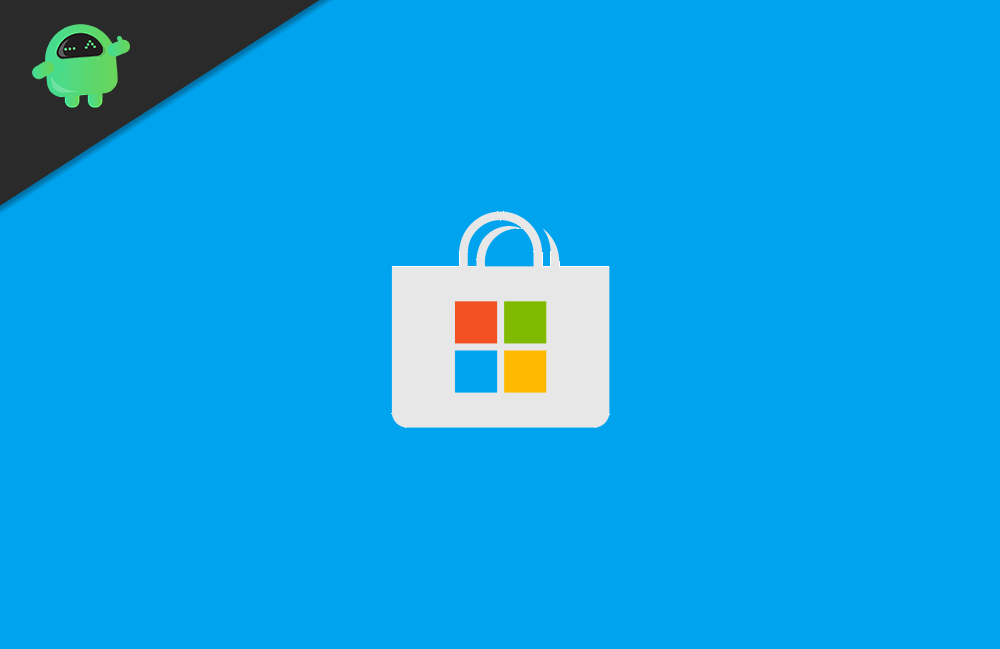 Microsoft Store Apps Not Downloading On Windows 10 – How to Fix?
The root of the problem may be due to many reasons since we cannot say this is the only reason until we try all possible solutions. So follow this guide and solve your problem.
Check Network connections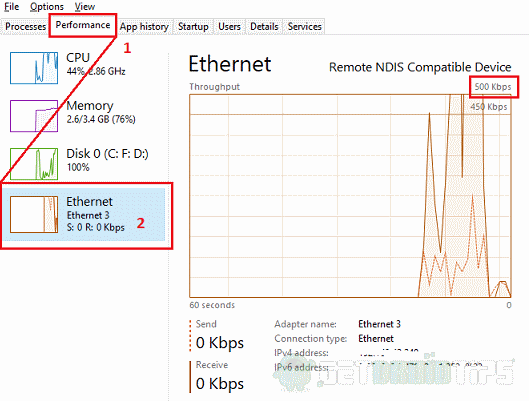 To download apps from the store, you need a stable and decent internet connection. Check with your setting that you are connected to a reliable network. Use Task Manager to find out there is network activity. Press Ctrl+Shift+Esc at once; it will open Task Manager. Click on the Performance tab and check for network usage. A stable 500kbps or 1mbps is enough for download. It low. You should check your network connection.
Check pending Downloads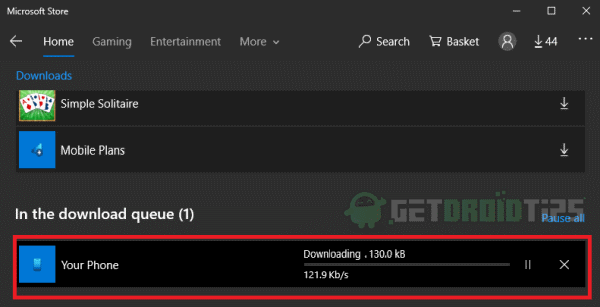 If there are any pending Downloads ongoing on the store, you cannot download any app until it gets finished. So, let it finish or cancel it if you don't need it. Open Store>Download and scroll down to the In the download queue list, and take action.
Check for Windows Update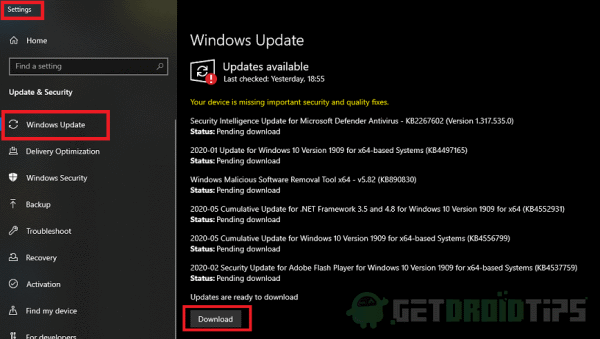 If any Windows update is downloading in the background, it will not let the app to download to complete in the store. Because you may be running an old incompatible version of the store, or the update is consuming most of your bandwidth. In such a situation, let the update to complete and check if you can download the app.
Check Storage availability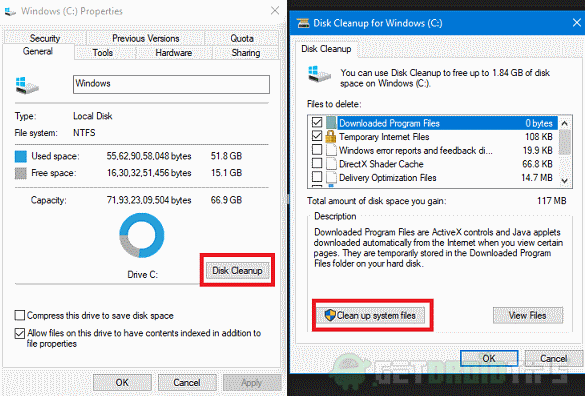 If there is no enough space for downloading new apps, this might happen. Check for free space in C: drive (Windows partition) and try cleaning space using the Disk Cleanup utility. So, Right-Click on the Disk, Select Properties>Disk Cleanup. You can also tap on clean up system files to clean update leftovers, temporary system files, etc. to gain more free space.
Restart the PC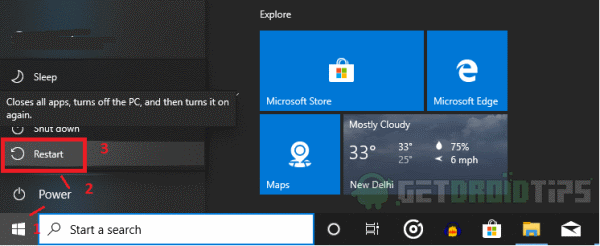 Most cases were successful with a simple restart, and it won't take long. You should properly restart your PC, not just shut down and Power on. Use Start>Power Options>Restart.
Sign-out and then sign in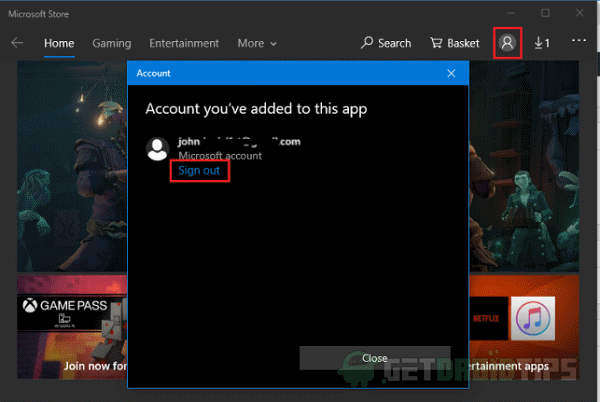 You can try to sign out of your Microsoft account and then sign back in to check. Sometimes, it can be stuck if not logged in properly, or the account password has been changed and not updated on the PC.
To do so, open your profile icon on the right. This will open a pop-up, click on sign out from there and confirm. Now close the app, open again and tap on the profile icon, now you can log in to your Microsoft account from the pop-up. Select from the list if already logged in, or add a new account from there. After logging in successfully, check if you can download any app.
Reset Store app from settings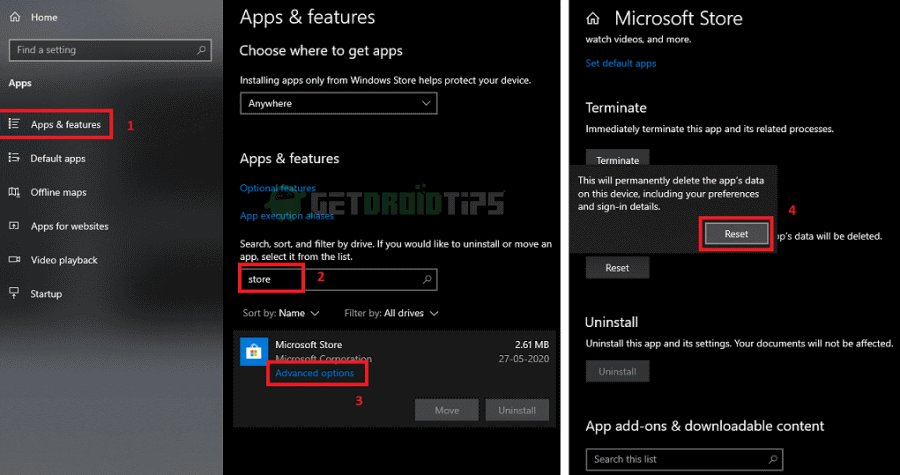 Sometimes some settings or some previously stuck downloads can cause the problem. We can reset an app just as we would clear data on an android phone. To reset the app,
Open settings and click on All apps.
Then, click on all apps and scroll down or search for the "store" and click on the store app.
Click on Advanced options, scroll down and click on Reset and again on "Reset."
Now you have reset the app. Open the store and Login again, as mentioned in solution one, and see if you are able to download apps.
Using wsreset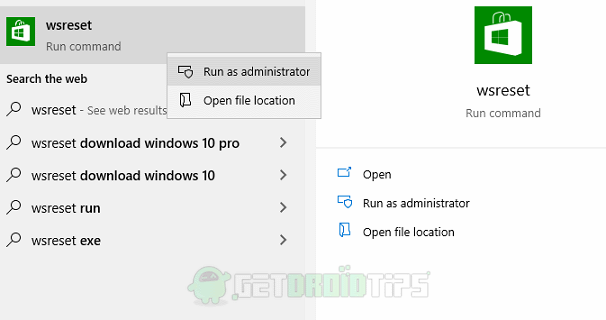 Windows 10 has a new feature, a function called wsreset, which clears the cache of the Windows store. Some redundant cache files may be causing the issue. It's a command that you can either run from the start menu by searching for wsreset or from the Powershell environment. Let's see the easiest way. Click on Start menu and type "wsreset", right-click on the app and click on Run as administrator. Now lets it run its code. Once completed, open the Store app again to check if you can download apps without any issue.
For the Powershell method, open a Powershell window as administrator and type in wsreset, it will run the code and do the work.
Reinstall Microsoft store Package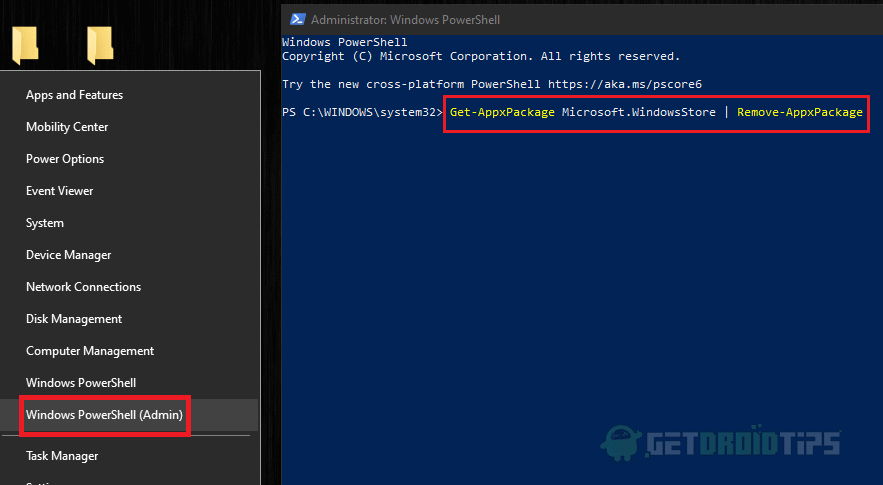 You cannot uninstall the Microsoft store app as you would uninstall any other app. But you can accomplish the task in the Powershell window by issuing some Admin level commands. Open an elevated PowerShell window, i.e, as administrator—Right-click on Start and select Windows Power-Shell (Admin).
Firstly type this:
Get-AppxPackage Microsoft.WindowsStore | Remove-AppxPackage
Hitting enter will remove the Store package from our system. Once that has been completed, now we should install the package from the PowerShell menu itself.
Finally, type this:
Add-AppxPackage -register "C:\Program Files\WindowsApps\Microsoft.WindowsStore*\AppxManifest.xml" -DisableDevelopmentMode
This command will reinstall the store package upon hitting enter. So now that we have reinstalled our store app, get into it, and see if an app is downloading or not.
Refresh your PC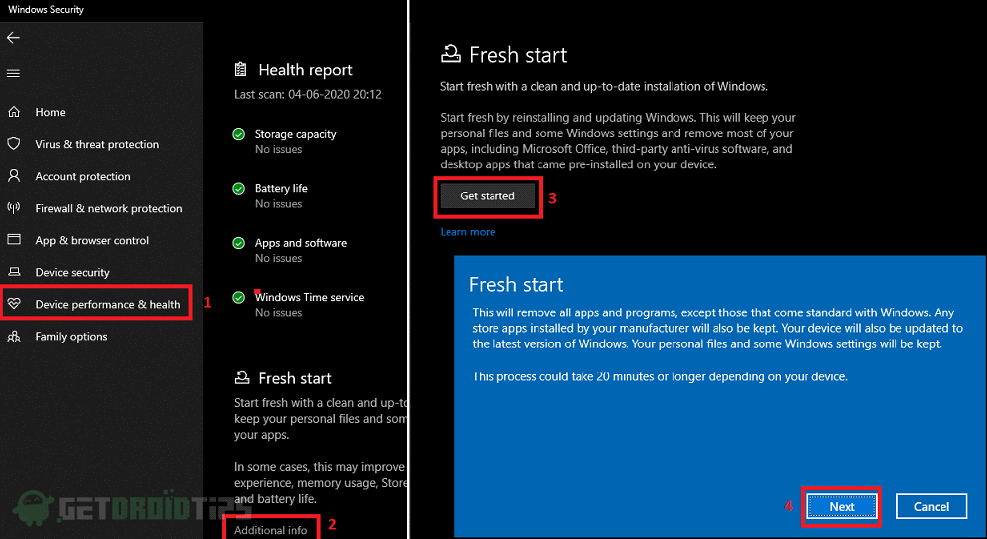 Refreshing your PC gives you a fresh start of your Operating system as if it was when you installed it. So, this will remove installed apps and Settings. Although personal files will be kept. This is also recommended if your PC is running slow due to many bloat apps that you installed lately. To refresh your PC, follow these steps:
Open Windows Security app by navigating to Settings>Update and security> Windows security and click on Open Windows security.
Click on Device Performance and Health tab and scroll down to Fresh start and tap on Additional info.
Now Click on Get started, you will be asked for admin password, give and select on Next and follow the instructions.
In the end, the function will refresh your PC and Restart it for you. If you have connected the PC to the internet, it will automatically download and install new updates for the PC at the same time.
Upon completion, open the Microsoft Store app and login with your Microsoft account. Now check if the issue is solved.
Conclusion
So, to sum up, these were the solutions you can try to rectify the windows store not downloading or stuck at Download pending issue. Again if none of them works, you are left with only one option that is to reinstall your copy of windows or to perform Reset from Update and recovery under settings. But in most cases, the above-given solution should work fine without any issues or hassles.