Microsoft Store serves as a one-stop hub for downloading a diverse range of games and applications spanning various genres. Not only does it host UWP applications, but it has also expanded to include Windows Classic Applications. However, recently, users have encountered issues while accessing the store or attempting to download files from it. One such problem that has garnered numerous complaints is error 0x80131500.
You might have come across the error message "Try that again – Something happened at our end. Waiting a bit might help. The error code is 0x80131500, in case you need it." This error can be quite frustrating. So, what can be done to resolve it? In this tutorial, we will explore various methods to fix Microsoft Store error 0x80131500 on Windows 10 and 11. Let's dive in!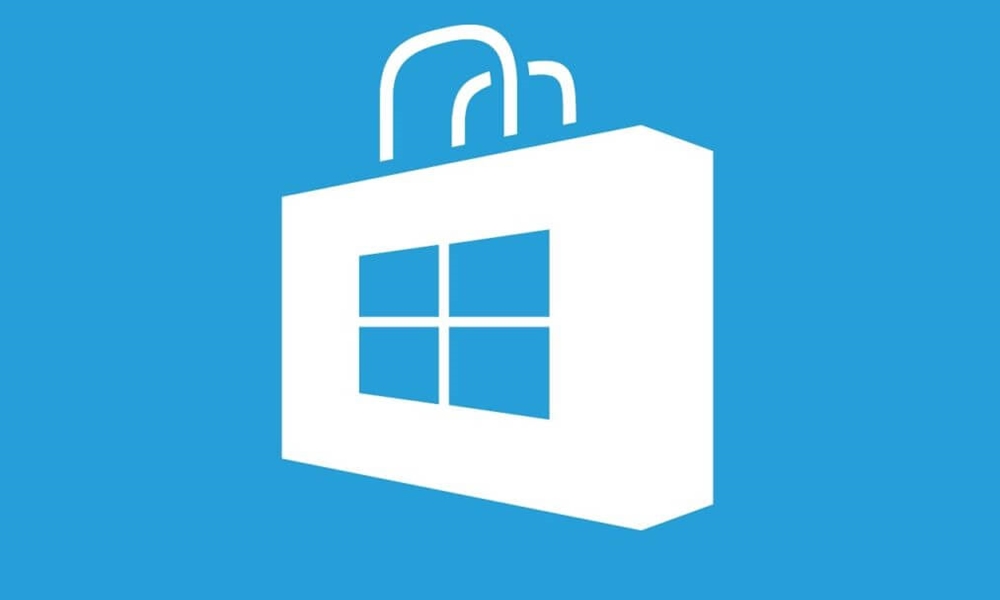 What is Microsoft Store error 0x80131500
Microsoft Store error 0x80131500 is an error code that occurs when users are trying to access the Microsoft Store or download applications from it. This error usually signifies a problem with the user's internet connection, the store's cache, or some underlying system issues. The error message often appears as "Try that again – Something happened at our end. Waiting a bit might help. The error code is 0x80131500, in case you need it." It prevents users from downloading or updating apps, which can be quite frustrating.
Fix Microsoft Store error 0x80131500 on Windows 10 and 11
To fix the above-mentioned error, there are quite a few workarounds that you could try out. There isn't any universal fix for the same. As a result, we have shared six different methods to fix this error. Without further ado, here are the possible fixes for the Microsoft Store error 0x80131500.
Fix 1: Use the Windows Store Troubleshooter
Microsft has dedicated troubleshooter software for its Store. So go ahead, download the Troubleshooter app for Windows Store and install it on your PC. Launch it and follow the on-screen instructions. The software should find and rectify the issue.
Fix 2: Use the Built-in Windows Utility Tool
You could also try out the Windows Utility Tool to fix the Microsoft Store error 0x80131500. Here is what needs to be done.
Launch the Run dialog box using the Windows+R shortcut key combinations. Type in Control Panel and hit Enter.
Within that, make sure that the Category option is selected under the View by option.
Now click on System and security and head over to Action Centre.

Under that, click on Troubleshoot common computer problems.
Click on Hardware and Sound and type in Windows Start apps in the search bar.
Open the option by the said name and click on Advanced link and make sure that the Apply repairs automatically option is selected.
Follow the on-screen instructions that appear and then wait for the troubleshooter to finish the scan.
Once that is done, try accessing the Windows Store, the error 0x80131500 error should have been fixed. If not follow other fixes mentioned below.
Fix 3: Reset the Microsft App Store Cache
Clearing the temporary data for the store might also rectify the said issue. To do so, follow the below steps:
Launch the Command Prompt in an elevated mode (i.e. as an administrator).

Type in wsreset and hit Enter. The cache deletion process will then start and will reset the store as well.
if this is somewhat lengthy for you, then there is another way to carry out the said task. Press Windows+X to bring the Run dialog box and type WSReset.exe. Click OK and wait for the process to finish.
Once it does, the Microsoft Store error 0x80131500 should have been rectified. Otherwise, you could also try out some other workarounds mentioned below.
Fix 4: Check Date, Time, Location
If there are some discrepancies in the date and time of your system, the Microsoft Store might not function as expected. If they are not correctly set up, you might face issues while connecting to the store's server. In that case, you could do the following:
Open the Settings menu, either from the Start menu or use the Windows+I keyboard shortcut.
Head over to Time and Language and click Date and Time.

Click on Set time-zome automatically. Or you could manually adjust the time zone if automatic one still isn't able to set the correct time zone. To do so, go to Time Zone and select the correct time from the menu.
Likewise, also make sure that it is showing the correct location. Inside Time and language, click Region and Language. Expand the Country or region or drop-down menu and select your location.
Once done, restart your PC and launch the store. The Microsoft Store error 0x80131500 might have been corrected by now. Otherwise, here is what else could be done.
Fix 5: Re-register Microsoft App Store using PowerShell
You could also re-register Microsoft App Store using Powershell. Here is how that could be done.
Head over to the Start menu and type in PowerShell. Launch it as an administrator.
Copy-paste the below command in the PowerShell window and hit Enter:
powershell -ExecutionPolicy Unrestricted Add-AppxPackage -DisableDevelopmentMode -Register $Env:SystemRoot\WinStore\AppxManifest.xml
Once done, restart your PC and access the Windows App Store, the error 0x80131500 should be rectified. If not try changing the DNS, as mentioned below.
Fix 6: Modify DNS Settings
Open the Run dialog box, enter ncpa.cpl and click OK.
Next right-click on your current connection and click on Properties.
Double click on Internet Protocol Version 4 (TCP/IPv4) and select Use the following DNS server addresses option.

Now type in 208.67.222.222 in the Preferred DNS server box and 208.67.220.220 in the Alternate DNS server section.
The above was an Open DNS address. You could also try using Google's public DNS address. To do so, replace the above DNS with 8.8.8.8 and 8.8.4.4, respectively.
Conclusion
So these were some of the fixes related to the Windows App Store error 0x80131500. Let us know which of the above methods worked in your favour. Likewise, check out our iPhone Tips and Tricks, PC tips and tricks, and Android Tips and Tricks for more such tips.