If you are new to the clubhouse audio chat messaging, then in this guide I will teach you how to start a clubhouse room. And I will also explain to you how you can moderate over a chatroom efficiently. You need to be an active user of the Clubhouse app to be able to follow this guide. As of now, the app only allows a new user on the basis of invites from the existing users. The app is not open for everyone to join.
I have discussed starting a clubhouse room and scheduling an event. You will be a moderator if you create a chatroom that carries out discussion on a certain topic. You can control how the communication happens and manage the participants. Being a moderator, you can open or close a clubhouse room. Make sure that you don't assign anyone randomly as moderator otherwise they may authorize unnecessary control over the chatroom.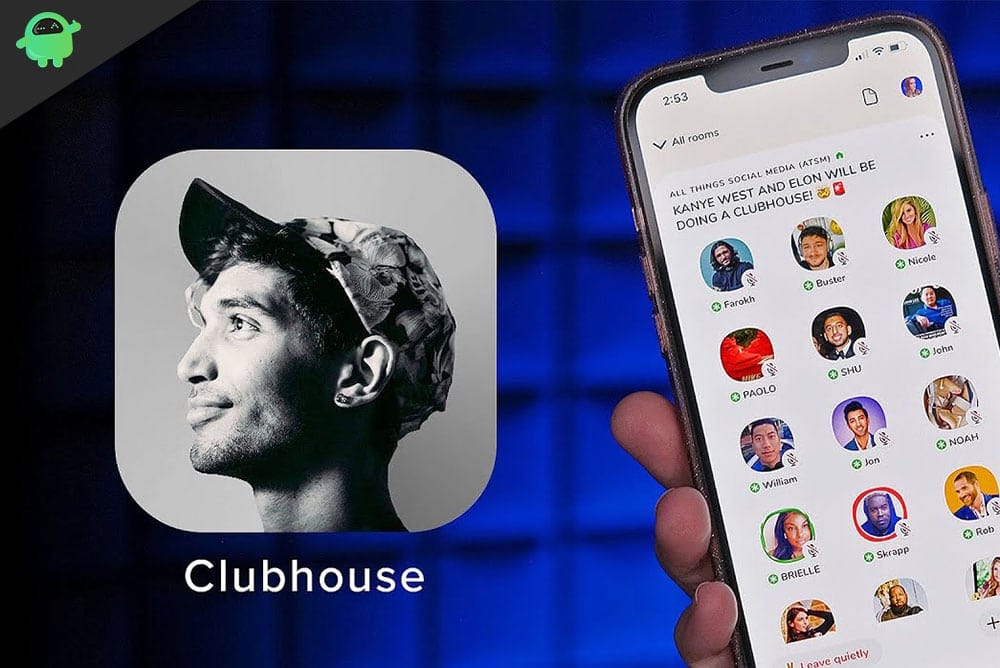 How to Moderate a Clubhouse Room
Let's learn all the primary things we need to learn about moderating a clubhouse room.
Scheduling a Clubhouse Room
Open the Clubhouse app
Tap the calendar icon
Next again tap on a calendar icon with a + sign
Next, you have mentioned the event name, date, and time
You may include a co-host as well
For better understanding for attendees, you should jot up a description of the event in about 200 words
Finally, click on Publish to make the event public and you can also share it on Twitter or other platforms.
How to Check for Scheduled Events
Tap on the calendar icon
Then tap on the Upcoming for You
Select My Events to check out the already scheduled events
Creating A Spontaneous Clubhouse Room
This room will not be scheduled
Tap on Start a room from the Main Hallway
There are three types of Spontaneous Clubhouse room: Open, social, and closed
In an Open Room, everyone can join
The Social room will allow the people that you follow-on Clubhouse
The Closed room will be restricted to people that only you invite
Some tips to Moderate A Room Clubhouse App
Here are some pro tips to moderate your Clubhouse room
Set some rules for the room that everyone must adhere to
Properly introduce yourself as the moderator and the topic of discussion in that room
Reset the room if in very short notice more people continue to join the Clubhouse room
Can An Existing Moderator Set Another One as Moderator?
Yes, you as a moderator can set another moderator for a clubhouse room. It's not possible for one person to constantly manage a room where a lot of people are participating in a conversation.
Tap on someone's profile that is active in the room
On their profile, there will be an option Make A Moderator. Tap on that
Now, that person will be a moderator
Whoever becomes a moderator a snowflake symbol with a green background will show up beside his name
As a moderator, you should always participate with other members in a discussion. You should not just be a robotic managing face of the clubhouse room. Encourage questions and answers from the members.
If you know someone is able to answer promptly on the topic under which the clubroom house is based, then do give them chance to speak their mind. Side-by-side also encourage other members who may be new or shy in communicating.
Make sure that if someone is asking a question his query gets resolved. If no one answers a query, you can yourself try to answer it. An interactive clubhouse room can last for days if moderated in a proper and friendly manner.
Remove Anyone Breaking the Rule or Misbehaving
As a moderator, you should ensure that no member is breaking the rules of the clubhouse room and not behaves in any unparliamentary manner. If you find someone breaking the rules, warn them and then remove them if they repeat their actions.
How to End A Clubhouse Room
It's pretty simple to end a room any time on the Clubhouse app.
Tap on the three-dot icon at the upper right corner of the clubhouse room
From the menu select End Room
If you are a moderator, you will see a prompt asking you to close the room before leaving
You may assign someone else as a moderator before you leave if you do not want the clubhouse room to end abruptly and if the discussion going on is valuable and productive.
So, that's some of the important and basic things you need to know to moderate a Clubhouse room efficiently. I hope that this guide was informative.