Fire God Liu Kang's Mortal Kombat 1 is a part of the Mortal Kombat Universe that brings a new fighting system, game modes, and extreme fatalities. NetherRealm Studios and Warner Bros. Games have done a great job with this twelfth main instalment in the Mortal Kombat lineup. It also serves as both a sequel to Mortal Kombat 11 and the reboot that offers gore-themed action gameplay. Meanwhile, it seems that several players are facing the Mortal Kombat 1 (MK1) Brutalities Not Working issue as expected initially.
Though the title offers brutality features in the gameplay with some key combinations where moving the character fast enough and performing actions will be crucial, some players encounter conflicts. As per multiple reports, affected players and pre-owners are unable to move their characters correctly in finishing touches and that's why the brutality may not trigger properly. Whereas some say that there are issues with the display animations which eventually cause such an issue.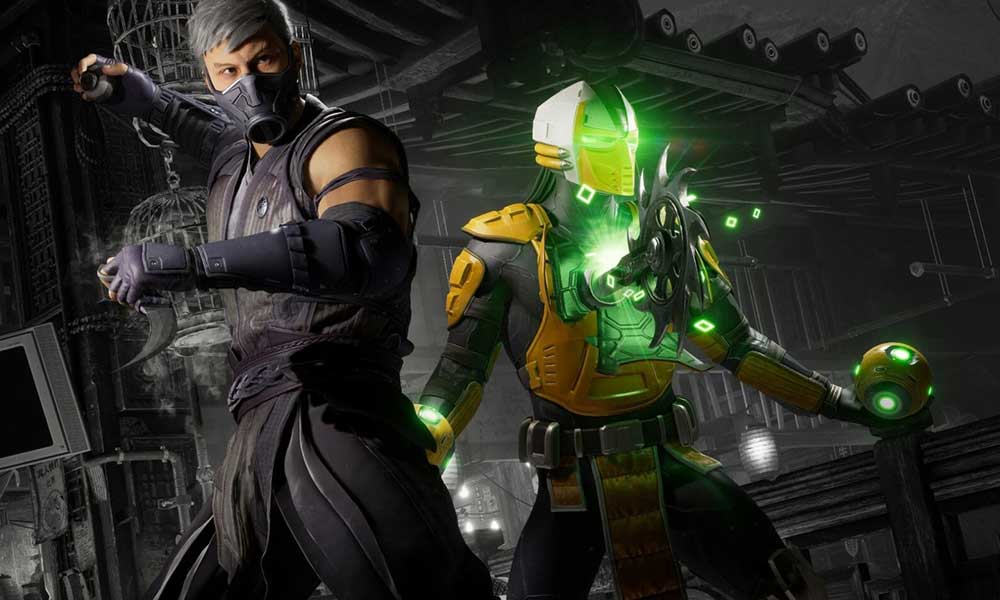 Fix Mortal Kombat 1 (MK1) Brutalities Not Working
It can also be possible that somehow the in-game character-specific bugs or glitches are causing such an issue. At the time of writing this article, there is no official acknowledgement or solution available yet. Since each character has a unique set of abilities and brutalities, incorrect brutality working or animation glitches may also affect other in-game characters in a broader aspect. Now, if you're also one of the victims to encounter such an issue then don't worry.
Fortunately, here we've managed to share with you some workarounds that should come in handy. Make sure to follow all troubleshooting methods until the problem has been fixed. So, without wasting any more time, let's jump into it.
1. Restart the Game
It's highly recommended to simply restart the game on your respective device to ensure there is no issue with the temporary glitch or game file loading. As rebooting the system or game doesn't take too much time, there is no harm in doing so.
2. Update Mortal Kombat 1
Sometimes an outdated game version can also bring multiple bugs or issues like in-game actions not working properly. It's better to update your game by following the steps below. If an update is available, then install the latest patch. To do this:
For Steam:
Open the Steam client > Go to Library.
Click on Mortal Kombat 1 from the left pane.
It'll automatically search for the available update.
If there is an update available, make sure to click on Update.
The process may take some time > Once done, close the Steam client.
Finally, reboot your PC to apply changes, and then try launching the game again.
For Epic Games Launcher:
Open the Epic Games Launcher > Head over to Library.
Now, click on the three dots icon of Mortal Kombat 1.
Make sure the Auto Update option is turned on.
For PlayStation:
Turn On your PS4/PS5 console > Go to the Home screen.
Now, navigate to the main menu on top.
Head over to the Games tab.
Select Mortal Kombat 1 to highlight it.
Press the Options button on your controller.
Finally, choose Check for Update from the drop-down menu.
For Xbox:
Turn On your Xbox One or Xbox Series X|S gaming console.
Press the Xbox button on your controller to open the menu.
Now, scroll down to the right > Choose Settings.
Scroll down until you see Updates & downloads.
From the next page, select Keep my console up to date and Keep my games & games up to date to enable the checkbox.
3. Verify and Repair the Game Files
In case, there is an issue with the installed game files on the directory and somehow it gets corrupted or missing then repairing the game files will be useful. Thankfully, most of the game clients do the job for you in an easy way.
For Steam:
Launch Steam > Click on Library.
Right-click on Mortal Kombat 1 from the list of installed games.
Now, click on Properties > Go to Local Files.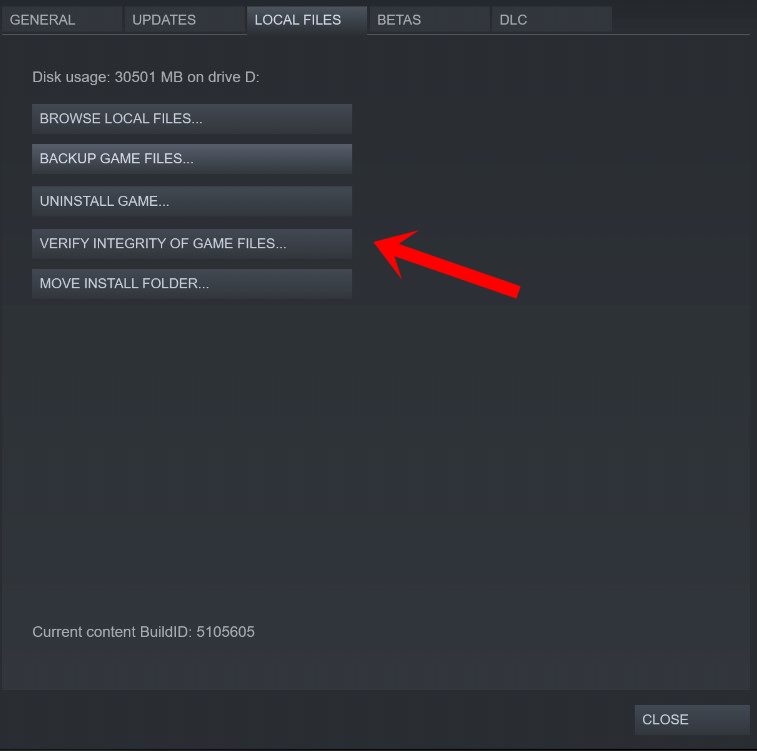 Click on Verify Integrity of Game Files.
You'll have to wait for the process until it gets completed.
Once done, just restart your computer.
For Epic Games Launcher:
Open the Epic Games Launcher > Click on Library.
Click on the three-dots icon of Mortal Kombat 1.
Now, click on Verify and it'll start verifying the game files.
Wait for the process to complete and restart the launcher.
4. Disconnect and Reconnect the Keyboard or Controller
It's recommended to simply disconnect and reconnect the keyboard or controller manually whatever you're using to check if the problem has been fixed or not. A loose connectivity or non-detection of the peripheral device can trigger multiple issues.
5. Practice with Correct Key Combo Timing
Always try practicing in your leisure time if you want to master on brutality combo in Mortal Kombat 1. A brutality attack combo can be match-winning in most scenarios. So, you can't easily let it go untouched. The right situation and right timing are crucial when using such deadly combos in fast-paced action gameplay. To do so:
First, you should be familiar with the brutality combo buttons so that you can use the keys even without watching them.
Next, try pressing the combo keys quickly enough to avoid an attack from the opponent. Don't let the enemy hit first. You should be the first one.
Press and hold combo buttons to work them as expected. Sometimes quickly pressing the combo buttons and then releasing them quickly again might not properly register the combos correctly in the game's system.
Always keep watching your health and your enemy's health bar to understand when to hit the brutality combo. You can also listen for audio cues to get better opportunities.
To check the brutality key combos for Mortal Kombat 1:
Go to the Pause menu in Mortal Kombat 1.
Select Move List > You'll see Brutalities under Fatalities on the Finishers tab.
Here you'll see the move name and the input button combination.
Just activate it and you're good to go.
Please Note: For the Klassic Brutality on PS5, press and hold the Down D-pad + Triangle to initiate the animation. For Xbox, long-press the Down D-pad + Y button combo.
6. Check for Software Updates
You should try checking for the system software update periodically because an outdated build can trigger multiple issues or bugs over a period of time. Whereas the latest software update brings new and improved features apart from bug fixes. To do it:
For PlayStation:
Go to the Settings menu on the PlayStation console.
Select System Software Update.
Check for available updates and follow the on-screen instructions to complete the update process.
Once done, reboot the system to apply changes.
For Windows:
Press the Win+I keys to open Windows Settings.
Click on Update & Security.
Select Check for updates under Windows Update.
If there is a feature update available, select Download and Install.
Wait until the software update is complete.
Once done, restart your computer to install the software update.
For Xbox:
Press the Home button on the Xbox console to open the Dashboard menu.
Now, select Settings from the bottom of the menu > Select All Settings.
Choose System > Select Updates.
Select Update Console (if available) > Follow the on-screen prompts to complete the update process.
Once done, make sure to restart the console to apply changes.
7. Adjust In-Game Keybinds
You should manually enter into the Mortal Kombat 1 keybinds settings and then check for the brutality key combo respective to the keyboard or controller whatever you use. It's also worth mentioning not to press the key combo multiple times. Mostly, long-pressing the key combo in action games do come in handy with overkill a character.
8. Report This Bug
If none of the workarounds help you then make sure to report this bug to the Mortal Kombat bug reporting forum so that developers can deep dive into it. As the title is new in the market, the chances are high that it'll have more bugs or stability issues. So, developers will need more time to make it stable enough with fewer bugs.
That's it, guys. We hope this guide was helpful to you. Feel free to ask in the comment below.