A significant number of players reportedly encountered some technical issues after the release of NBA 2K20 in September last year. One of these issues is the error code 6f8ce31b.
As we know, errors in-game are considered one of the worst and are known to destroy the complete gameplay. So it becomes necessary to fix them at the earliest. In this guide, we will take you through potential fixes for this issue in NBA 2K20.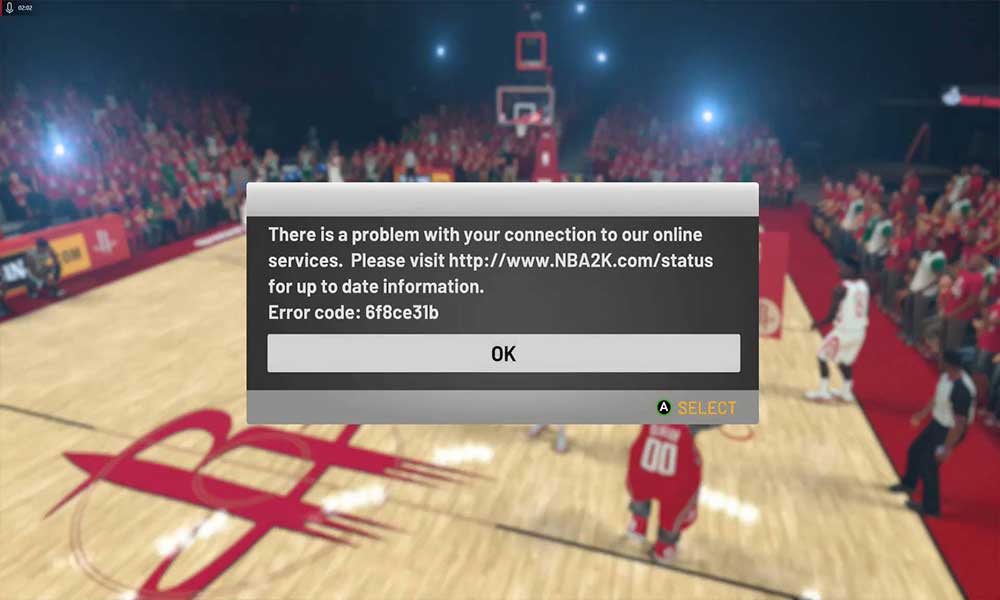 Fix error code 6fce31b in NBA 2K20
The error code 6fce31b is one of the most annoying issues in NBA 2K20. It tends to come up when the player has just beaten the NBA finals, and then discover that they are unable to play another game in MyCareer. At times, it even manifests just before you are about to win that final match against the Warriors. The game gets stuck. As a result, it is keeping you from achieving that coveted victory.
Unfortunately, we do not yet know the exact reason behind this error message. Thus, there exists no definitive solution for it yet. However, certain methods seem to have worked for some users, which we have listed below.
Uninstalling and reinstalling the game seems to have worked for some people.
A number of users have also managed to resolve it by simply closing the game and launching it again a few days later.
Apparently, playing a quick pickup game in the Neighbourhood shows MyCareer that you are connected to the internet, and fixes the issue. However, there is some dispute regarding this one.
Choosing "OK" and opening up MyCareer again has been reported to restart the match, and lead to the Warriors going postal over the player.
We hope this guide helps you with potential fixes and solutions. If you liked this, do remember to check our other Windows Guides, Gaming Guides, Social Media, iPhone Guides, and Android Guides to read more. If you have any doubts or feedback, comment down with your name along with the email ID, and we will reply shortly. Also, subscribe to our YouTube Channel for awesome videos related to Android and Gaming. Thank you. We will be updating this section when we get more information regarding this error code. Stay tuned!