Are you experiencing NBA 2K21 error Code A40C9996? Then, don't worry! We will help you deal with this A40C9996 bug which occurs while you try to run the NBA 2k21 game. However, there are various reasons why this error code A40C9996 occurs in NBA 2K21. But, the main culprit for this issue is still not clear.
In the meantime, so far, there's no official announcement from the 2k sports side about fixing this issue. Meanwhile, there are the majority of ballers who experienced NBA 2K21 error Code A40C9996. That really looks weird, when we get such kind of error due to which we are unable to play our one of the favourite game. But, know you do not need to worry more. Yes, you can just simply follow the guide till the end.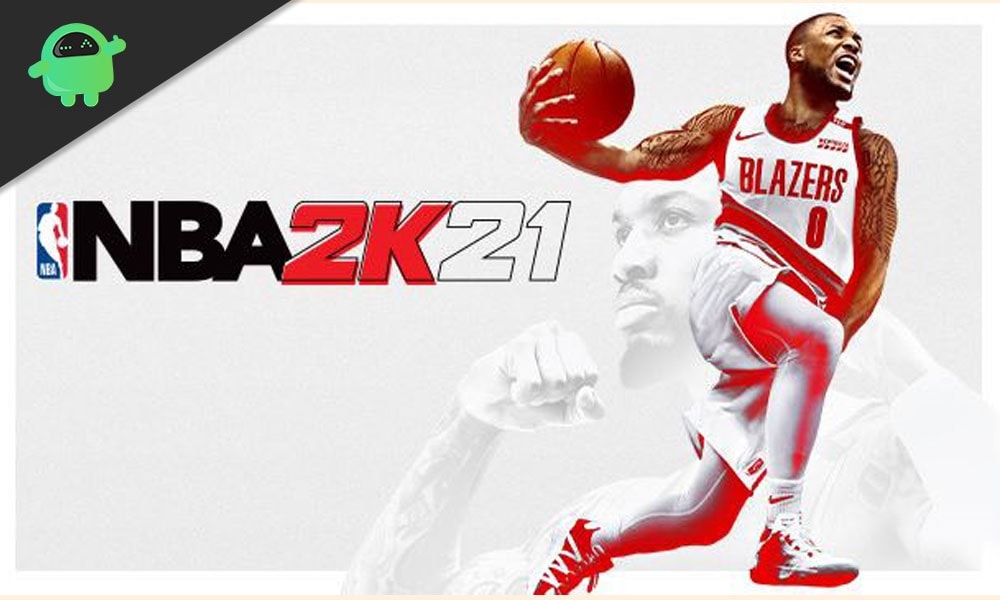 Fix: NBA 2K21 Error Code A40C9996
NBA 2K21 has some unusual upsides bugs compared to the previous instalment. One of them is error code A40C9996, which spills this game's excitement. However, if you think this error is fixed automatically, you are wrong. You have to do something on your own until developers provide some permanent fixes to this error. If if you are here looking for a solution to fix this error, follow the guide further.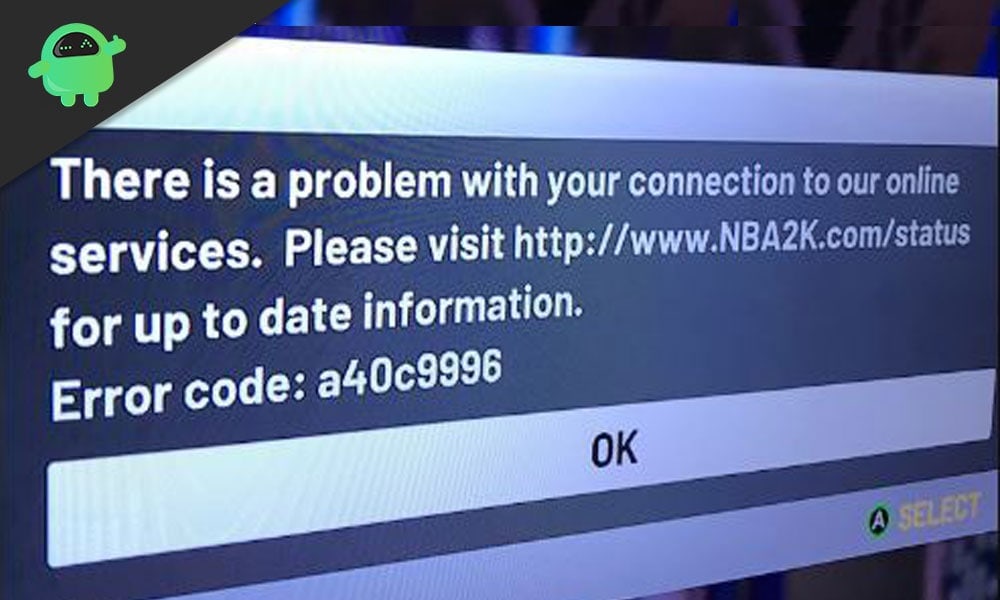 Fix 1: Check Server Status
This is the first step you have to take because sometimes the server issue might be the main cause of this issue. So, it is the first process that you need to do. You should first check if any known or unknown server errors or problems are going on. You can check the server related issue by checking the official website or official Twitter handle of NBA 2k21 once you've successfully checked the server related issue and find that there no ongoing service maintenance. Then, you need to follow the next troubleshooting step to fix the NBA 2K21 error Code A40C9996.
Fix 2: Restarting the Game
This is one of the best remedies that you should perform. First of all, close the NBA 2k21 game and rerun it. Once it successfully launched on your device, check if you play the NBA 2k21 on Steam. Suppose you find that nothing happens. Then, you can also try restarting the Steam client using the task manager. However, to open the task manager, press and hold the control + alt + delete button from the keyboard. Then, close the Steam and rerun it. Now, launch the NBA game and see if the NBA 2K21 error Code A40C9996 issue gets resolved.
Fix 3: Restart Your Device to Fix Error Code A40C9996
If restarting the game and the client doesn't help you fix the issue. Then, the better option is to restart your PC, PS4 or Xbox one, or whichever device you are using and see if that will change anything. However, in case restarting the PC or Console won't help you fix this issue. Then, you can perform our next potential solution to resolve NBA 2K21 error Code A40C9996.
FIx 4: Restart Your Modem or Router
If you are still struggling with the NBA 2K21 error Code A40C9996, then you may try rebooting your modem/router. It might be possible that due to an unstable connection, the error has occurred. So, by simply troubleshooting your router or modem, it may be possible that it help you fixing the NBA 2K21 error Code A40C9996.
To restarting your modem or router, follow the steps given below: –
To reboot your router or modem, you first need to make sure that you turn off the power button normally. Then, unplug all the power outlet wires.
Now, you have to wait for about 30 seconds, afterwards plug in each cord correctly and turn the power button on.
After that, leave it until it gets connected to the local network. Then, open the game and see if the problem goes away.
Fix 5: Check For System Update
This is another simple routine fix that you have to do while dealing with NBA 2K21 error Code A40C9996 problem is to ensure that your system's software is up-to-date. This means that your device operating system must be updated with the latest versions. However, by default, your computers and consoles are set to get and download the system updates automatically. But, sometimes, due to network error, it might be possible that it is unable to search for the latest update online. So, all you need to ensure that if there's any new update available manually.
Fix 6: Check Your Game Files to Fix Error Code A40C9996
Many players are reported that NBA 2K21 error Code A40C9996 error is fixed when they verify their game files and repair the game files. So, you may also try this fix to get rid of NBA 2K21 error Code A40C9996.
You can simply press the windows button at the lower-left corner, search for the NBA 2k21 app and right-click on it. Then, select app settings from the opened drop-down menu. After that, click on the Repair button.
Note: If you bought NBA 2k21 on Steam, you could try using Steam's verify the integrity of the game files tool to check and repair your game file integrity.
Fix 7: Reinstall the Game
This is one of the harshest steps to perform because it might be possible that reinstallation may delete your saved game. So, think before you go about reinstalling the game. However, we recommend you reinstall the game only if you do not have any other choice.
Conclusion
This game has many problematical issues, but eventually, it's about the shekels. This type of creepy issues that plague the game is quite annoying. However, you should go ahead and follow the above mentioned potential workarounds. Let us know in the comment section if you still have any doubt. We hope you find this guide helpful.