When it comes to a basketball simulation video game based on NBA, 2K Sports are well-known for their NBA 2K series. Recently, they've released the NBA 2K22 title which is the 23rd installment in the NBA 2K franchise and a successor to the previous generation NBA 2K21 game. Now, plenty of NBA 2K22 players are getting affected by the Error Code 727e66ac mostly on consoles. If you're also facing the same, you can follow this guide.
If you're an NBA 2K franchise fan or even played a couple of titles previously then you must admit that it has its own fair amount of errors in most cases. Although most of the errors can be fixed by some workarounds in NBA 2K22, they seem to persist for a long time even after getting patch updates from developers. According to affected players, they're literally unable to log in to the game and get frequent server disconnections whatsoever.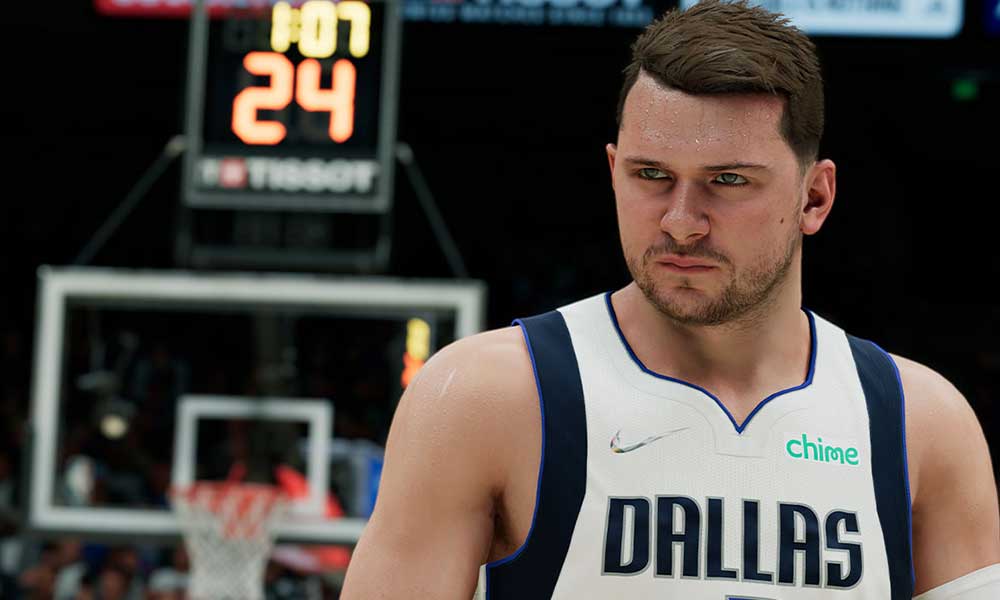 How to Fix NBA 2K22 Error Code 727e66ac
Although there can be some other possible reasons behind this particular error code, it looks like that most players are encountering the same due to the network connectivity issue. Apart from this, the chances are also high that somehow the NBA 2K servers may be down or having an outage for a while that may eventually cause server disconnections or unable to log into the game issue. So, without further ado, let's jump into it.
1. Check NBA 2K Server Status
Before jumping into any solution or conclusion, we should recommend you check the NBA 2K server status first to ensure the game server is running well or not. If in case, the game server has some downtime or the service isn't fully operational at that moment that means the error is fully occurring due to the server-side. Additionally, you can visit the NBA 2K DownDetector website to cross-check the same.
You'll need to wait for a couple of hours or so until the problem gets fixed by the developers. In that scenario, there is nothing to do from your side. So, don't worry.
However, if the game server seems well enough and everything is operational, then make sure to follow the next method below.
2. Check your Internet Connection
Make sure to check out your internet connection properly because sometimes a slow internet speed or connectivity issue or even a stability issue can cause several issues with it. You can also switch between wired (ethernet) to wireless (Wi-Fi) or vice versa to cross-check the network connectivity.
3. Try Making Another Player
You should also try making another player skip the preface and your new player should be able to get into the game straight away.
Then you can quit to the main menu and load the original player again to check for the issue.
It's possible that you won't face the NBA 2K22 Error Code 727e66ac anytime soon.
4. Check NAT Type
It's always recommended to check the NAT type of your internet connection. If you don't have an open NAT Type then it'll be difficult for you to continue playing most of the games in the near future.
Head over to your PlayStation console's XMB (Xross MediaBar).
Hit the UP button on the left side of the controller.
Next, navigate to the Settings menu > Choose Network.
Under the View Connection Status, you can see the NAT Type status.
If it's NAT Type 1 then it's fine. If not then we'll recommend you to contact your service provider as well as try manually changing the NAT type on the console.
5. Cross-Check Open Network Ports
Generally, PlayStation Network (PSN) uses the following ports for communication with game servers. So, you should check out the open network ports of your game too.
Port 465 (TCP) | 3478 (TCP) | Port 3478 (UDP)
Port 983 (TCP) | 3479 (TCP) | Port 3479 (UDP)
Port 1935 (TCP) | 3480 (TCP) | 10070 – 10080 (TCP)
6. Try Using Google DNS Addresses
If in case, there is still the NBA 2K22 Error Code 727e66ac appearing to your console then make sure to follow the steps below to manually include the Google DNS addresses instead of your ISP's DNS address that may have some issues with the server connectivity.
Go to Settings on the PS4/PS5 console.
Select Network > Select Set Up Internet Connection.
Select WiFi/LAN (according to your internet network)
Select Custom > Choose to Automatic for IP Address Settings.
Select Do Not Specify for DHCP Host Name.
Choose to Manual for DNS Settings.
Next, input 8.8.8.8 for Primary DNS and 8.8.4.4 for Secondary DNS.
Select Automatic for MTU Settings and Do Not Use for Proxy Server.
Finally, finish the setup process, and make sure to reboot the system to apply changes.
You can also try using 208.67.222.222 (Open DNS) for Primary and 208.67.220.220 (Open DNS) for Secondary DNS instead of Google DNS.
7. Keep NBA 2K22 Up-to-date
It's also highly recommended to check for NBA 2K22 updates and install the latest version.
Go to the PlayStation home screen > Highlight the NBA 2K22 game.
Press the Options button on your controller.
Select 'Check For Update' and install the update (if available).
Once done, make sure to reboot the console to apply changes.
8. Check Software Updates
Go to the console Settings menu at the top of the PlayStation home screen.
Choose to 'System Software Update' > If there is a new update available, just install it.
Finally, reboot your PlayStation 4/5 console to change effects immediately.
9. Contact 2K Support
If none of the workarounds resolved your issue then you should contact 2K Support for further assistance. They might help you to fix or avoid this error code or try pushing a patch fix as well if something is conflicting with it apart from the server issue.
That's it, guys. We assume this guide was helpful to you. For additional queries, you can comment below.