It seems that some NBA 2K22 players are experiencing issues with the 4b538e50 Error on the console platforms like PS4, PS5, and Xbox series. According to players, they're facing login and disconnection issues which quite frequent or consistent enough. Whereas multiple reports are coming out that it's a network connectivity error that is either happening at the server-side or from your side. If you're also facing the same error, check this guide.
This error basically occurs whenever a player tries to log into the server and the network connection fails. The error message says "There is a problem with your connection to our online services. Please visit http://www.NBA2K.com/status for up to date information. Error code: 4b538e50". Here we've shared a couple of possible workarounds for you that should come in handy. So, without wasting any more time, let's get into it.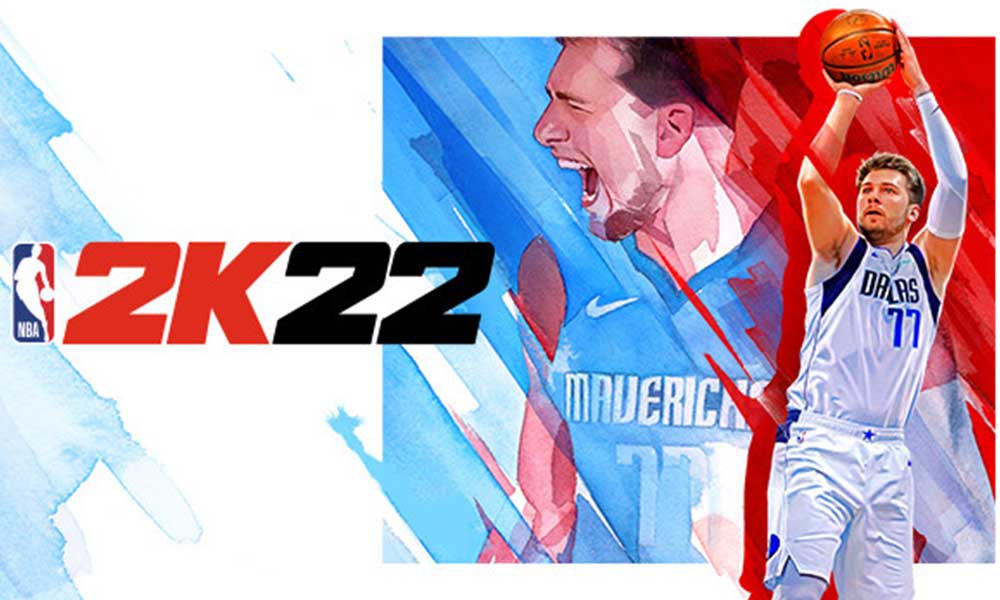 How to Fix NBA 2K22 4b538e50 Error
Before heading over to other solutions or troubleshooting, make sure to restart your console to check for the issue. Sometimes a normal reboot to the system can fix multiple glitches or cache data issues whatsoever. However, if that didn't help you, then try following the methods below.
1. Check NBA 2K Server Status
It seems that there is an issue with the game server or the console server because plenty of players are experiencing server connectivity or disconnection issues. You should try checking out the Xbox Live Status or PlayStation Network Service Status officially to know more.
If there is a server issue or service outage present, then you'll need to wait for a while until the problem gets fixed completely. Once done, make sure to try checking the server status again, and playing the NBA 2K22 game again.
2. Check Software Updates
Checking for the system update on PlayStation or Xbox console and installing the update can resolve multiple issues whatsoever. To do so:
For PlayStation:
Go to the Settings menu on the PlayStation console.
Select System Software Update > Make sure to check for available updates and follow the on-screen instructions to complete the update process.
Once done, reboot the system to apply changes.
For Xbox:
Press the Home button on the Xbox console to open the Dashboard menu.
Now, select Settings from the bottom of the menu > Select All Settings.
Choose to System > Select Updates.
Select Update Console (if available) > Follow the on-screen prompts to complete the update process.
Once done, make sure to restart the console to apply changes.
3. Sign in to your Account for Automatic Verification
Go to the NBA2K.com website and make sure to Sign in to your account to perform an automatic verification via the login.
Note: You can create a maximum of 5 times NBA 2K account on a single console.
4. Go for Credits Roll
Launch the NBA 2K22 game > Make sure to connect and sign in to the account.
Go down to the Options and Features > Go to the Credits section.
Now, let the Credits roll, and you'll be able to see a new Update popup message.
5. Try PathPing and TraceRoute
The chances are high that some software is blocking your connection to the game servers unexpectedly. In that case, you'll need to try a PathPing and a TraceRoute to see if there is any interference happening or not. To do so:
Use a Windows computer that's connected to a Wi-Fi network. Make sure that you're using the same Wi-Fi network for playing the NBA 2K22 game.
Now, open the Windows Start menu, type CMD and press Enter to open Command Prompt.
Then copy-paste the following command and hit Enter:
pathping -n 104.255.107.131
After a few seconds, the command prompt is going to show some statistics. Make sure to copy the output by right-clicking on anywhere in the window and clicking on Select All.
Right-click again and select Copy > Now, open Notepad and press Ctrl+V to paste the statistics.
Go back to the command prompt window again > Type the following command and hit Enter:
tracert 104.255.107.131
Please wait until you see Trace Complete. Copy that information from the Notepad and send both of these documents to NBA2K Support as attachments.
6. Clear Cache on Console
Make sure to clear the cache on the console to check for the issue again.
For PlayStation:
Press and hold the PlayStation (PS) button on your controller.
Select 'Turn Off PS4/PS5' > Let the PlayStation 4/5 console fully power down and wait for around 10 to 20 seconds.
Finally, restart the PlayStation 4/5 console to apply changes.
For Xbox:
Press the Guide button on your controller > Go to Settings.
Select Restart console > Once prompted, select Restart.
In another way, you can simply press and hold the Xbox button on the console for around 10-15 seconds until the console turns off automatically. Now, wait for another 10 seconds to shut down completely and then press the Xbox button on the console again to reboot the system.
7. Reserved Space is Cleared on Hard Drive
The reserved space is the game's space on your hard drive that's been allocated for updates and patches to store automatically. If in case, you've deleted a game's reserved space on the console, the game will re-create it when it launches again. But sometimes the process may get canceled for some unexpected reasons, and eventually, you might encounter problems like NBA 2K22 4b538e50 Error.
8. Your Data is Out of Sync
In some scenarios, the game files may become missing or corrupted due to unexpected reasons and the missing data can't be synced with the game or its server. It can also happen if you've cleared the game's reserve space. So, if you're getting that 'Your Data is Out of Sync' then follow the steps below to fix it:
Please select the 'Play Now' option from the NBA 2K22 game on the console.
Make sure to allow your game to sit on that menu until you receive an update message.
The update message may take quite a long time (possibly hours) to appear depending on where you're in the syncing process.
Once you receive the update message, it'll ask you to go back to the main menu. Make sure to note that when you do this, you'll encounter a loading screen that will apply the update.
Next, you'll automatically be forwarded to the main menu.
If you're experiencing this issue on Nintendo Switch, then try the following steps:
Press and hold the Power button on the Nintendo Switch.
Once you've pressed the button, a menu should appear.
Now, select 'Power Options' > Select 'Power Off' to shut it down completely.
Press and hold the Power button again to turn it back on.
Finally, launch the NBA 2K21 game to check for the issue.
Note: After performing these steps, if you're getting the message that your MyPLAYER Account is expired, then you can follow these steps:
For Computer:
Open a web browser on the PC > Go to the https://www.nba2k.com website.
Click on 'Sign In' at the top-right of the screen.
Now, choose which online service you're playing on (like Xbox Live, PSN, Nintendo, or Steam)
Then enter the valid email address or username and password that you use for those services.
Once you're successfully logged in to the account, this will be considered as new account verification.
Finally, you can reboot your console and re-launch the NBA 2K22 game then sign in to your newly verified account to start playing again.
Enjoy!
That's it, guys. We assume this guide was helpful to you. For further queries, you can comment below.