NBA 2K22 is a popular basketball simulation video game that has been developed by Visual Concepts and published by 2K Sports recently in September 2021. It's purely based on the National Basketball Association that comes as the 23rd installment in the NBA 2K franchise. But somehow we can't consider it as the successor to NBA 2K21 because it adds nothing. Meanwhile, if you're facing the NBA 2K22 Crashing Issue on PS4 or PS5 Consoles, don't fret.
It's quite unfortunate that some NBA 2K22 console players are getting frustrated by the startup crashing or in-game crashing issue on the PlayStation. Although the title seems to crash on PC, the console users are worried a bit extra because the game should run on both the PS4 and PS5 consoles smoothly. Well, here we've shared a couple of workarounds that should help you out.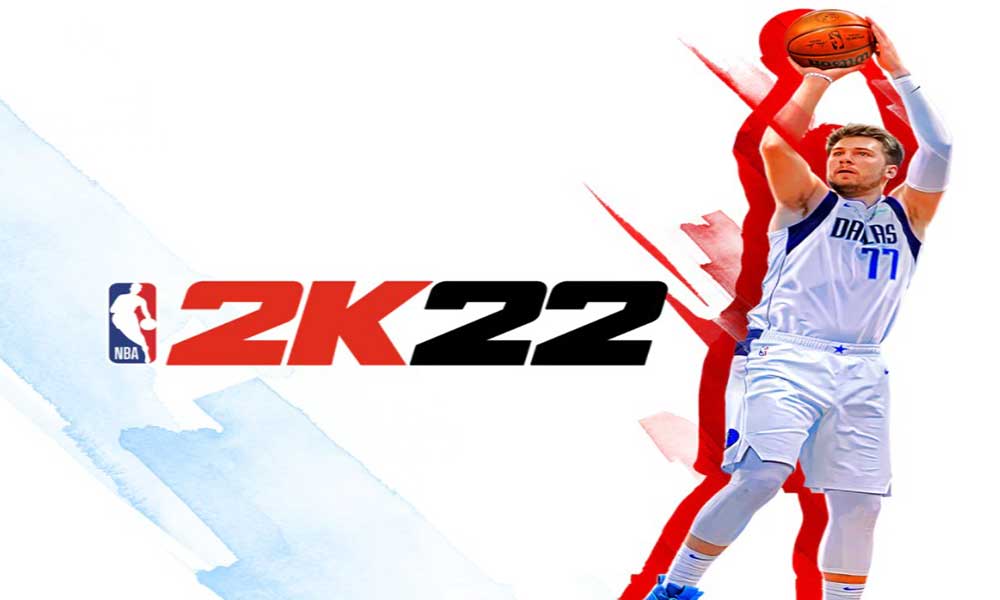 Fix: NBA 2K22 Crashing on PS4, PS5 Consoles
In some scenarios, PlayStation console users are getting the Error CE-34878-0 message when the NBA 2K22 game crashes. Meanwhile, some affected players don't even get any error notice and the game crashes straightaway. In both cases, the chances are high that there is some system glitch or cache data issue that you can fix manually. Otherwise, updating the game patch version or reinstalling the game can easily resolve the issue.
1. Reboot Your Console
Try restarting your PS4 or PS5 to clear out any potential cache data or system glitch issue from the console. Sometimes a normal reboot to the system can resolve multiple issues. However, if rebooting the system doesn't work for you, then try following the next one.
2. Update NBA 2K22
It's highly recommended to update the NBA 2K22 game on your PS4 or PS5 console to avoid bugs or compatibility issues whatsoever. To do so:
Go to the PlayStation home screen.
Highlight the 'NBA 2K22' game that you're playing.
Now, press the 'Options' button on your controller.
Select 'Check for Update' and proceed to install if an update is available.
Once done, make sure to restart the console to refresh the system.
3. Check for Software Updates
Sometimes an outdated or corrupted system patch or version can also cause several issues with stability or performance. It should reduce the game crashing issue.
Go to 'Settings' on the PlayStation home screen > Choose to 'System'.
Now, select 'System Software Update' > Check for updates and if available, install the pending update. [For PS5: 'System Software Update Settings']
Finally, restart your PlayStation 4 or PlayStation 5 console.
If this method doesn't come in handy for you, try following another method.
4. Clear Cache on Console
You should also try clearing the cache data from your PS4/PS5 console to check for the issue. To do this:
Press and hold the PlayStation button on your controller.
Now, select 'Turn Off PS4' or 'Turn Off PS5'.
Wait for the console to power off completely and wait for another minute.
Finally, restart the PlayStation 4/5 console to check for the issue.
5. Clear NBA 2K22 Game Data
It seems that deleting the installed game saved data on the console can also fix several issues with the game launching or gameplay. You should try performing this method to check for the issue.
Go to 'Settings' on the console > Choose to 'Application Saved Data Management'.
Now, select 'System Storage' or 'Online Storage' or 'USB Storage'.
Select 'Delete' > Choose to 'NBA 2K22'.
Make sure to checkmark the files that you want to delete or just 'Select All'.
Select 'Delete' and select 'OK' to confirm the process.
Finally, restart your console to check for the NBA 2K22 crashing issue again.
6. Hard Reset your Console
Well, performing a hard reset on your console can also resolve multiple issues with the game crashing or startup issues whatsoever. To do so:
First of all, make sure to switch off your PlayStation 4 or PlayStation 5 console.
Let the console turn off completely > Then press and hold the Power button on the console until you hear two beep sounds within a couple of seconds. [Second beep will hear after 7 seconds]
Next, you'll see two reset options to choose from > Select the required option to reset your PlayStation console.
Wait for the process to complete and then make sure to sign in to the PlayStation account.
7. Reinstall NBA 2K22
If none of the methods worked for you, then try uninstalling and reinstalling the NBA 2K22 game on your PS4/PS5 console to check for the crashing issue properly. We hope this method will resolve the crashing problem with the game.
8. Contact PlayStation Support
However, if nothing works for you, then make sure to contact PlayStation Support for further assistance on it. If the console is under warranty then ask for a repair or replacement too.
That's it, guys. We assume this guide was helpful to you. For additional queries, you can comment below.