NBA 2K22 is a basketball simulation video game that was developed by Visual Concepts and published by 2K Sports recently in September 2021. It's basically based on the National Basketball Association and comes as the 23rd installment in the NBA 2K franchise, apart from a successor to the previous-gen NBA 2K21. Fans are eagerly waiting to try out this title multiple reports are coming out that the NBA 2K22 game is Crashing on Xbox Consoles.
Although NBA 2K22 has been released separately on next-gen consoles, some users are still experiencing issues with crashing out of nowhere. As per reports, players are unable to play the game since it's crashing a lot while launching on Xbox Series X|S consoles whatsoever. According to the NBA2K subreddit thread, it seems that the in-game menu is loading up to crashes, unfortunately.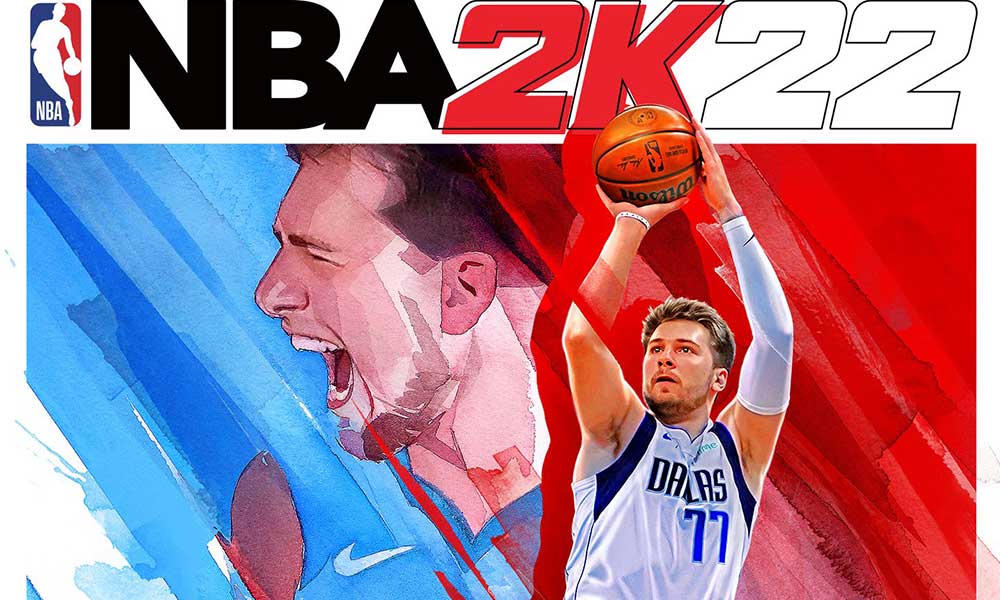 Fix NBA 2K22 Crashing on Xbox Consoles
Luckily, there is a workaround that has been spotted by some Xbox users that we've mentioned below. So, without wasting any more time, let's jump into it.
1. Keep Pressing UP Button on D-Pad
A big thanks to a YouTuber called 'Nvad3' for sharing a possible workaround that should work for you to easily fix the startup crashing issue on your Xbox consoles. As per the YouTube video, it seems that keep pressing the UP button on the D-Pad after launching the NBA 2K22 game on the Xbox console will fix the issue.
It'll basically prevent the in-game menu from loading up will take players to the park map directly. As we've already mentioned, the in-game menu loading is unexpectedly causing the game crash on the Xbox Series X|S console.
2. Create a New NBA 2K22 Account
However, if the above workaround doesn't help you out then you should follow this method. So, if you've over 99 friends online, you may encounter crashing issues according to some players. That's why creating a new account instead of deleting your friends from the list might fix the problem.
3. Install the Latest Patch Update
A new NBA 2K22 patch 1.007 update has arrived that includes multiple fixes. It's always recommended to check and install the latest patch update of your game on the console to get rid of a couple of bugs, glitches, or stability issues (especially for a newly released game title). Meanwhile, the latest patch update also brings several new features or additions to the game.
4. Power Cycle Wi-Fi Router
Try performing the power cycle of your Wi-Fi router to easily fix the internet-related glitch or networking connectivity issues (if any). To do so:
Turn off the Wi-Fi router > Unplug the power cable from the router and power socket.
Now, wait for around 5 minutes > Then plug back the power cable in.
Finally, turn on the Wi-Fi router to check whether the problem has been fixed or not.
5. Delete Saved Game Data
Sometimes deleting saved game data from the console can also help you fix multiple game launching or crashing issues. To do that:
First, exit the NBA 2K22 game > Select My Games & Apps.
Select See All > Make sure to highlight the NBA 2K22 game.
Select Manage game and add-ons > Go down to Saved data.
Choose the Delete All button > Wait for it to complete.
Finally, relaunch the NBA 2K22 game to check for the issue.
6. Hard Reset Xbox Console
Performing a hard reset on your Xbox console can eventually sort out multiple issues or system glitches. It doesn't delete your data from the console so you can perform this method without any second thought. To do this:
Switch off the Xbox console by pressing and holding the Power button for a few seconds.
Once the console turns off, release the Power button.
Next, unplug the Power cable from the console and power socket.
Wait around 5 minutes to refresh the system and then plug the Power cable back in.
Finally, turn on the console by pressing the Power button, and check for the crashing issue by launching the NBA 2K22 game.
7. Submit a Ticket to NBA 2K22 Support
If nothing seems to work for you, try contacting the NBA 2K22 Support team and submit a ticket for the respective crashing issue on your Xbox console.
It's worth mentioning that at this time of writing this article, there is no official solution available because if you check out the official Xbox Live Status page, you'll see that the issue is still pending. Although the Xbox team has indicated they're very close to resolving this issue.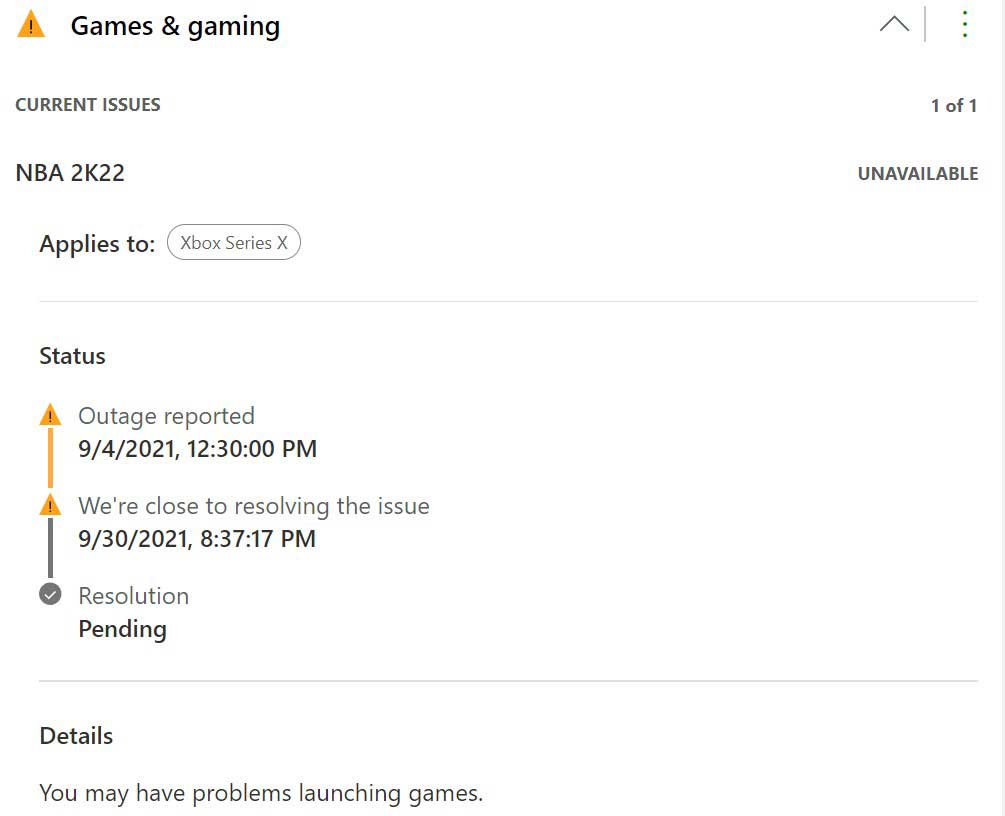 That's it, guys. We assume this guide was helpful to you. For further queries, you can comment below.