NBA 2K24 is a recently launched basketball simulation game. It is developed by Visual Concepts and published by 2K Sports. The game is based on the 2023-24 NBA season and includes all official teams and players from the National Basketball Association, as well as WNBA. As with any new game, NBA 2K24 may have some bugs or issues in the beginning, but they will be addressed soon. Currently, some players are experiencing server-related issues and are unable to connect to NBA 2K24's online services.
If you're facing connectivity issues while trying to play NBA 2K24 online, fret not! This is a common problem that many gamers face, be it on a console or PC. The error message "unable to connect to online servers" prevents players from joining gameplay sessions. But don't worry, we've listed a few workarounds that may help you fix this issue with ease.
How to Fix If NBA 2K24 Won't Connect to Online Services
It's important to note that some players are encountering an error message stating "There is a problem with your connection" when attempting to access the game. This error appears on all available platforms, including PC, PS4, PS5, Xbox One, Xbox Series X|S, and Nintendo Switch. Fortunately, there are some workarounds mentioned below that you should review carefully. So, without further ado, let's dive right into it.
1. Check NBA 2K Server Status
Before you proceed with troubleshooting, it is important to check if the NBA 2K server is running smoothly. At times, server connectivity issues or downtime can lead to conflicts with the server connectivity at the player's end. To check the real-time server outage reports, last 24 hours report, live outage map, and more, you can refer to third-party websites like DownDetector NBA 2K Status. As of now, players have reported some server issues.
If you are experiencing any issues with the server while playing the NBA 2K24 game, it's advisable to wait for a few hours and try again later. In the meantime, you can also keep an eye on the official @NBA2K Twitter page for updates and reports. If there are no server issues, you can proceed with the next method.
2. Check Your Internet Connection
It is important to ensure that your internet connection is stable and reliable as it can cause several issues with online gaming and connecting to online services. If you are experiencing issues, consider checking your internet connection. If you are using a wired connection, try switching to a wireless network or vice versa to verify if it is causing the issue. You can also try using a different network to ensure that you are able to connect to the server.
3. Update NBA 2K24
It is highly recommended that you manually check for any available game updates through the Steam client. This will ensure that there are no outdated patches conflicting with the game launch, which could potentially cause crashes or other issues. To do this, simply follow these steps:
For PC:
Open Steam and go to Library.
Click on NBA 2K24 from the left pane > Steam will automatically search for the available update.
If there is an update available, click on Update.
Make sure to wait for some time until the update completes.
Once done, ensure to reboot the PC to apply changes.
For Xbox Consoles:
Head over to the My Games and Apps section > Go to Manage.
Select Updates and install the latest version of the NBA 2K24 game.
For PlayStation Consoles:
Open the game Library > Choose the NBA 2K24 game from the home menu.
Press the Options button > Select Check for Update.
If there is an update available, make sure to install the update.
For Nintendo Switch:
Make sure that your Nintendo Switch is connected to the internet.
Go to the Nintendo Switch HOME Menu > Select the NBA 2K24 game that you want to update.
Now, press your controller's (+) button> Select Software Update.
Browse and select Software Update > Press the A button.
Choose Over the Internet > Wait for the system to check for game updates.
Next, the game update will start downloading (if available).
Have some patience until the game update is completed.
This method should fix your device's NBA 2K24 Won't Connect to Online Services issue.
4. Verify and Repair NBA 2K24 (PC)
It is possible that your NBA 2K24 game may not be running smoothly, or you may be experiencing connectivity problems. This could be due to missing or corrupt game files on your PC. To resolve this issue, you can follow the steps below to verify and repair the game files.
Launch Steam > Click on Library.
Right-click on NBA 2K24 from the list.
Click on Properties > Go to Local Files.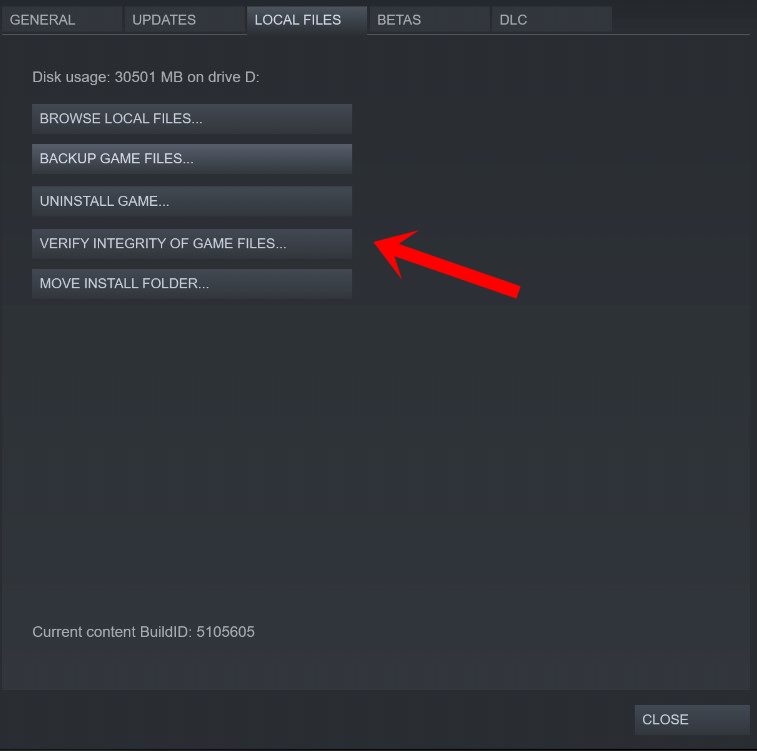 Click on Verify Integrity of Game Files.
Wait for this process to complete and reboot the PC to apply changes.
5. Update Networking Drivers (PC)
An outdated networking driver on the computer can also cause several issues with the online server connectivity. It's better to check for the networking driver update on the PC and install the same by following the steps below.
Right-click on the Start Menu to open up the Quick Access Menu.
Click on Device Manager from the list.
Now, double-click on the Network Adapters.
Right-click on the networking device > Select Update driver.
Choose Search automatically for drivers.
If there is an update available, it'll automatically download and install the latest version.
Once done, make sure to reboot your computer to change the effects.
6. Update System Software
Outdated system software can cause conflicts with system performance, particularly in multiplayer games or resource-heavy programs. To maintain stable performance, it's essential to update the system software on your device. Here's how to do it:
For PC:
Press the Win+I keys to open Windows Settings.
Click on Update & Security > Select Check for updates under the Windows Update section.
If there is an update available, select Download and install.
It may take a while to complete the update.
Once done, restart your computer to install the update.
For PlayStation Consoles:
Go to the Settings menu on the PlayStation console.
Select System Software Update > Check for available updates and follow the on-screen instructions.
Once done, reboot the system to apply changes.
For Xbox Consoles:
Press the Home button on the Xbox console.
From the Dashboard menu, select Settings > Select All Settings.
Choose to System > Select Updates.
Select Update Console (if available) > Follow the on-screen prompts to complete the update process.
Once done, make sure to restart the console to apply changes.
For Nintendo Switch:
From the Nintendo Switch HOME Menu, select System Settings.
Go to System > Set the Auto-Update Software option to On.
Now, all the available system software updates will be installed automatically on the Nintendo Switch whenever it's connected to the internet.
If, in case, you want to check for the Nintendo Switch system software update manually then do the following:
Make sure to connect your Nintendo Switch console to the internet.
From the HOME Menu, select the software icon.
Press the (+) or (-) button on your controller > Select Software Update.
Select Via the Internet and wait for the process to get completed.
Once done, your Nintendo Switch console will reboot automatically. Otherwise, it would be best if you manually restarted it.
This method might fix your device's NBA 2K24 Won't Connect to Online Services issue.
7. Stop or Pause Background Downloads
It is likely that your internet speed is not fast enough to run multiple downloads or uploads in the background while maintaining a good online server connection. Therefore, it is important to stop or pause any background downloads on your gaming device or client while playing games. This will help you check if the online services connectivity is working properly or not.
8. Power Cycle the Wi-Fi Router
If you're experiencing temporary networking issues with your Wi-Fi router, it can be quite frustrating. One effective way to manually clear the glitches is to perform a power cycle on the router. This is a common solution for online gamers or streamers who are affected by connectivity issues. To perform a power cycle, simply:
Just power off the Wi-Fi router completely > Unplug the power cable from the power source and router.
Wait for a few minutes, then plug back the power cable in.
Finally, power on the router and try connecting to the game again.
9. Contact 2K Support
If you are experiencing issues with your purchased game or account, or facing any in-game problems, it's recommended to reach out to 2K Support for further assistance. By creating a support ticket, the developers will investigate the issue thoroughly and provide you with a solution.
That's it, guys. We assume this guide was helpful to you. For further queries, you can comment below.